And with no surprise my eldest son Tom asked for a Jedi costume for his 2016 carnival !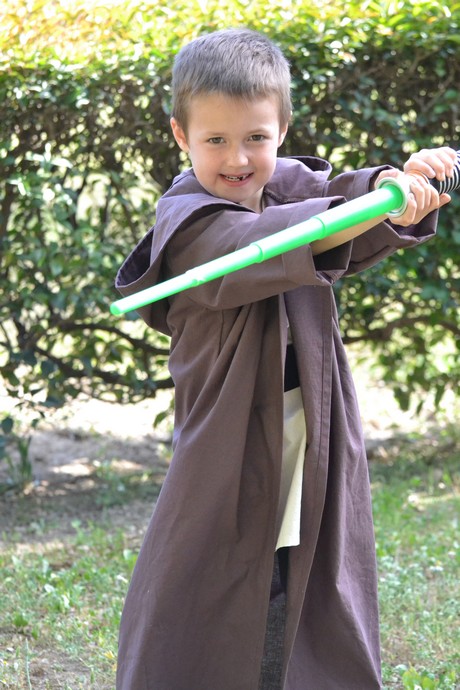 Let's say his father is a huge fan of the saga, and on the occasion of the realease of the new trilogy this winter, they watched the old episodes together, passing the "virus". And I must admit it was good for me, having the perfect pattern at home !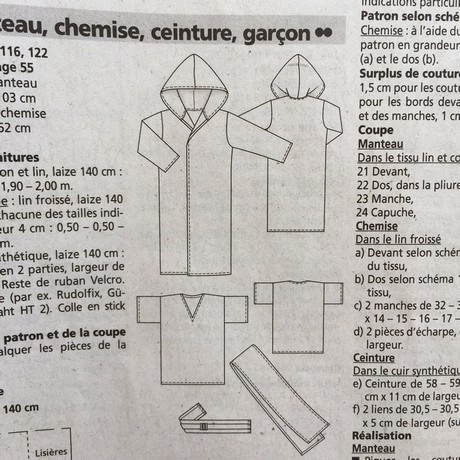 Indeed, Burda proposed in its January 2013 edition a few Star Wars patterns. And the 149 combo was exactly what I needed for my Tommy !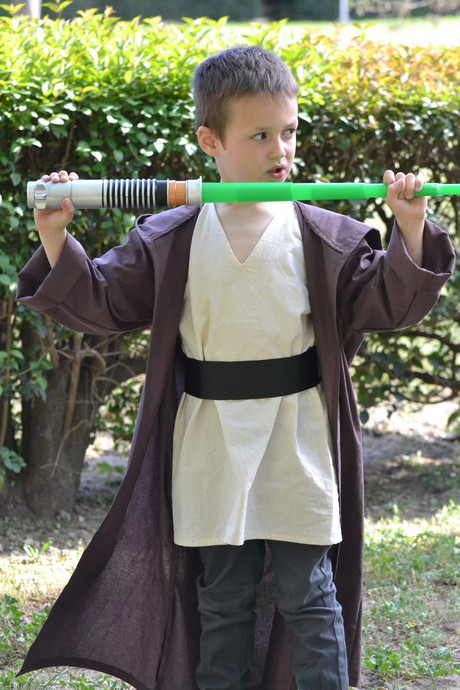 Let's start with the coat, sewn in a "cretonne" cotton from Mondial Tissus. No difficulty with this pattern which includes a lined hood, and very basic finishes.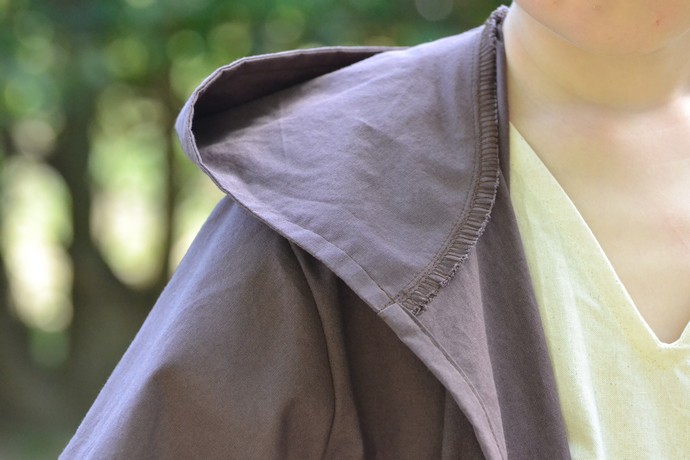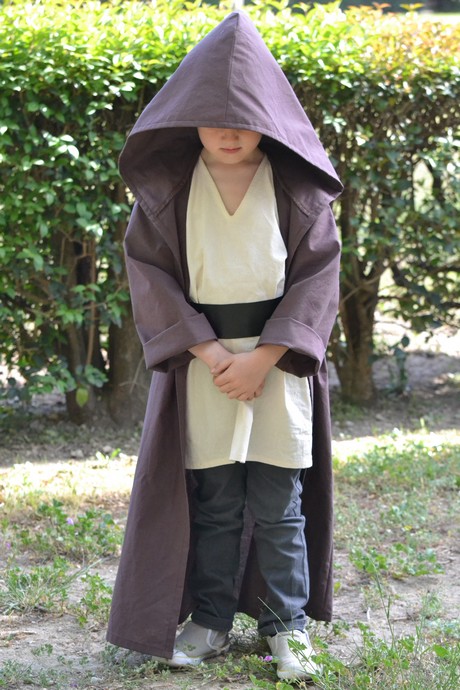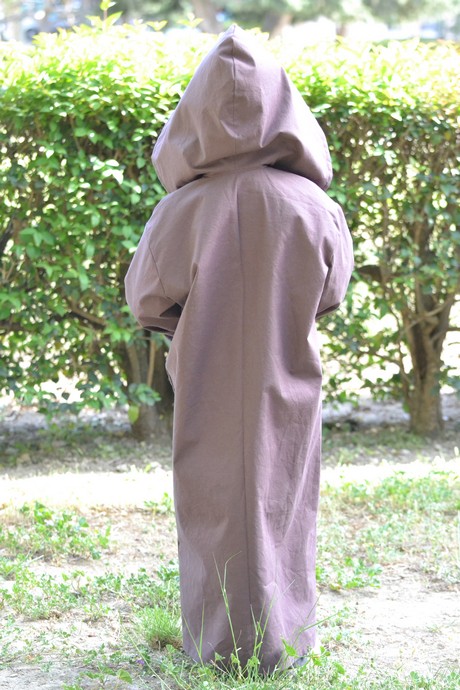 I chose the 116 size, knowing Tommy's size is 119. And I had to take 3cms off at the hem : the coat is quite long. Let's see the shirt ?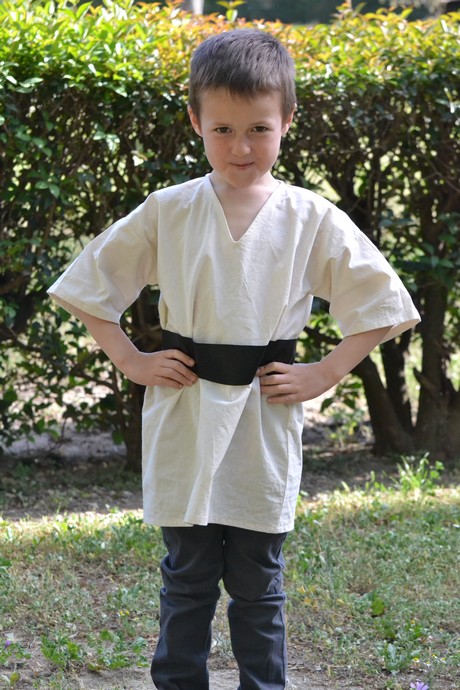 A very basic pattern here too, and though, Burda managed to place us a perilous sewing technique : a V neck bordered invisibly with bias.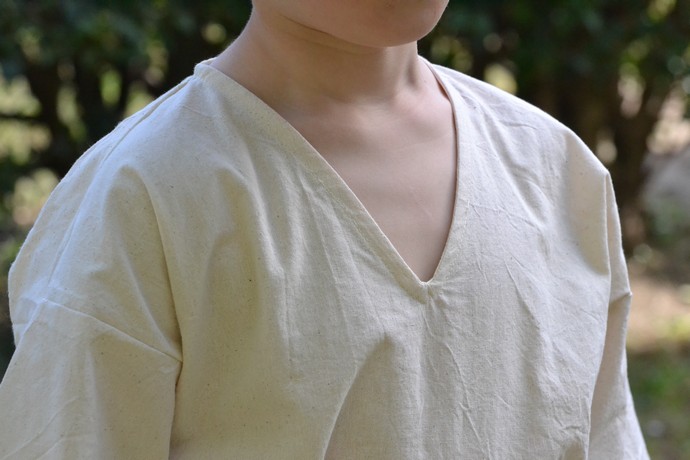 Well, I've cursed over it for 2 hours but I nailed it. Same for the regtancular sleeves : we could think this is easy to sew, but it was hard to get something quite clean. If someone told me I would dream to sew regular sleeves one day ! 😀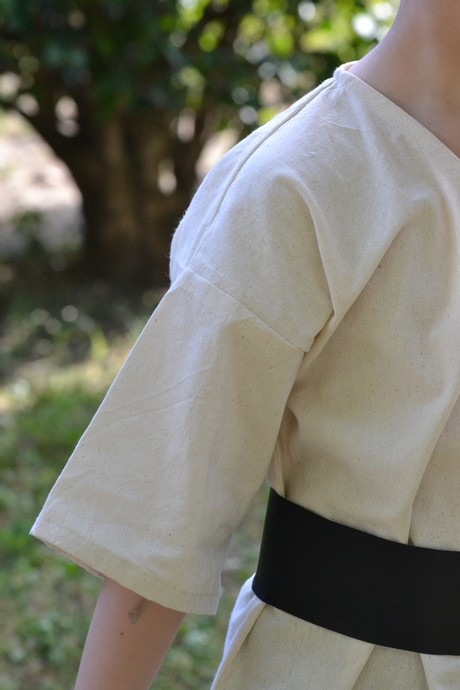 For the fabrics I took some scraps of my Ikea muslin yardage : as the fabric is quite "rudimentary", it sticks well with the Jedi "style". (anyway this is what my husband, aka the Star Wars specialist, decreed. 😀 )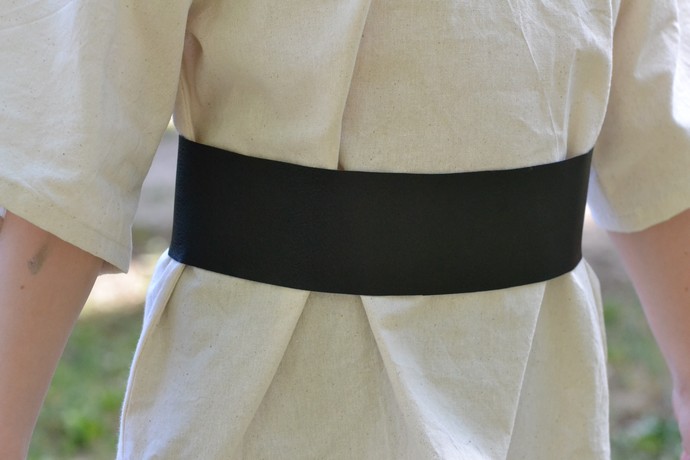 For the belt I just took a band of leatherette and sewn some velcro on the ends…easy-peasy !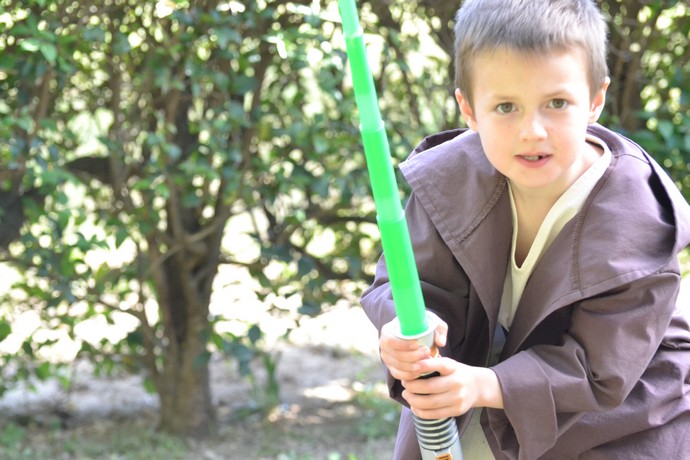 Conclusion: a happy and pround little boy = a happy mama ! I nailed it…at least until his sister's costume, which is a big big challenge for me. Wish me luck !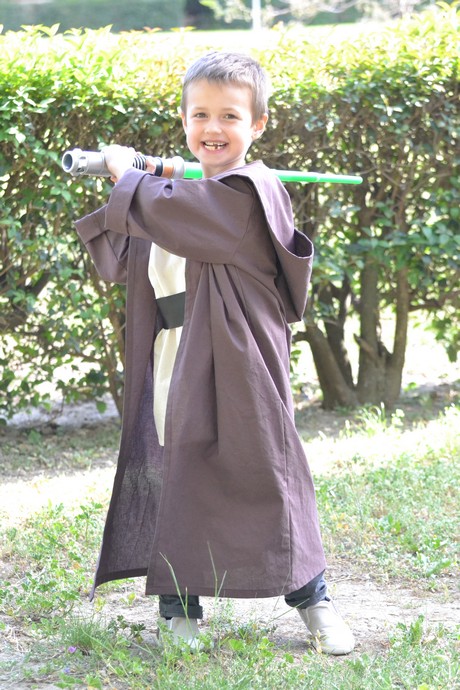 A good week Ladies ! ❤❤