Oh I feel like you're lost with my title. Believe me, so was I a few days ago. 😀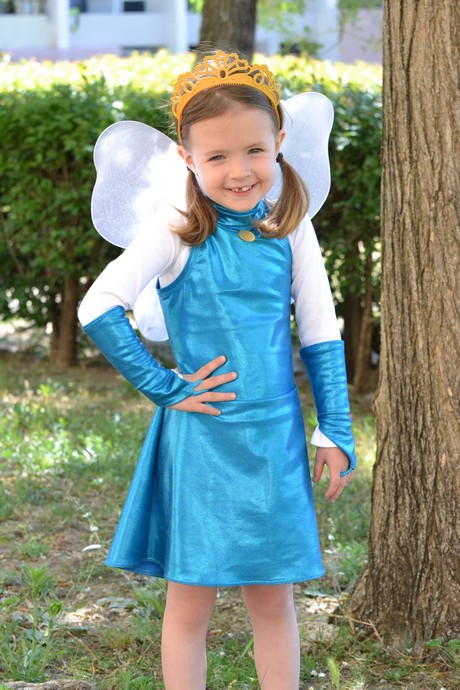 A year. An entire year that my daughter kept telling me "for the next carnival, I want to be dressed as Elsa in Frozen". I prepared the pattern and the supplies list, and the day before going to buy everything, she told me, very seriously…
…  "oh finally I want to be a Winx Lady".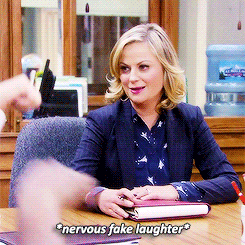 I bit the bullet, studied the Winx characters (there are several), found one that could be easy to reproduce (Flora), draw quickly a sketch, requested her opinion and the answer fell : "no I don't want her, I want to be BLOOM".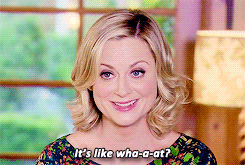 Gathering all my love for her (and a good glass of wine 😀 ) I accepted the challenge, and believe me, it wasn't that easy. 😀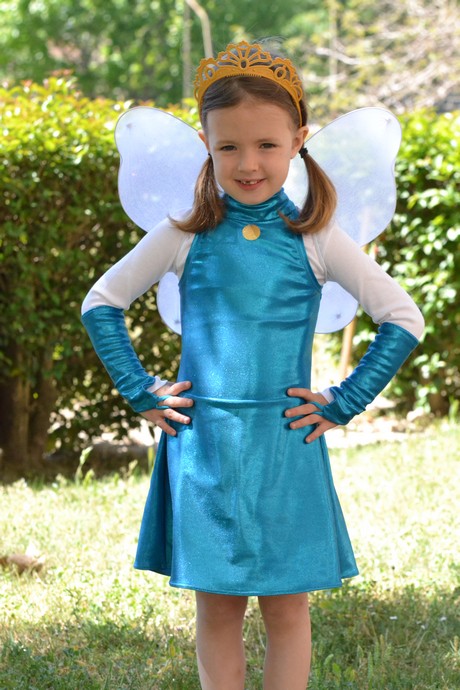 So I chose the most iconic outfit of the character, and with Juliette's help, designed an adapted interpretation for her carnival.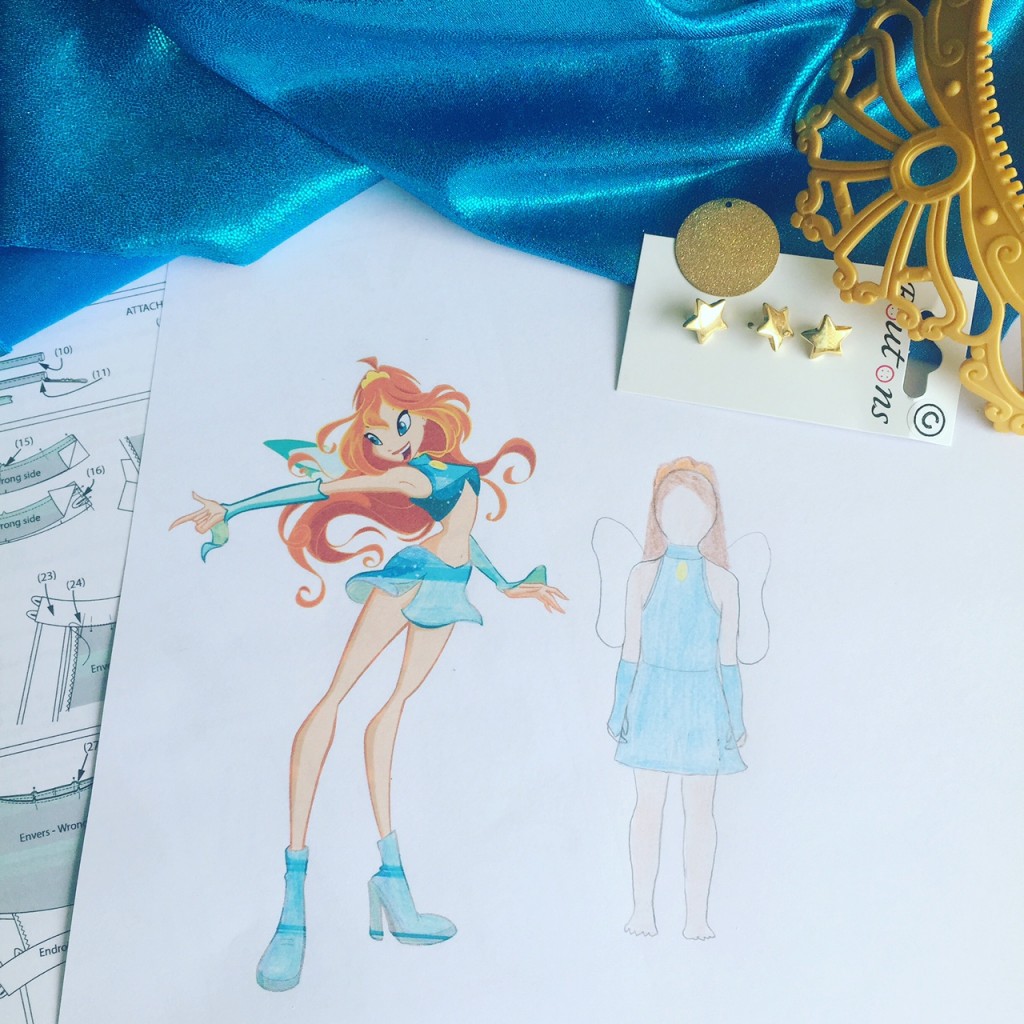 Thanks to Elodie, who told me about an Ivanne post about Jalie patterns, I discovered this canadian label. And the 2684 dress was a good pattern to start with.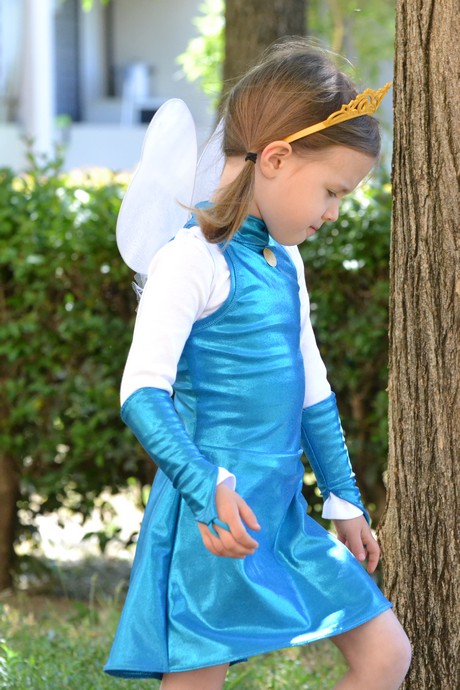 As the back is totally open on the pattern, I modified it to be more covering. A muslin of the bodice allowed me to get the best fit as possible : we scooped armholes, played with the lycra bands which finish them to prevent any yawning and chose a back cut into 2 parts.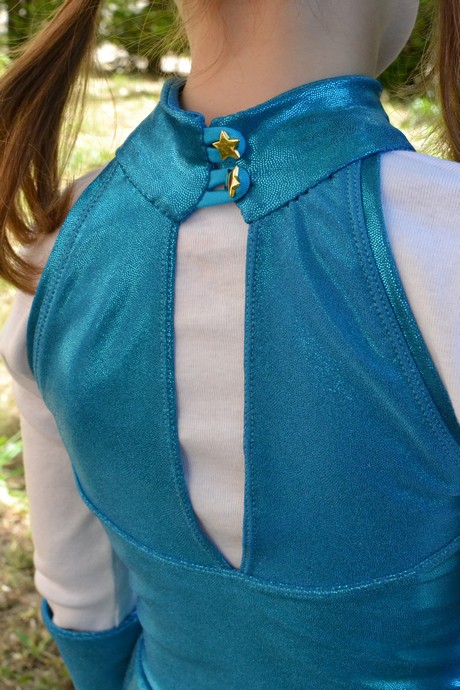 And the hand sewn halter mock neck.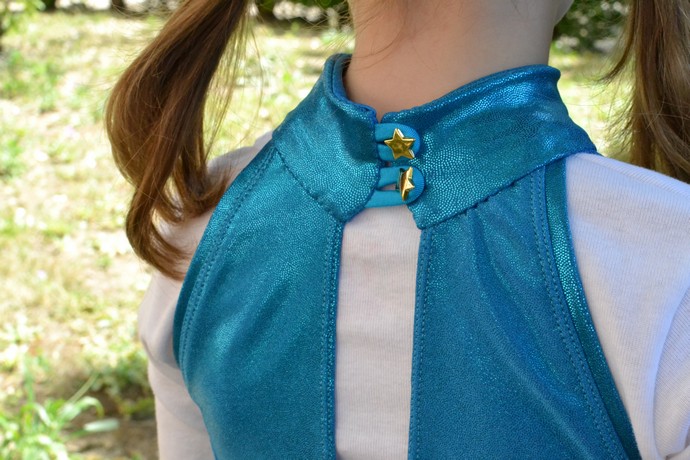 I chose the I size, and lenghtened the skirt of 10cms, with a 6mm hem.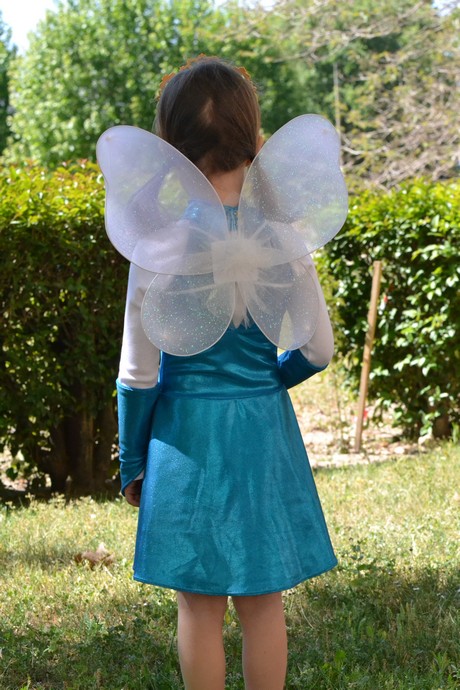 For the princess gloves, I found this great DIY : easy and helpful, love it !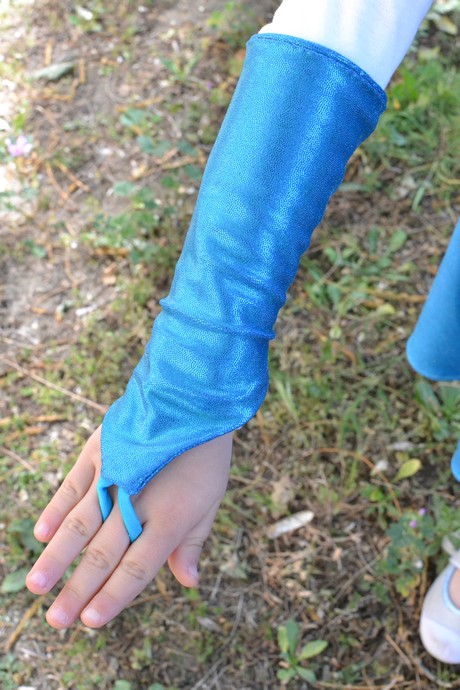 And to stick to Bloom, we did not forget the golden pendant, found at "La Droguerie".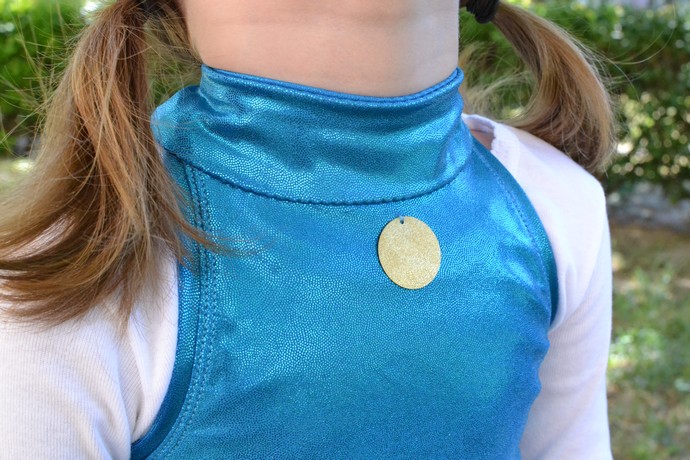 The lycra fabric comes from E-tissus : I had initially opted for the sequined lycra, I've changed my mind while my order was ready for shipment…the team modified it whitout charging me anything, and then sent me a very nice email. Honestly, I was blown away.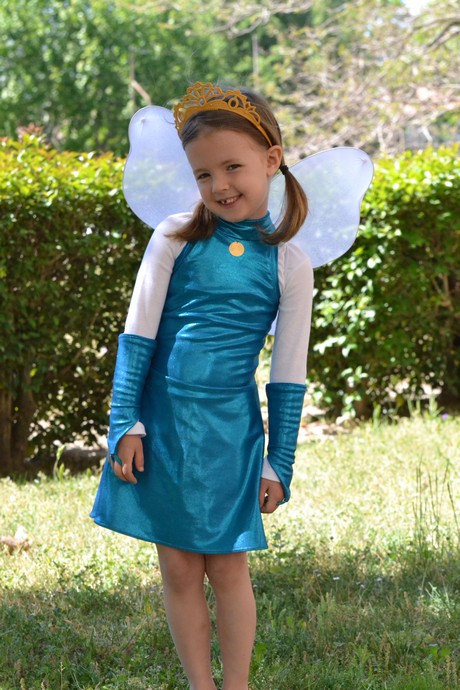 And besides, it was so great to sew ! I expected the glitters to fall apart, and it wasn't the case. And it does not cover loss to stretch. Very good stuff.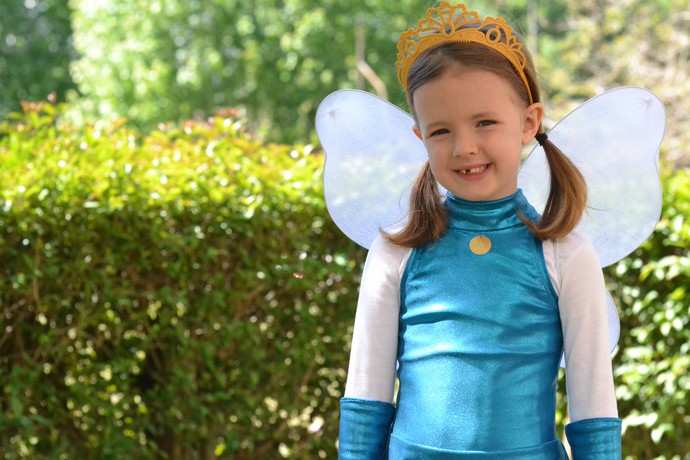 Conclusion : honestly, I was about to give up a thousand times. Get the best fit possible on the bodice was not that easy. But her smile when she dressed the costume…PRICELESS !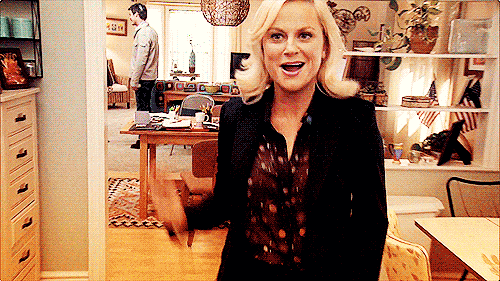 Nailed it ! 🙂

Have a great week Ladies ! ❤❤