One of my sewing motto : always use my fabrics as much as I can. So I'm gonna show what I've done with my last sewing projects scraps !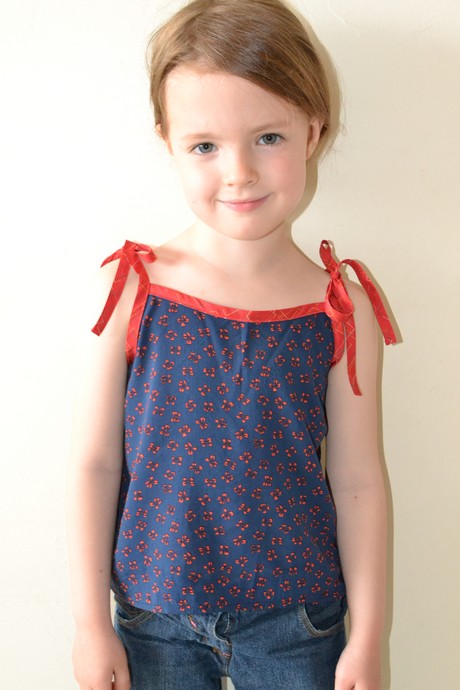 So let's start chronologically with the scraps from my Coco Dress: all I had was a square of 30cms x 30cms, cut twice. As the cotton voile was really fluid and light, I thought a tank top, finished with bias, might be a good idea. And as usual, Burda saved my life !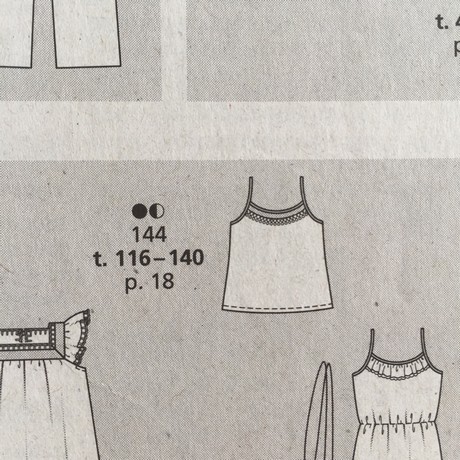 Here is the top 144 from the French edition of July 2013 : the pattern starting a size above Juliette's one and intended for knit fabrics, the result was not really guaranteed. But with scraps I did not risk much!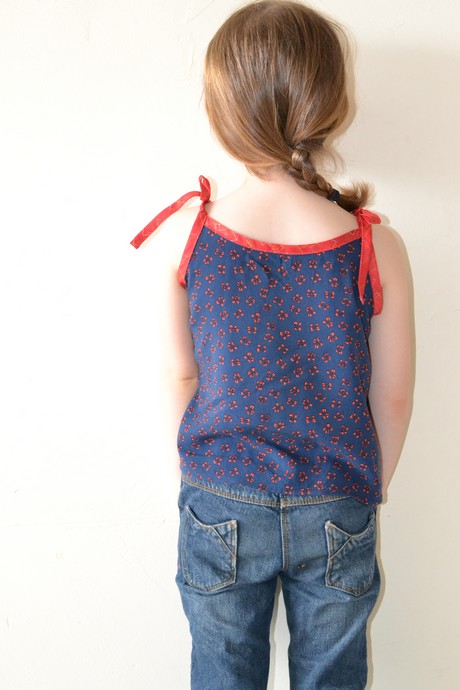 But as you can see, it works ! I chose some bias from "la Droguerie", the thinniest I could find. And the side seams are French ones.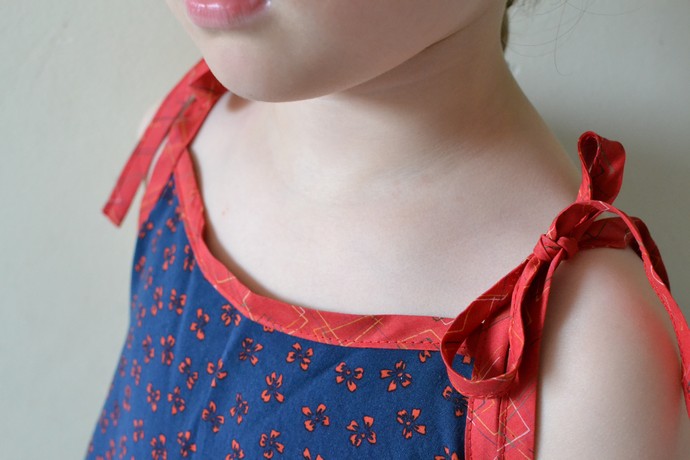 Conclusion: fast, easy and furthermore we work on our bias sewing…what more could we ask !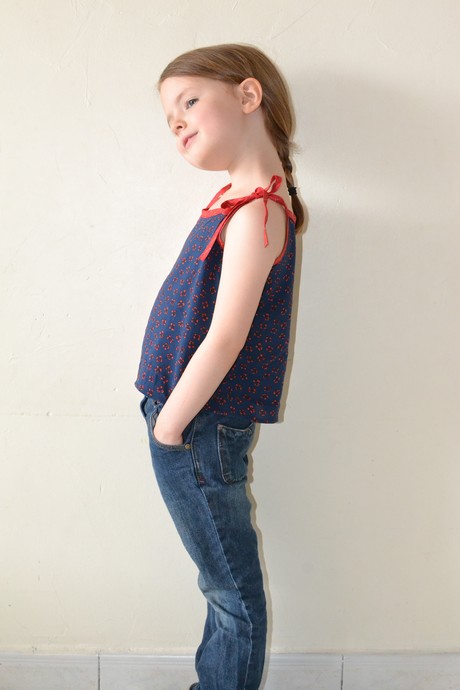 We go on with the Belladone scraps ?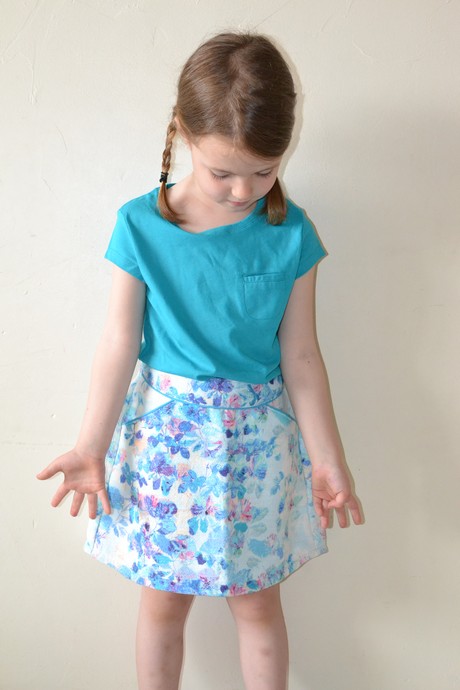 Think I've got a new OCD : Easter> Belladone > scraps> Mini Perle ! Okay I must confess, I'm crazy in love with this pattern…this one is my fifth version. 😀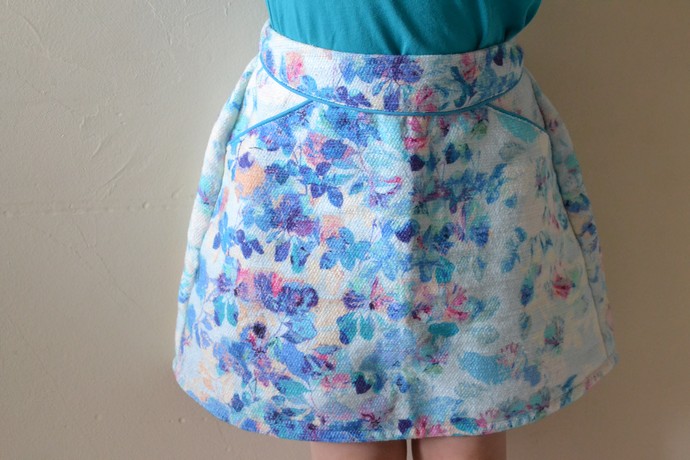 I just made a small mistake on the finishes: the cotton piqué being thick, it would have been better open the side seams rather than neaten together and fold in the back. But whatever, my baby girl loves her new skirt !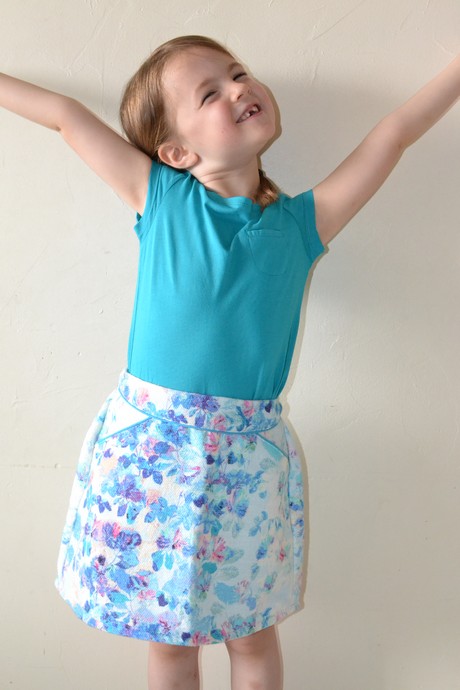 I used the rest of my piping, and used some white cotton scrap for the pockets and the inner belt. I cut a 6 years size and added 5cms to the length of the skirt.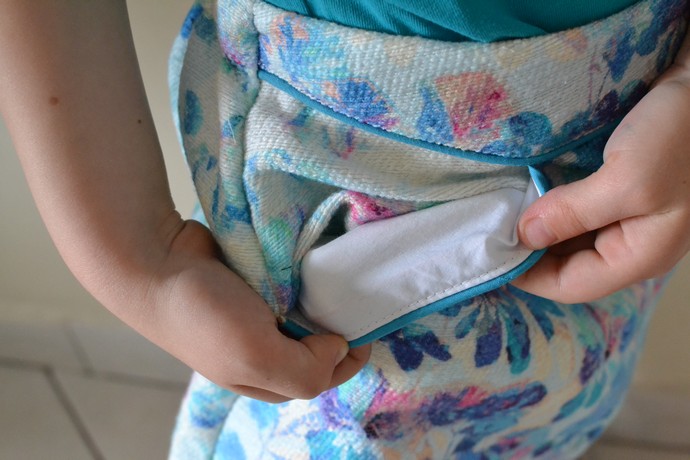 And some pink biais for the hem, as I know well my baby girl's tastes. ❤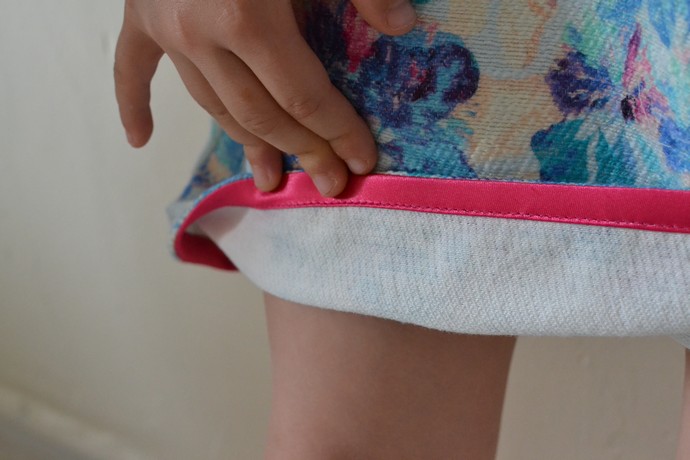 Conclusion : my fav pattern in a #scraptastic project, for sure ! ❤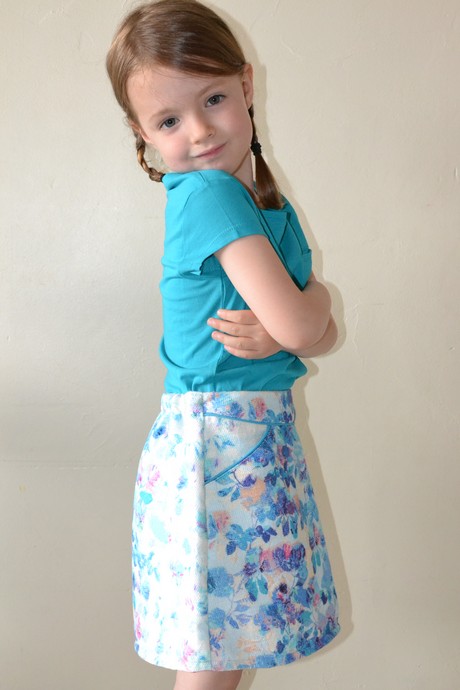 Let's finish with the Cha dress scraps ?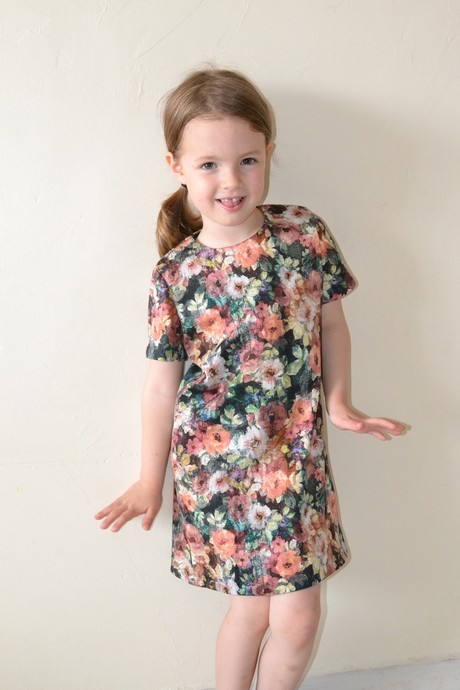 Nothing quite new here, I simply sewn this little Burda dress again.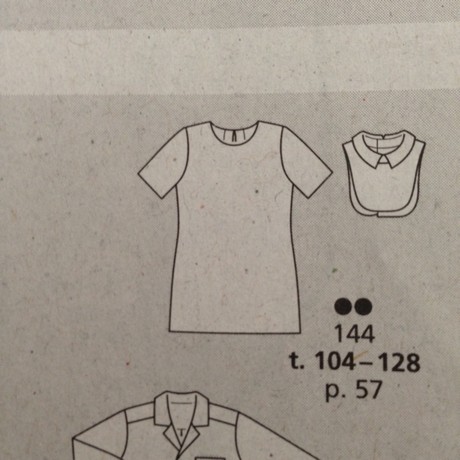 This time I was careful with the dress lenght : I added 10cms at the hem. (yep…that much !).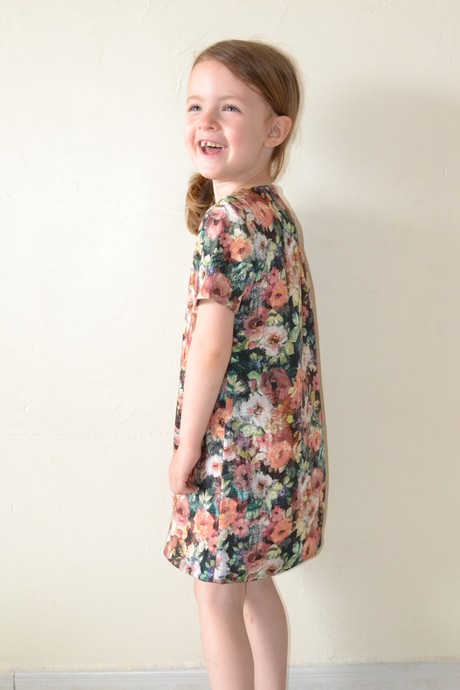 The dress is hemmed on 4 cms. I opted for the size 110cms: the neckline is a little bit small for my daughter. Luckily my coupon contains some spandex … next will be in a 116cms size !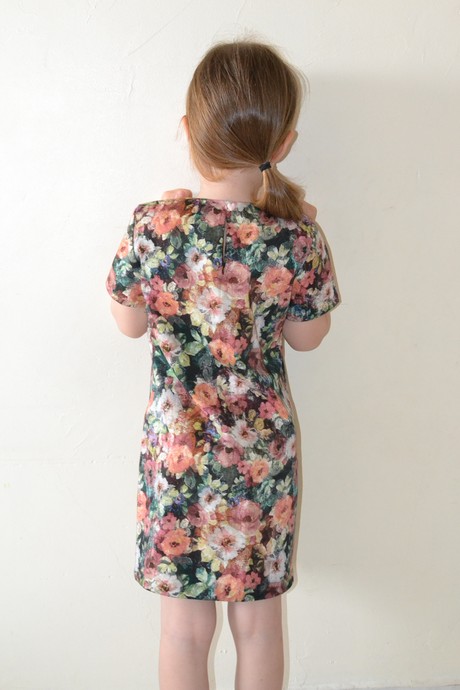 My baby girl chose her button for the back…a pink heart, so surprising ! 😀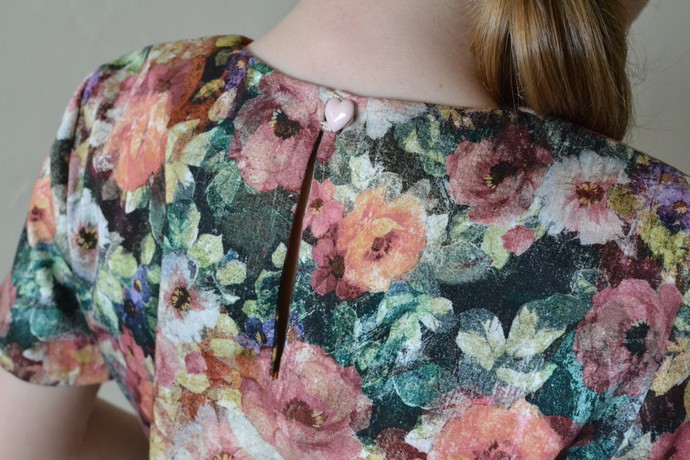 Conclusion : here again, some easy and fast sewing projects, which fill the closet and allow me to use my fabrics as much as I could…this is the Scraptastic Power !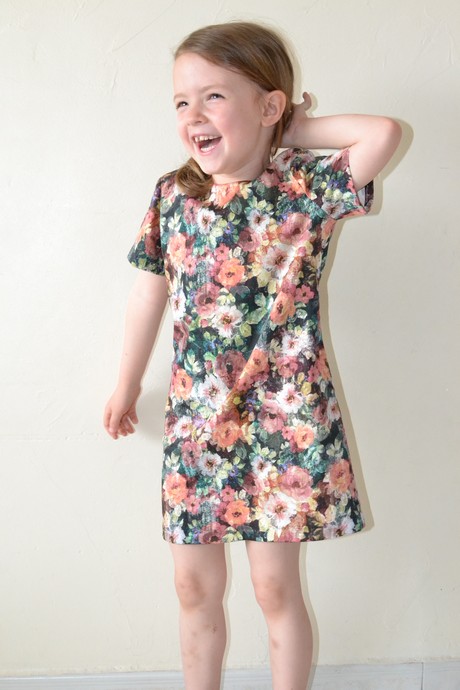 Have a great week Ladies, take care ! ❤