If you follow me for a while, you know that I like to match my family for big events. The baptism of our little one was no exception to the rule, and I present you today Paul's outfit for to the big day. ❤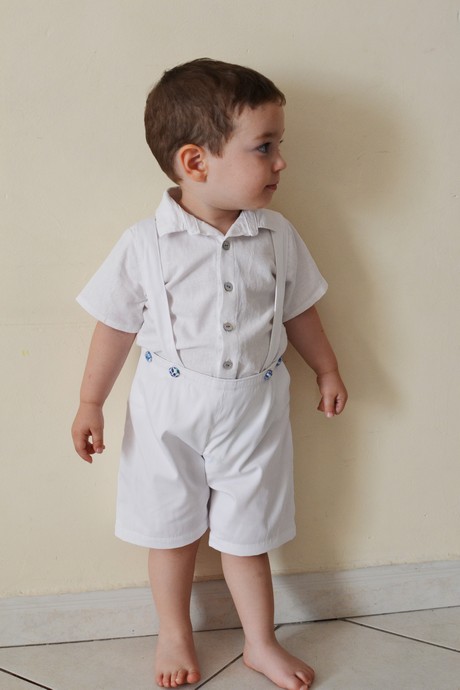 For this beautiful day, I really wanted to sew him a little shirt, matched with a bib short. I searched into my patterns and the only shirt I could find in Paul's size was this one :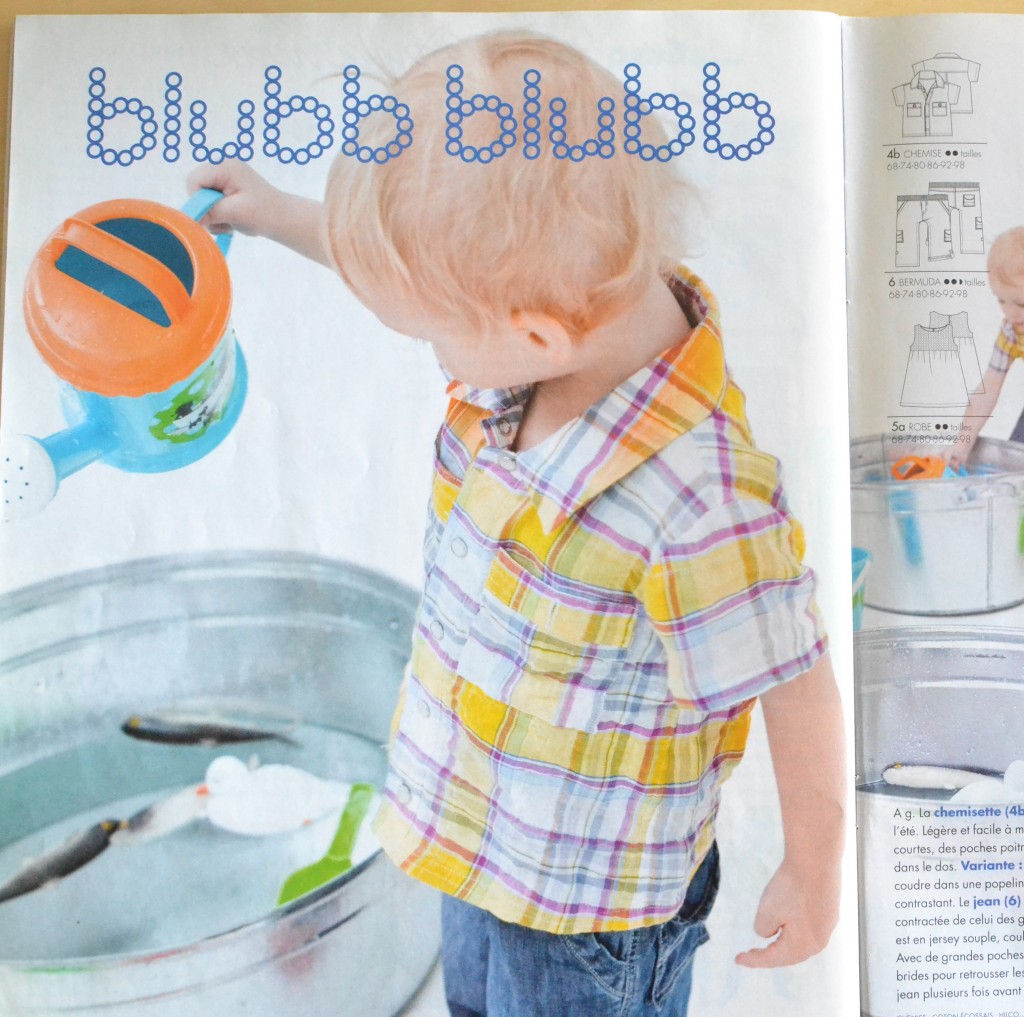 The shirt 4B is from a Special Edition "Fait Main" Bambino dating back to 2011. I cut it in a white poplin from Agnès B, but quickly abandoned the project along the way: the explanations were incomprehensible, the drafting was strange (placket reported, no collar stand), and I was unable to obtain neat finishes. At eight days of the baptism, I was in trouble. And then I remembered Peek-a-Boo patterns.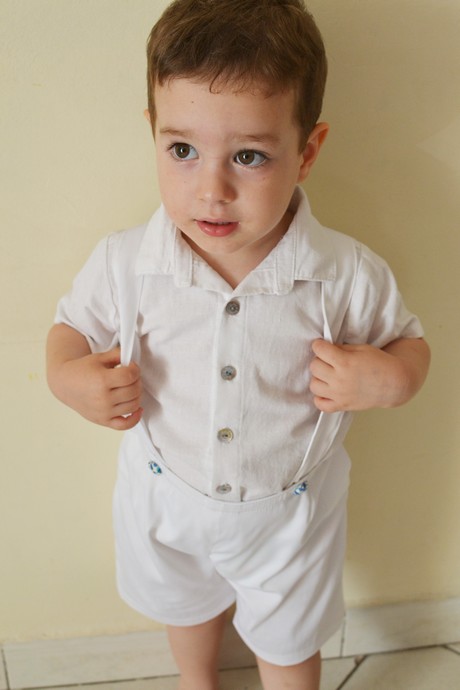 You remember, I discovered this brand with Tom's pea coat this winter. And their Classic Oxford Button-up shirt was exactly what I needed! Economical, fast reception as PDF, classic line with multiple variations and above all, a large range of sizes: from 3 months to 12 years !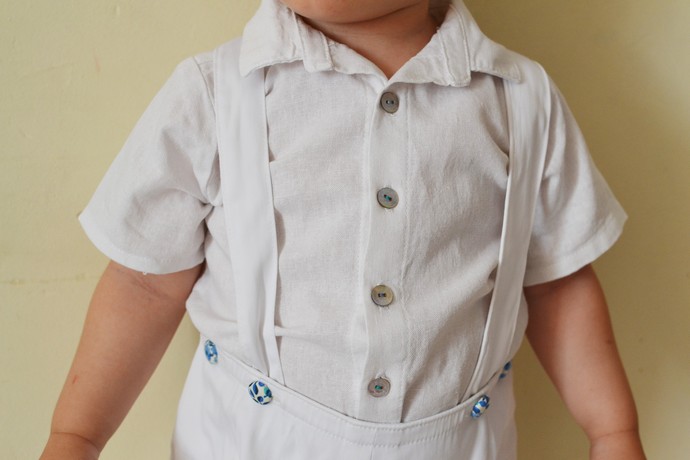 As for the pea coat, I loved sewing this pattern : it's very easy. All steps are photographed: even if your English is light, honestly, you can go. Only downside (and I noted the same for the pea coat): the sleeves are cut on the fold, there is no difference between the back headstock and the front, which is surprising. But on Paul you can not see a thing.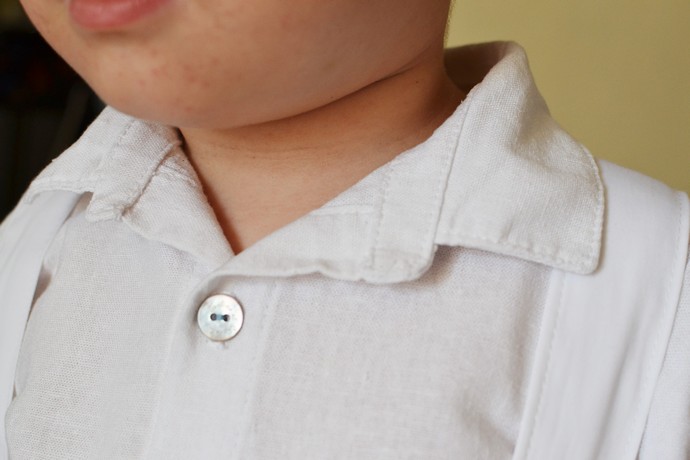 I got this piece of linen in my stock, so old I can not remember his origin, and I chose the pearl buttons. Be careful if you try this pattern : it sizes a bit small. I opted for the 2 years for my sweetie. Do not act like me and take the measurements of your kid BEFORE sewing ! : D
Let's see the short ?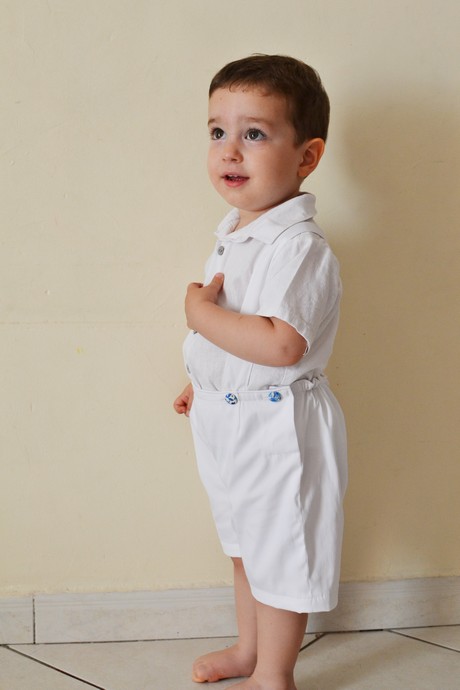 Here you can see Martin pattern from Citronille. I cut 2 years size.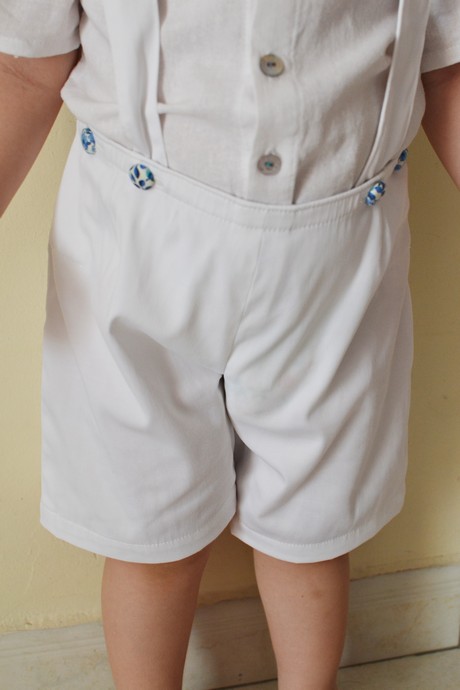 The realization was rather simple, I just made a blunder on the belt: having misunderstood the assembly diagram, I folded my cloth strip over time it was necessary. It is smaller in height but above all, much thicker. It was a nightmare opening the buttonholes. (I broke a seam ripper, I didn't even know that was possible!: D)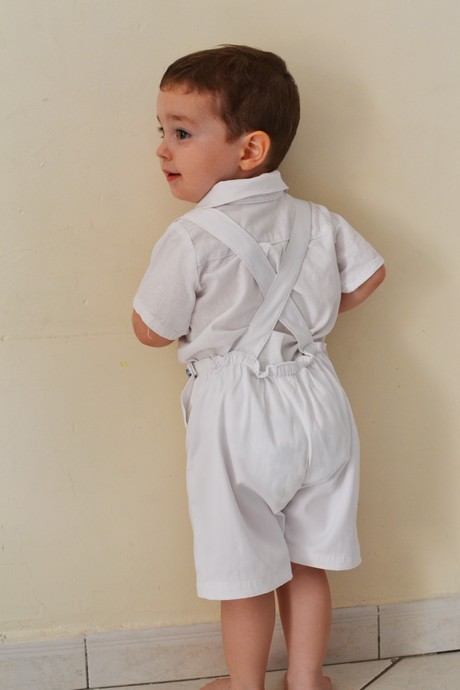 It was made in cotton satin from Mr. Albert, and I covered the buttons with the Liberty chosen for the big day: the Sunshine Kaylie Aqua (found in Cousette).
Conclusion : I'm really happy with these two pieces, he can wear independently of each other this summer. And I think Mr. Paul enjoyed his outfit too! ❤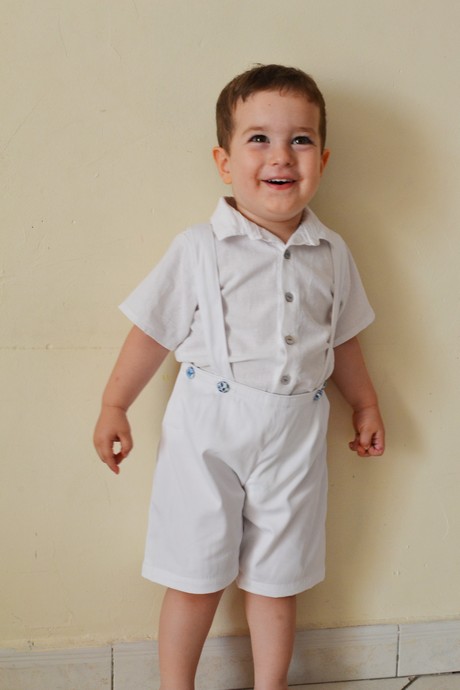 A good monday everyone, I'm coming back in the week with some more outfits ! 😉