Everybody's fine ? In this Advent time, are you holding on? Here I am completely DROWNED, between the gifts to prepare, Juliet's birthday in a few days, my advent calendar with the little ones and everything else … but hey: as Alice's rabbit perpetually late , I procrastinate … and still sew me floral stuff. : D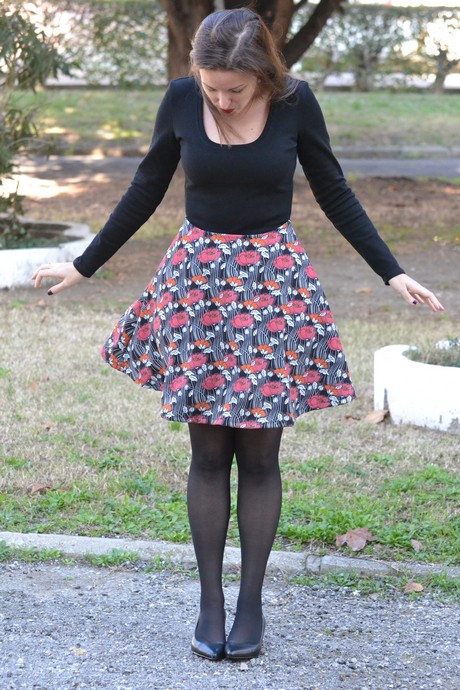 Well, on this one I have a good excuse: I really needed a new black Nettie. My very first opus didn't fit me any more: too narrow at the shoulders, too tight at the chest. And as I wore it a lot in winter with my high waist skirts, I quickly needed a new one.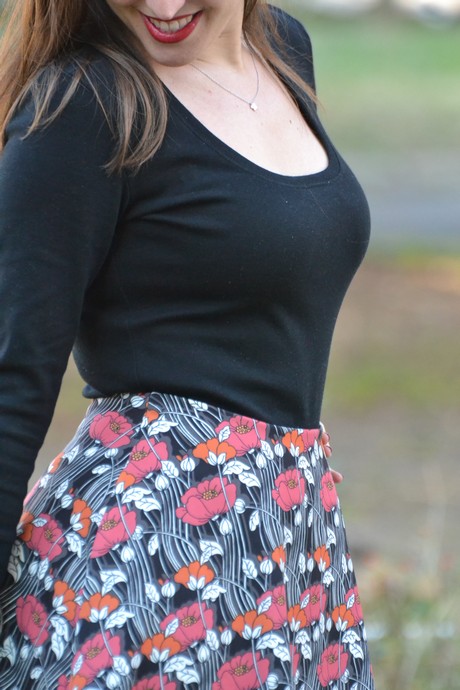 Damn, I love this pattern so much. I swear, when you wear high waist skirts, it really changes your life: no more need to tuck in your shirts, it holds perfectly in place. I have often been told that a body is not practical in everyday life: honestly, I never saw the concern to remove and put back 3 snaps. (And Tom keeps laughing like a whale when he sees me squirming to put them in place.: D)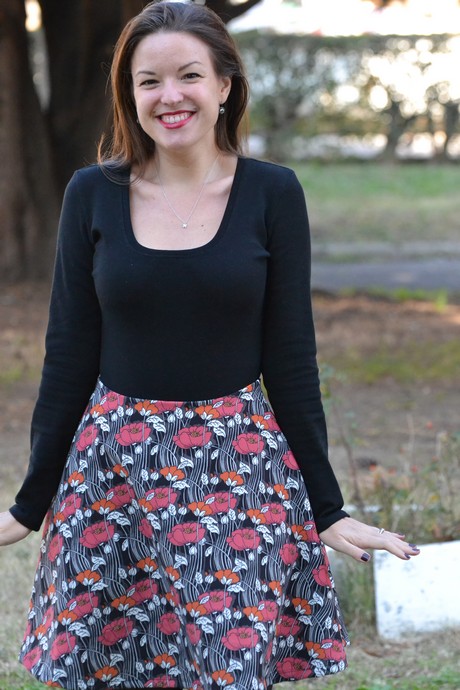 In my summer version, I  modified the shoulder that I found too narrow, but I had failed to modify my sleeve head, reducing it by 2cms. This is done here, and the result, always size 10, is okay.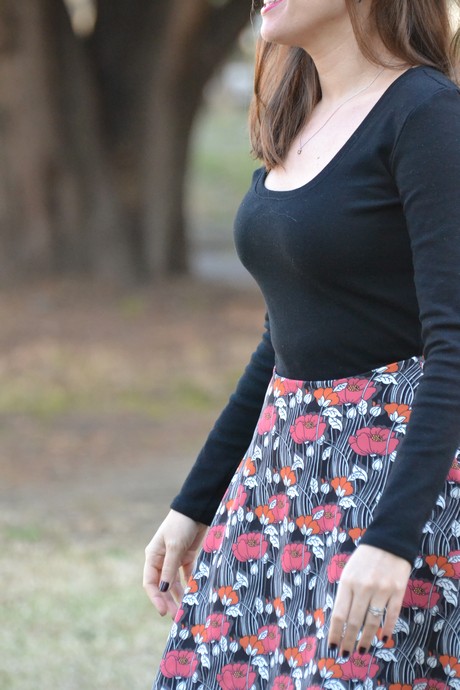 This cotton jersey, of an incredible quality, was found at Agnes B sale: I had immediately seen my winter Nettie, and how I regret to have only taken 1 meter! Thick, with a nice quality of recovering, it's really nice to wear. You will see in the next #Scraptastic post how I sewed it to its tiniest scraps ! : D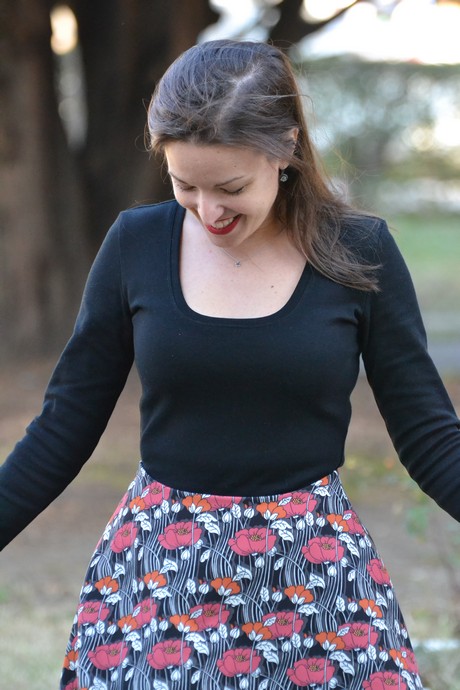 With always this cute decolleté…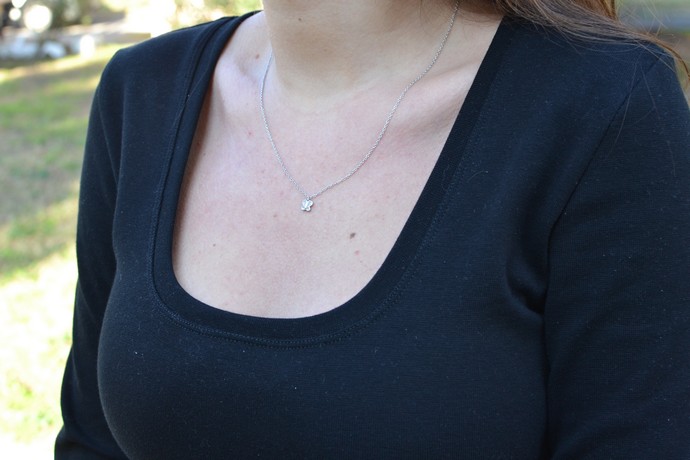 … and small snaps to sew at the crotch.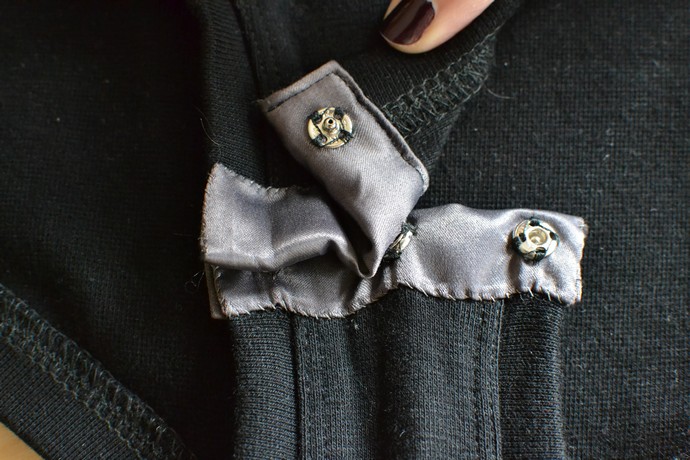 Conclusion : I would need it in every colors! The next ones will probably be chocolate / long sleeves and white / short sleeves. All that remains is to find the right fabric for, and concerning knit ones, it is never the simplest. Let's skip to the skirt?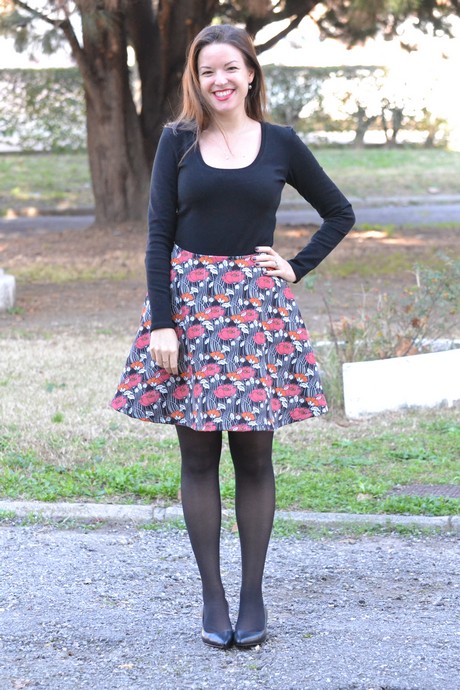 So this one, believe me, you were close not to see it. But must I have the tenacity of a pitbull and the obstinacy of a mule! : D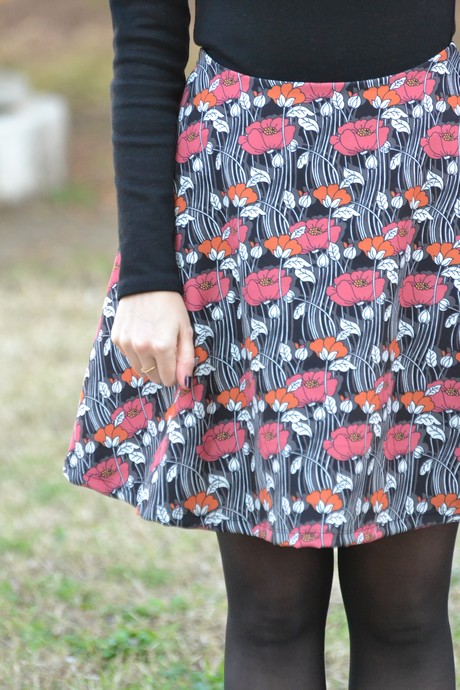 So I found this scuba at la Plaine market: I was really taken with this print, and bought 2m, thinking to make me a Zephyr dress. And then the chocolate Zephyr went through there, proving me that wearing a 100% synthetic long sleeves dress was not a glorious idea. And it is by finishing my black Nettie that I thought that these 2 would go well together: why not making a Zephyr skirt?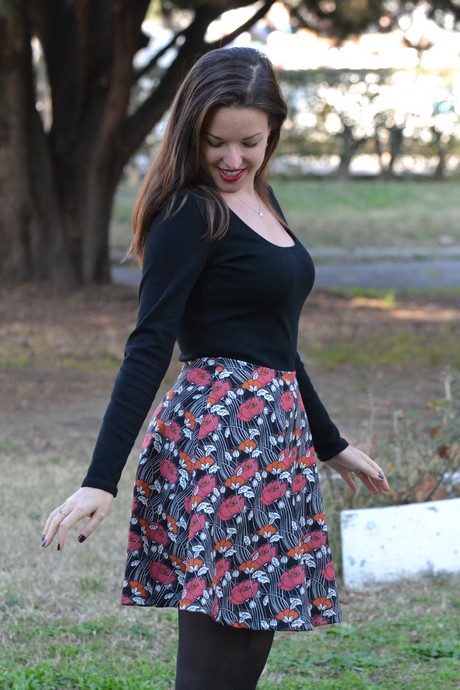 I cut my pieces, sew my skirt, add my belt and oups ! I don't fit in. Impossible to pass the skirt, even from the top! "What's happening ???"
I ask myself, look at my pieces, trit in every direction and BIM, the explanation goes up to the brain (yes it took some time to. :D): THE RATE OF ELASTICITY! It is only 15%, and Zéphyr requires at least 30!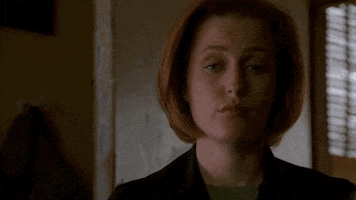 But it's still a pity, I tell myself, because I can put it on, from the top, without the belt. But I'm not going to wear it like that, with an unfinished waist ? Wait… if I cut a facing and finished my skirt, would it be good ?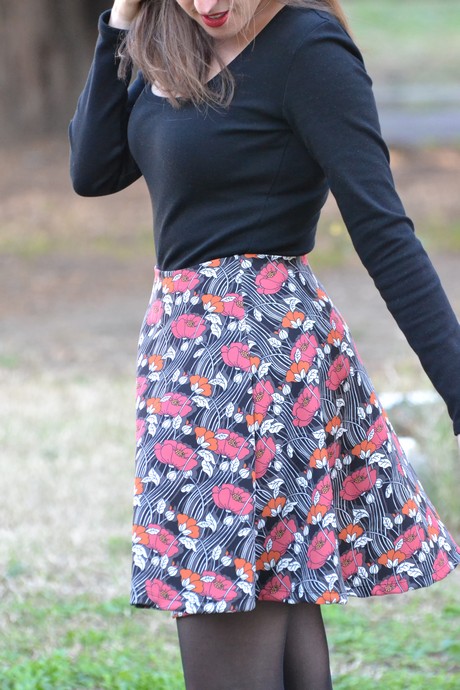 And yes, it worked !The skirt was saved. 😉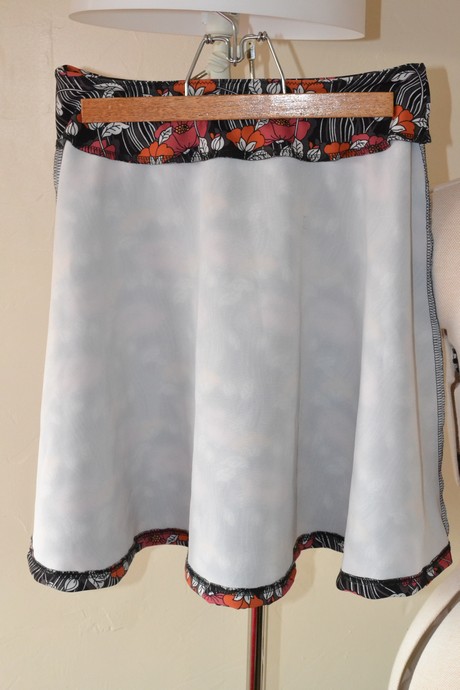 Here, you see it on the inside : nothing very complicated, just sew the fabric on the waist, and do not forget to stitch it on the seam allowances so it holds well in place.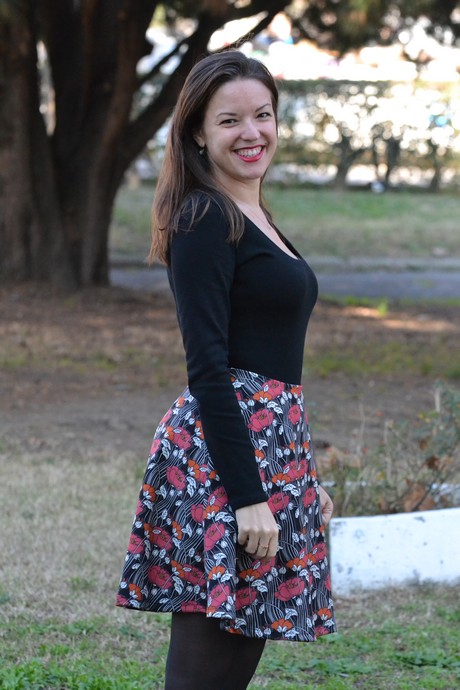 Here you see the skirt in size 38, sewn with 7mm seam allowances, so rather a 38.5. With the hem indicated by the pattern.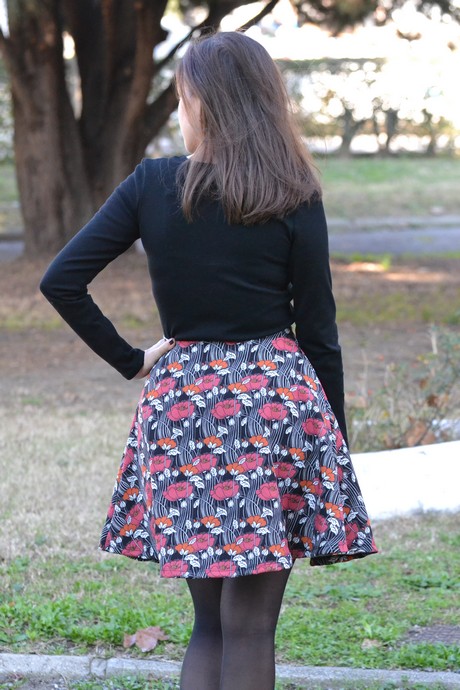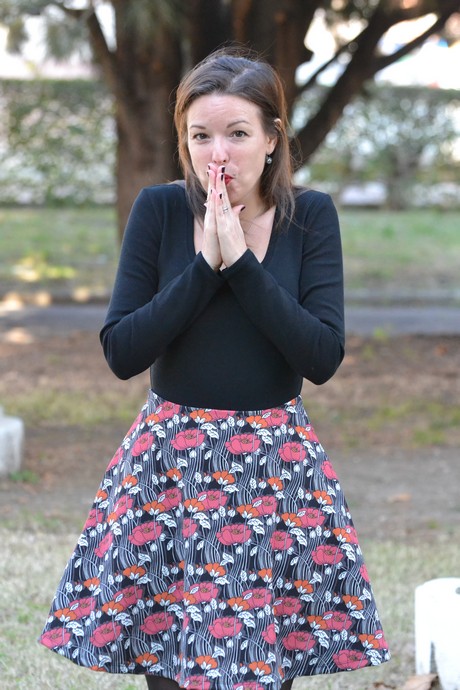 Coldy weather right ??? Ah blogging life is still funnier in summer! : D
Conclusion : the Zéphyr skirt is without doubt the fastest garment in sewing history. Finally … when you look at your rate of elasticity! 😀 But I'm happy to have saved this one: the combo with Nettie is pretty and comfy. My teacher helped me to draft my first skirt for Christmas: I hope it will be as comfy as this one! 😉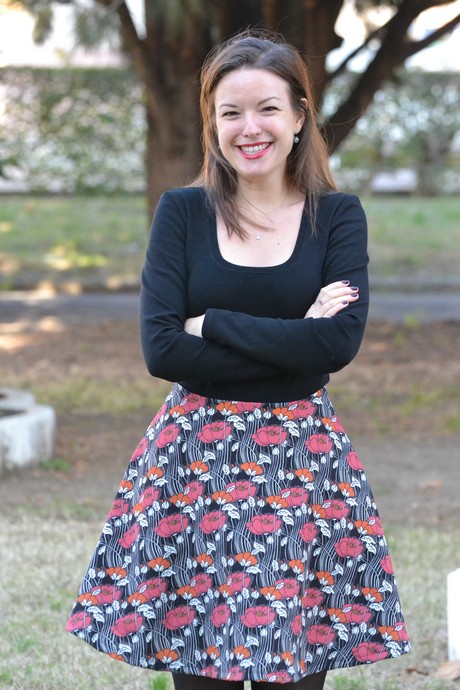 A good weekend girls, and great holidays to our kids ! 😉