If 20 years ago someone told me that one day I will be looking forward to going to the beach to show off in my new home made swimsuit … I confess, I would burst out laughing. The sewing stuff would have seemed impossible, not even being blasted to sew a button. And then, the pride on the beach thing … er … me, the teen complexed to death, who lives in Marseille and do not dare to swim … one day I can stand, the edge of the water, starring people and more!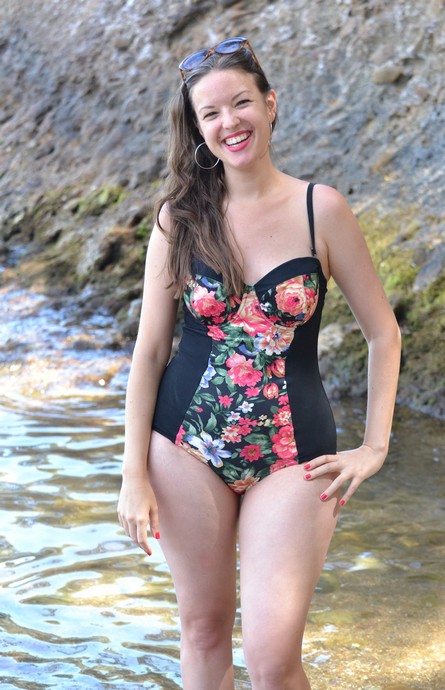 Worse darling, you'll even dare to POSE on a crowded beach in July. And all that, thanks to Heather from Closet Case Files ! ❤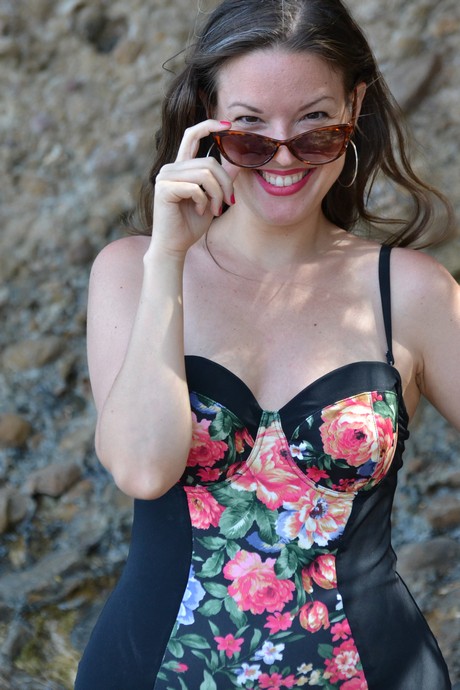 You know my love for the Bombshell Swimsuit, the first swimsuit Heather drafted, already sewn twice. 2 weeks ago I was sewing the third one … when I discovered her new pattern, Sophie.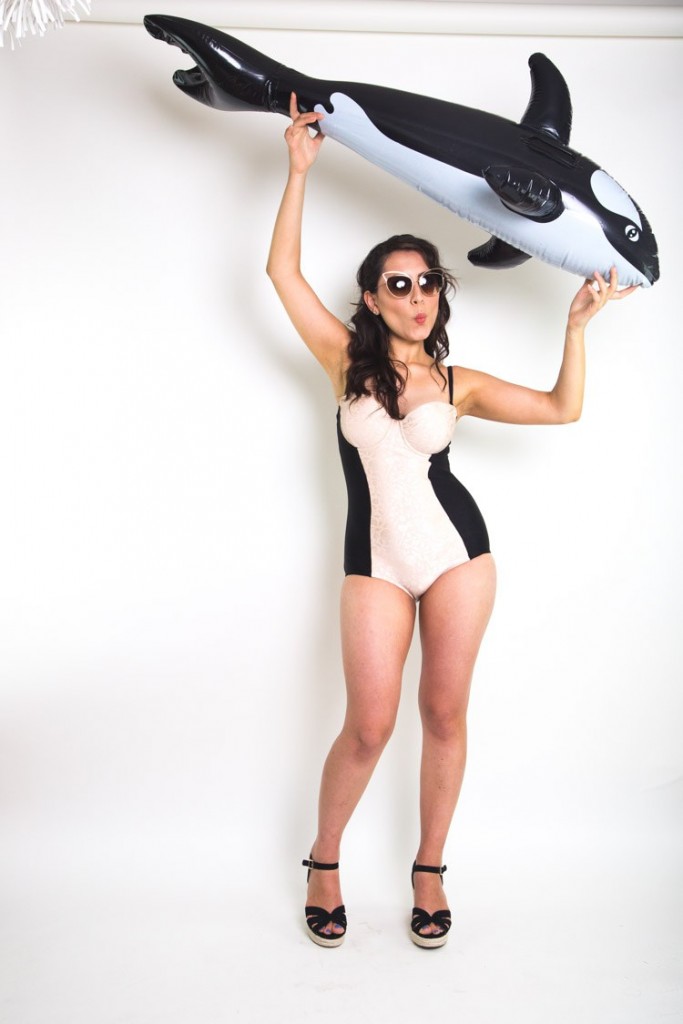 This pattern has absolutely everything I dreamed of: flattering cuts, real supportive bra, sexily modest coverage. Not surprisingly, I abandoned the pending Bombshell and I dived, not without apprehension, in the one-piece version.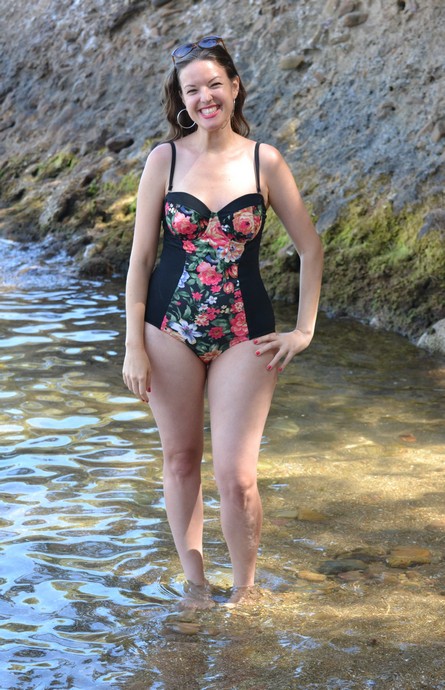 Yeah, a little bit apprehensive because Sophie is a real swimsuit, lined, with cups and underwires. This is no longer the simple sewing, here it's close to lingerie. So I gathered my supplies: for lycra, I simply used what was left of my last year swimsuit. I just bought the lining lycra in "Tissu des Ursules". Regarding the additional supplies, I bought the bra cup foam, the underwire and S-hooks in Alysse Créations.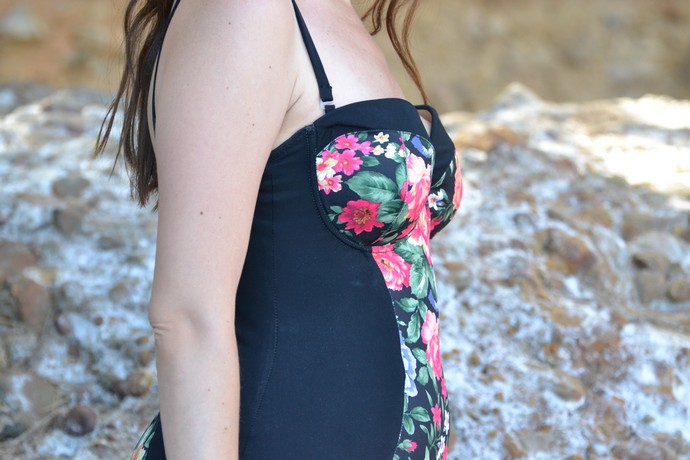 By starting the project, I was terrified and excited … and it was DE LI CIOUS. I had not felt that way for a long time behind the sewing machine: this is a project that really boosted me, and the result well beyond what I could have hoped for.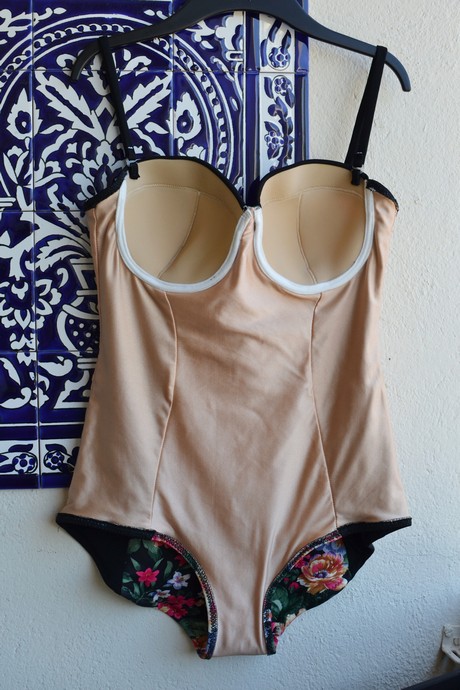 Here you see the inside of the swimsuit. Honestly achievement is not insurmountable, everything is very clearly explained in the booklet. I just struggled a little bit on the underwire: this was the first time I sewed this stuff, but with time and precision, you will come out without worry. And you know what ? Well, it made me want to sew bras, I swear!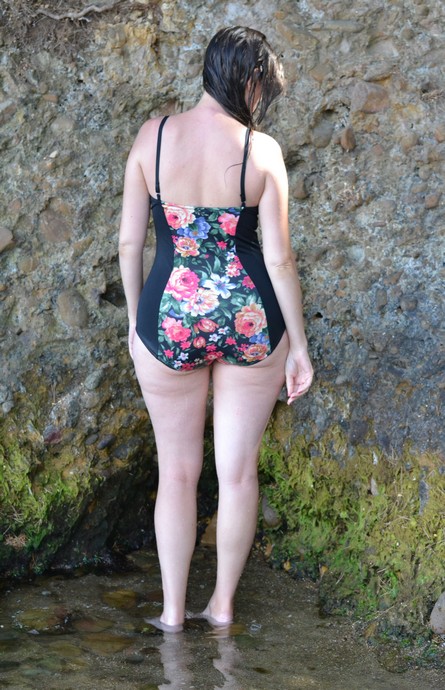 Regarding the fit, I dutifully took my measurements: so I cut a size 8 expanded to a size 10 in the hips. For the cup, according to my measurements, I had to cut the larger cup size, the 5, and sew a 100cms underwire. This seemed to me a lot, since I wear 95C. But I trusted to Heather and the pattern is good: the cups suit me well.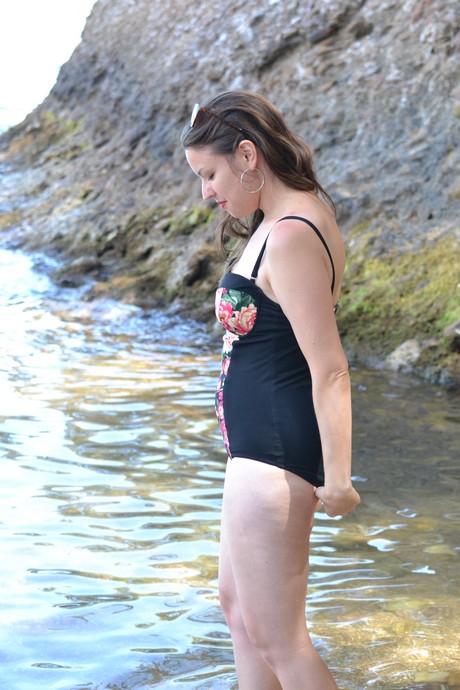 For the next one, I think I will lengthen a little bit the body pieces, and grade the seat up a size for more recovery. But honestly, for a first version, it is quite successful!
Conclusion : this pattern is a TREASURE, no more, no less. Whether in terms of style, drafting, pedagogy concerning the booklet… this swimsuit is not just a simple pattern. This is a direct move towards femininity and restored confidence. This is an open door to creativity, with all the cuts that can be interpreted to infinity. It is a challenge, which we progress. This is a pattern who looks like Heather, her creator: generous, feminine and very charismatic. And I swear to you … we feel so much like a woman in it!
I can not end this post without sharing this picture spotted in Pensées by Caro few days ago, and that speaks to me in this time loaded with totally bi-polar magazine covers, where you can read in the same time "Loose 3kgs before the summer" and "Curves are sexy!", obviously with our eternal muse Laetitia Casta (which is as curvy as I am the Duchess of Cambridge) …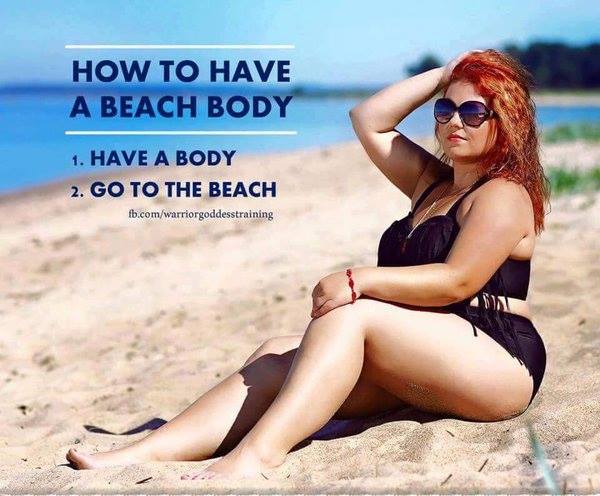 You see, as simple as that !!! 😀 😀 😀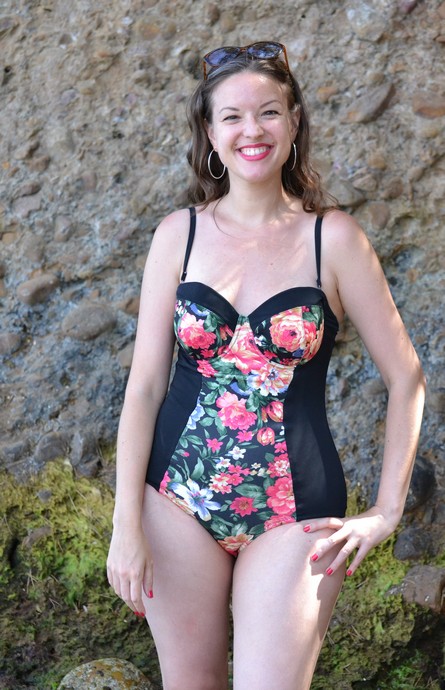 A great week Ladies !!! ❤❤