2 years. 2 years admiring the Miette cardigans, being deeply sure I wasn't able to knit one. And one day, we don't know why, we get into it. And it's a revelation !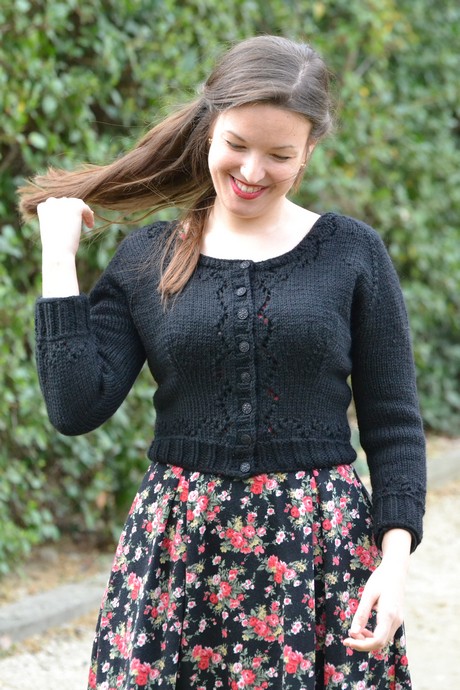 Since this last garment, we could think that I didn't knit anything, and this is not true. I mainly made wrong choices :  a fingering yellow cardi I realized middle back it won't suit with anything in my wardrobe, 2 endless fingering cardigans, a knitting and a crochet one…I really do not have any tenacity in knitting. So I drowned my sorrows in easy and quick knitting projects for my family.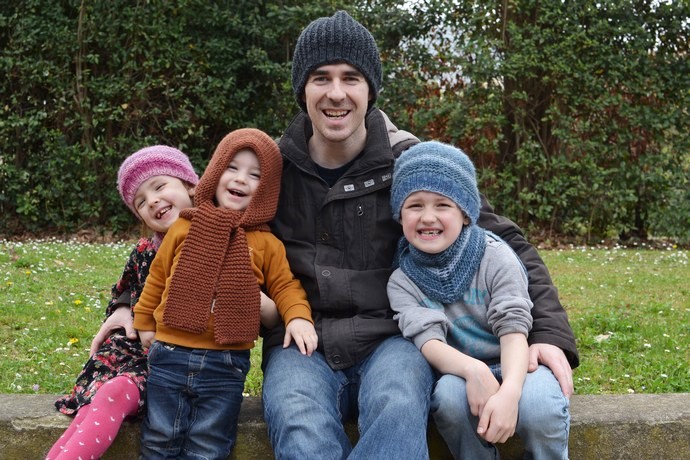 A hat for my husband, as a wedding anniversary gift. He chose the pattern and the color : he wanted something quite simple, and I think he's happy.
For Tom and Juliette, I wanted to knit them a little winter set according to this Drops pattern. If the pattern was great to knit, the Big Delight yarn was not appropriate : it's an itchy wool, and it's felting very quickly. The kids were nice enough to wear it, only for pleasing me. I promised them I'll do better next year ! 😀
And then for Paul, I made again this Phildar hat. As it was only proposed in a single size, I tried to enlarge it, and finally, this is too big. 😀 The eldests call it "the Chewbacca hat". 😀 Let's say it's ready for next winter ! 😀
See, after all those discomfitures, I could have organized a bonfire with my KnitPro needles. 😀 However, the revelation was just here, under my nose.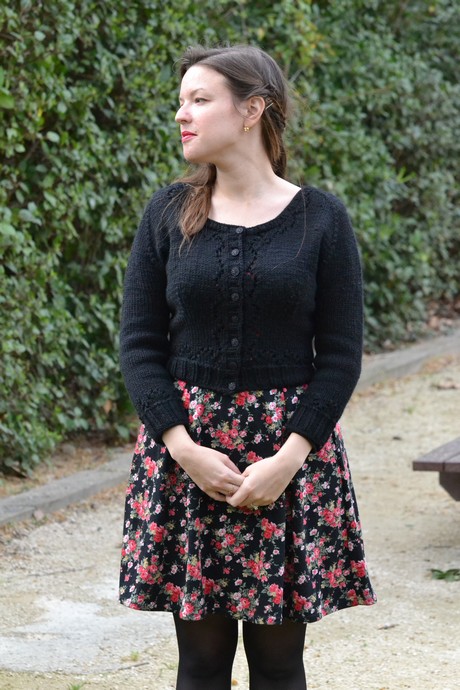 A year ago, I opened the Miette pdf…and closed it right away, freaked out by all those acronyms. And then I saw all those wonderful versions like Camille one…and finally convinced myself I could do it me too !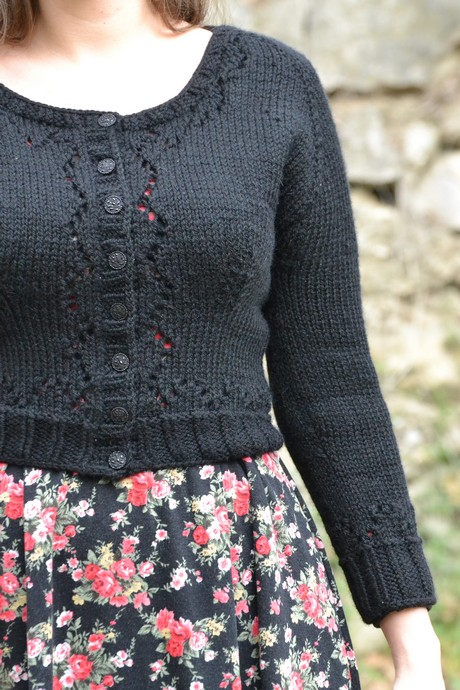 And it was so easy, I blamed myself for having waited so long ! You just have to knit, row after row, your garment : Andi traced for you a road, which is very great to walk by.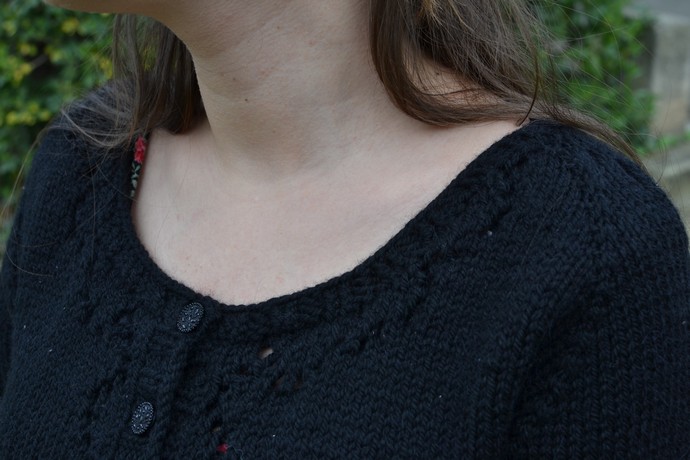 This is a seamless top down construction. Believe me, if I could knit this in a little month, you can do it too !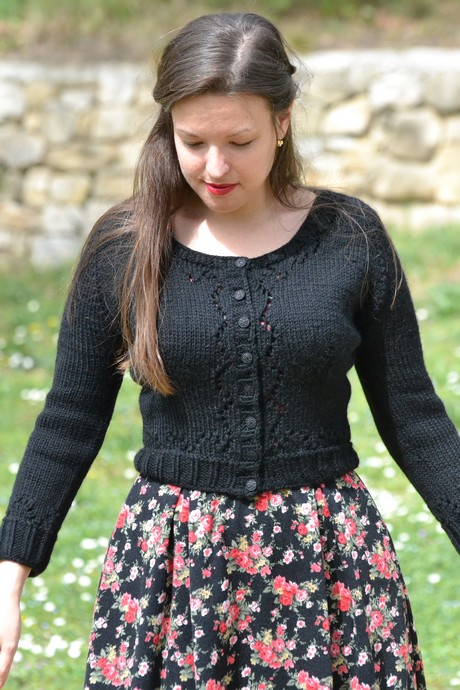 I chose the smallest size, and it's a little tigh at the waist. At the bust the fit is okay. I think the garment got a little bit larger during the blocking time , especially the sleeves, which are not supposed to be so longs.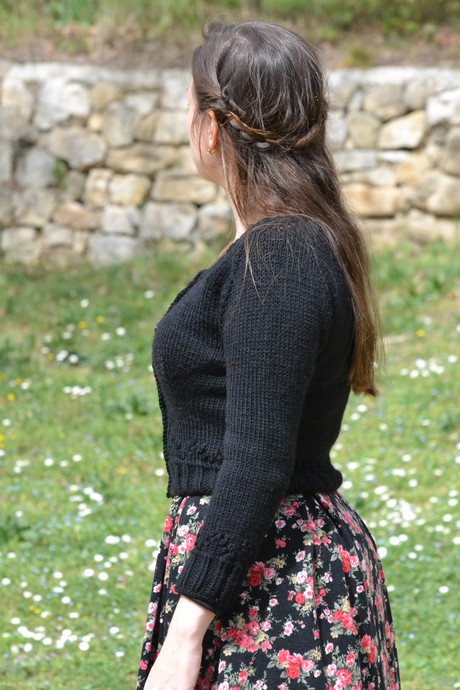 Or I've got very tiny arms. 😀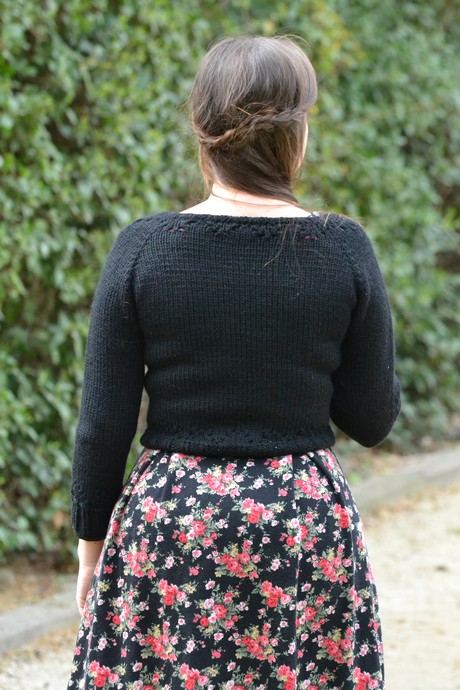 I chose the Nepal yarn from Drops and it was very great to knit. A BBC as the English ladies would name it : a Black Boring Cardigan. 😀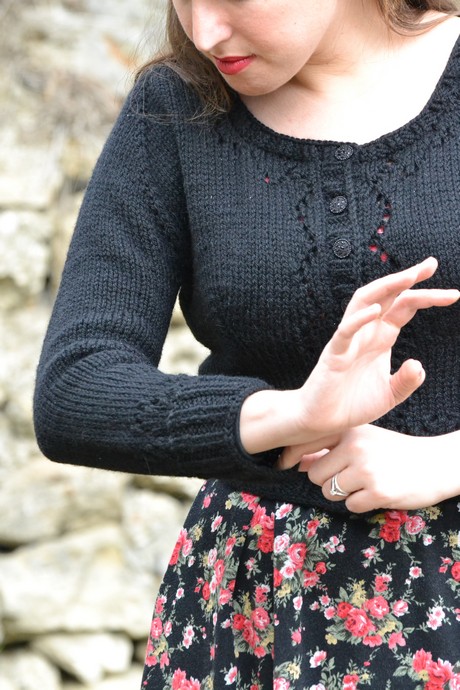 On the other side I hope somebody will be able to explain to me why the upper button is not centered as the other ones. I followed the instructions tough. Let's modify this for the next one.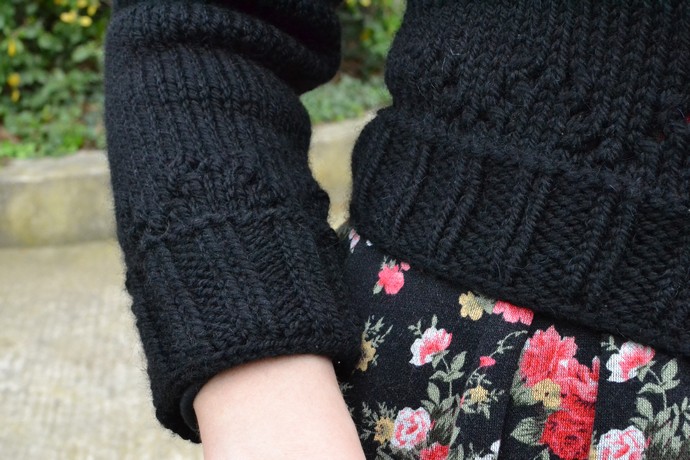 My buttons come from "la Droguerie" : you don't see it on the pictures but they're shiny under the sunlight. Just adorable !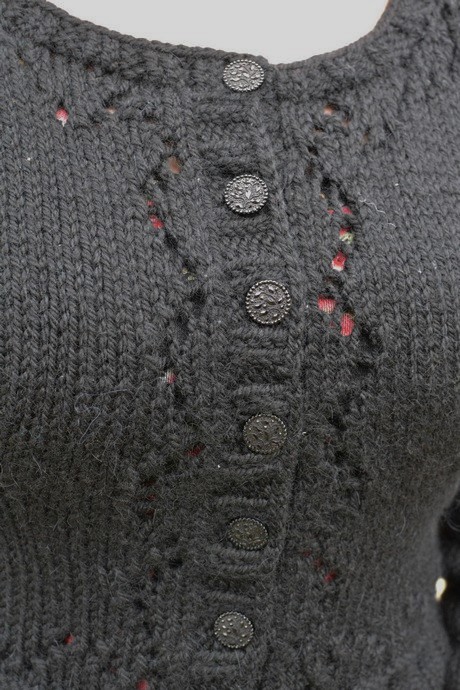 Conclusion: if I tell you a new version is already on my needles, do you believe me ? Love at first sight for this pattern, and for all the Andi's ones. The hardest part will be to pick up the next one !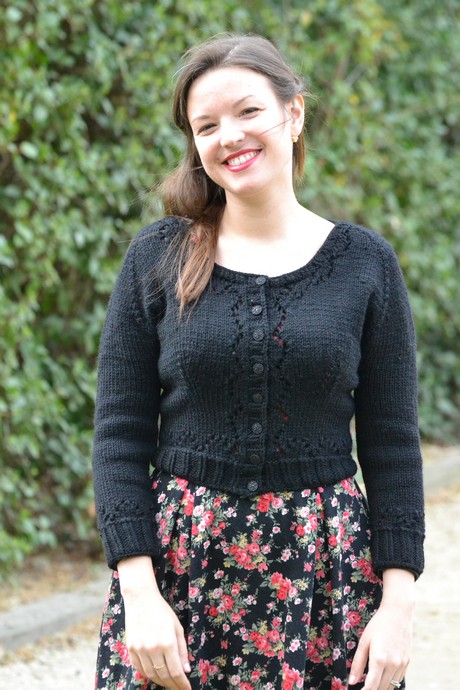 A great week Ladies. ❤❤