It is increasingly rare that I crush on a pattern at its release. After 6 years of sewing, I'v got a lot of patterns. Now I know better my morphology, lines that will suit me and my style that will stick to my personality. And thanks to my drafting lessons, I have the opportunity to sew the dresses of my dreams. So I have less and less loves at first sight when new patterns release.
Well, except with Sew Over It. ❤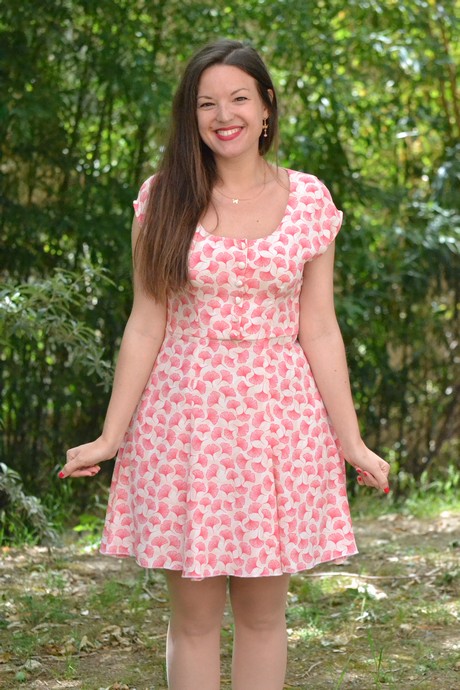 Remember last year and and my huge crush on the Vintage Shirt Dress : this spring, Lisa made a real good job and introduced us to the Doris Dress.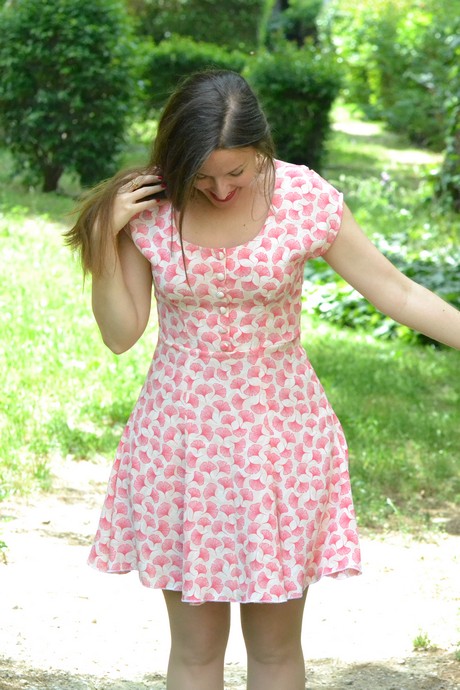 Adorable fit and flare dress, with semi-fitted bodice, floaty grown-on sleeves and dancing skirt, made of several panels that nicely flare at the hips.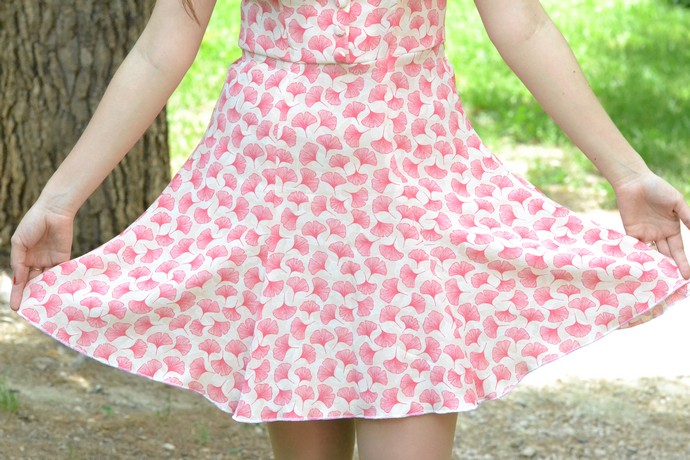 Since spring, I dream of lightweight fabrics. When I read that this dress was recommended for such fabrics, I did not think more than 15 seconds and ordered the paper version. Exit the to-do list and well scaled projects: like last year, Doris made a strike in my schedule.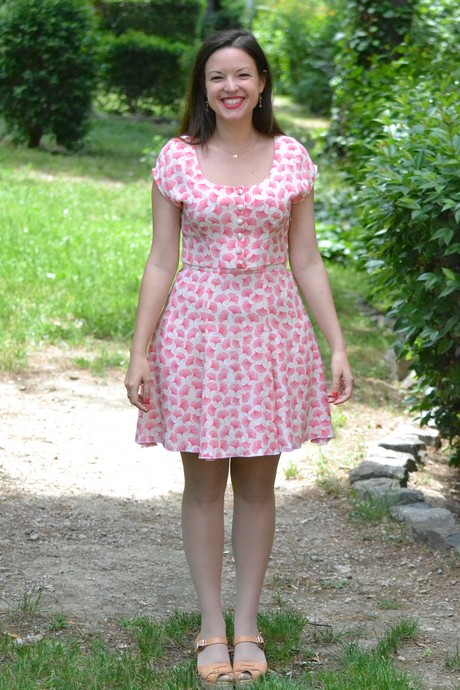 Sewing the Vintage Shirt Dress was a real pleasure, this was also the case with Doris: fun and very rewarding process, you end up with a dress with neat finishes.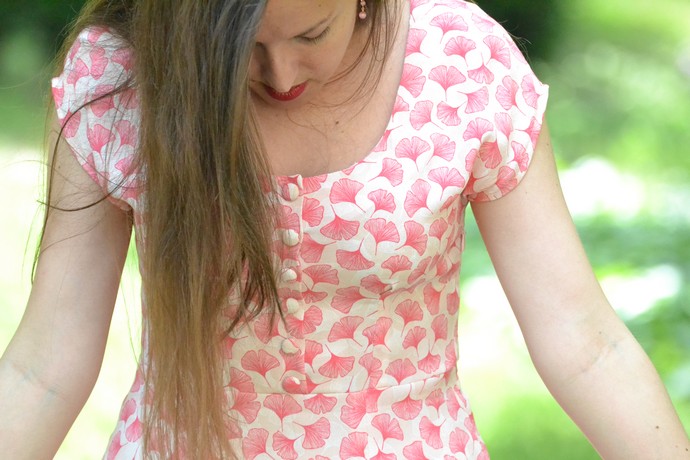 The bodice is closed by buttons : as the"breastfeeding" page is turned for me, I sewed the front bodices together and opted for covered buttons.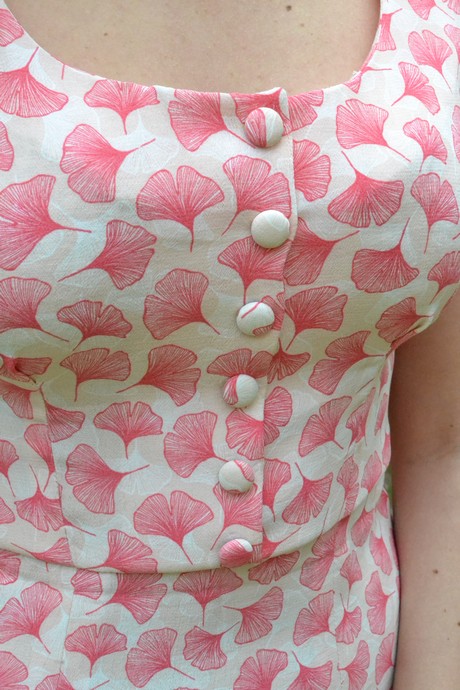 The dress is closed with an invisible zipper on the side…

… and the back is cinched with a bow.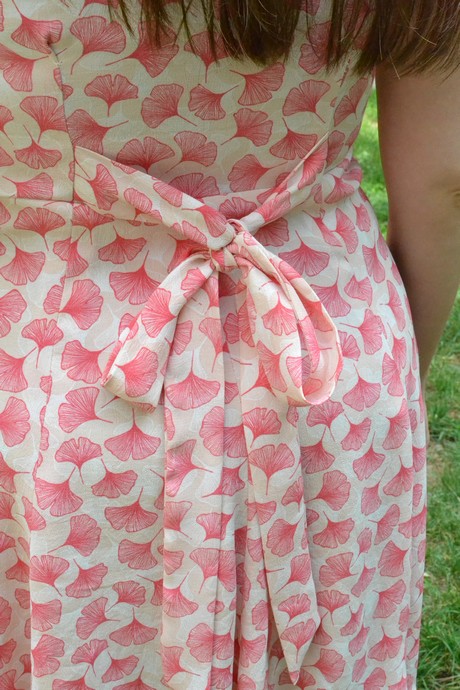 I just made a mistake by choosing the size: as the Vintage Shirt Dress fits me perfectly in size 8, I have not thought and opted here for the same size. HUGE MISTAKE.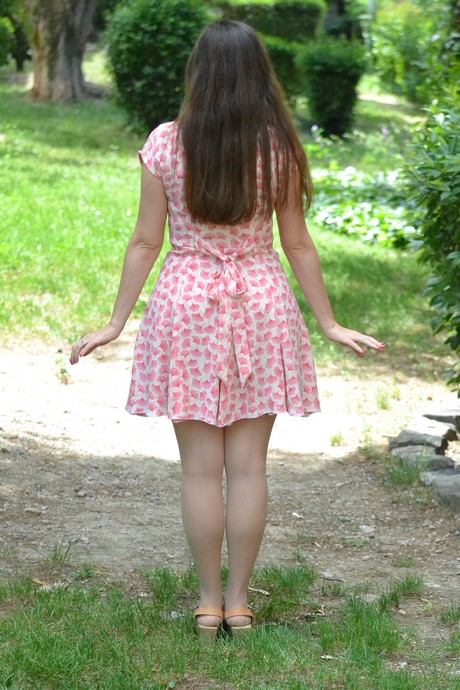 And yes, this dress has taught me to always look at the finished garment measurements when they are indicated. And clearly here, it was reported that Doris is more fitted than the Vintage Shirt Dress. So I still fit it, but I'm not enjoying the ease at the waist offered by Doris when we chose the right size.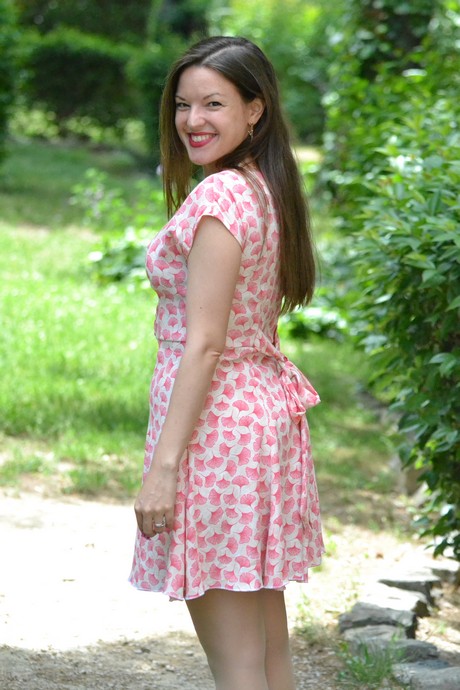 I chose the short version, and indeed, it is very short, so I sewn a rolled hem.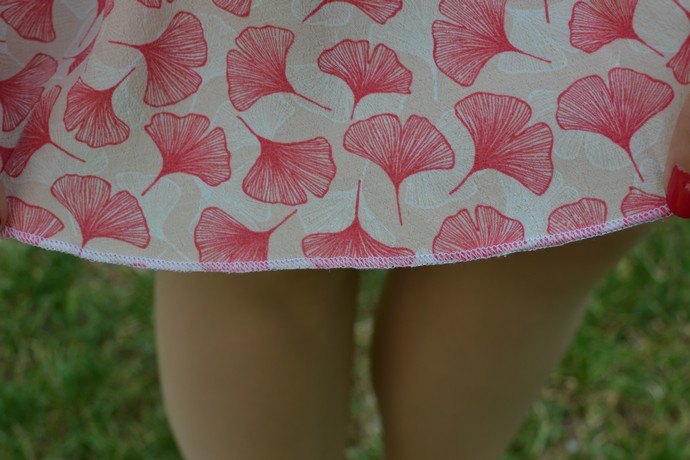 I therefore will avoid wearing Doris on windy days. (Ok every two days when you live Marseille. D)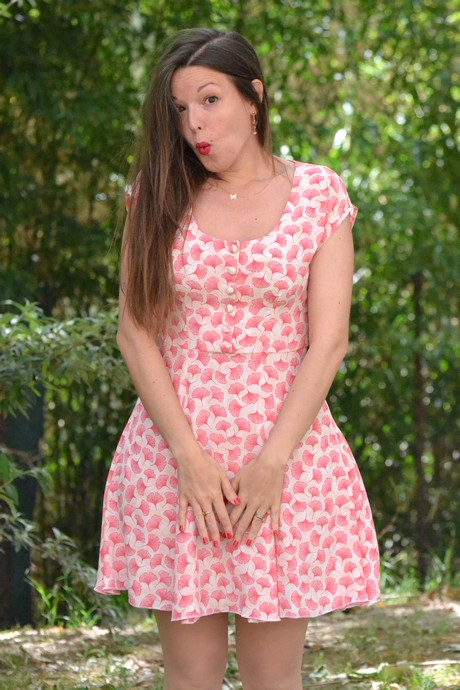 I used a crepe found in "La Plaine" market last few weeks, and that is perfect for this project: fluid, light, with a good drape and non-transparent.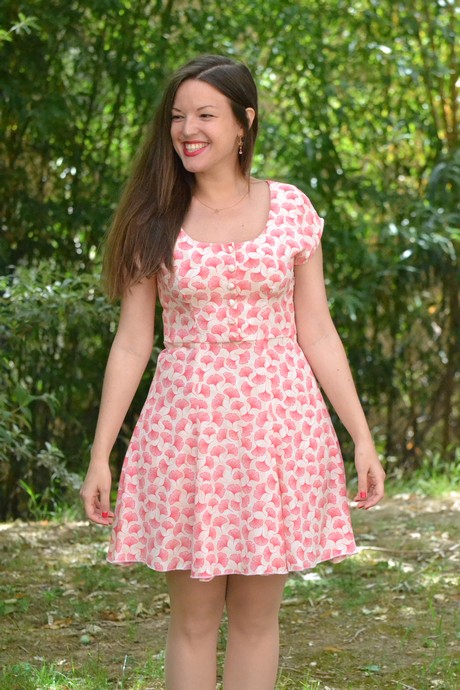 Conclusion : I think we need to find a name for the syndrome of "Oh my God I love this dress this is my new favorite dress of all time," I feel after every project. : D This, you think, is no exception to the rule, and there will obviously be other versions. But in size 10 and with longer skirts! : D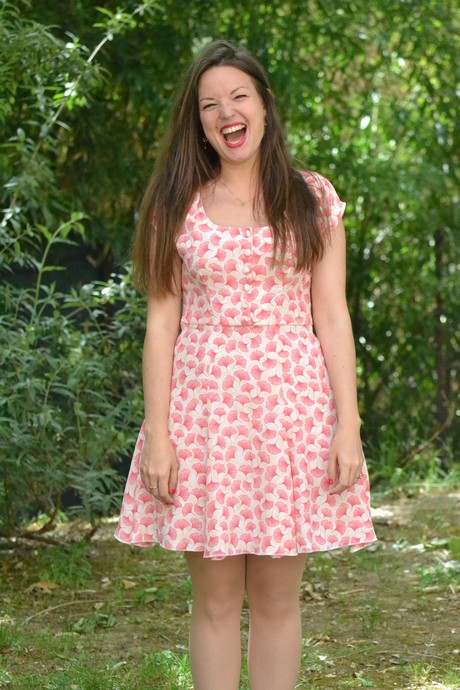 A great weekend Ladies ! ❤