Do you believe in fate ? Or do you think that life is a succession of happy coincidences? The history of this dress there, in any case, has the merit of raising the debate. 😉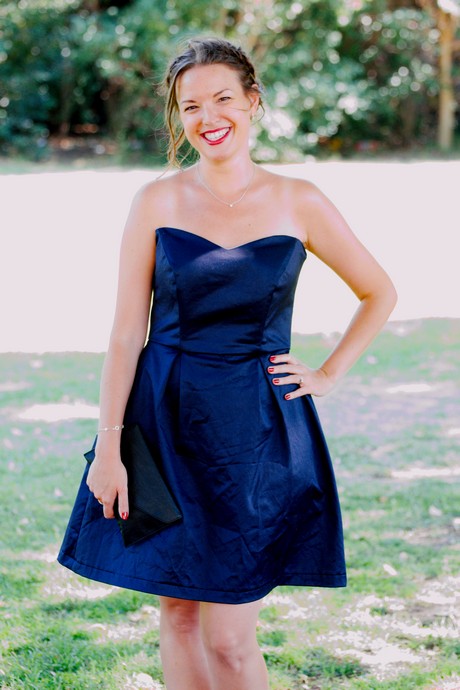 (I apologize in advance for the bruised side of the dress: the photos were taken after the ceremony, and cotton + shiny side of the fabric + strong sunlight created an explosive cocktail. D)
Last Saturday, my father got married, and I was privileged to be one of his maid of honor on this particular day. You can imagine the pressure on choosing my dress: so I spent our 15 days vacation to frantically sketching, without ever being satisfied. On the way back, a week before the big day, it was a bit Hiroshima in my brain. : D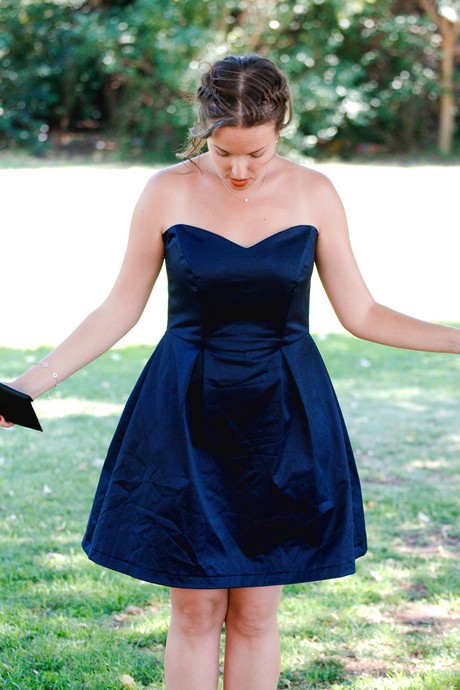 And stuck in traffic, bam, the idea : I remembered this cotton satin, found this winter at Agnès B sale. A fabric of incredible quality: mat on the inside, slightly shiny on the right side, quite heavy, which could almost think of taffeta.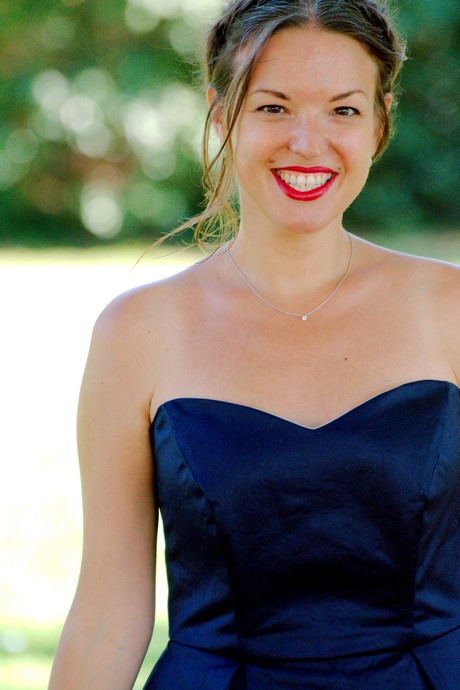 Such fabric deserved a sober line, to put in the spotlight: I have immediately seen a strapless dress. And the wedding was a perfect opportunity to test for the first time installation of bones, using the bodice of the Whitney dress.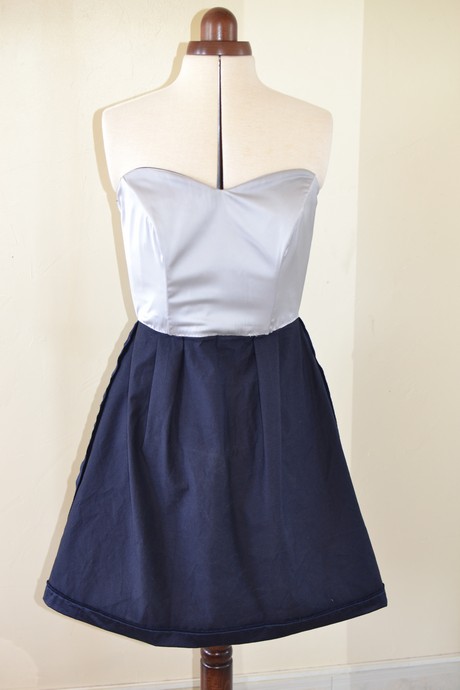 (Dress on the inside)
One week from the wedding, I had to do with what the sewing shop near me could offer : either sewing bones or plastic ones. I opted for the plastic ones, and the execution is very simple: on my bodice lining, I just created my hems with seam allowances, and placed bones, cut and polished with sandpaper to do not pierce my stretch satin. And look, it works pretty good!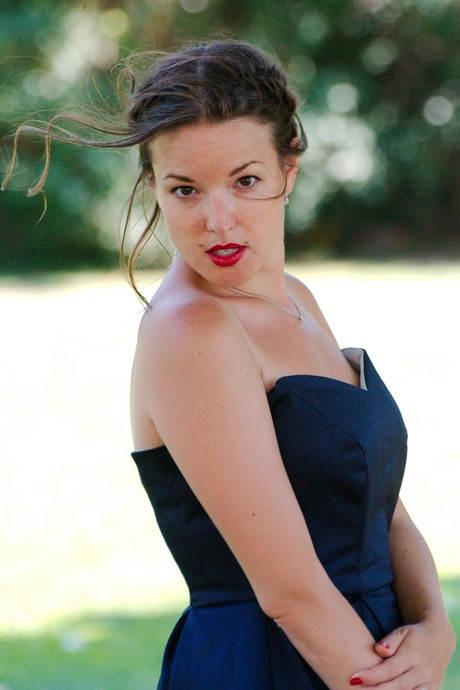 The choice for the skirt was quite hard : given the density of my cotton sateen, I hesitated between pleats or self drafted circle skirt. When cutting I decided on the pleats, and I'm spectical on the result: if, on the front, all is harmonious, it is less happy on the back, where knife pleats would have been more flattering. Well, I will know for the next time.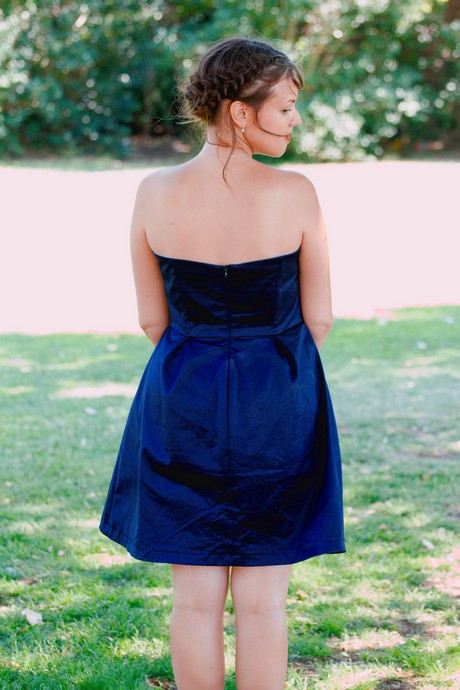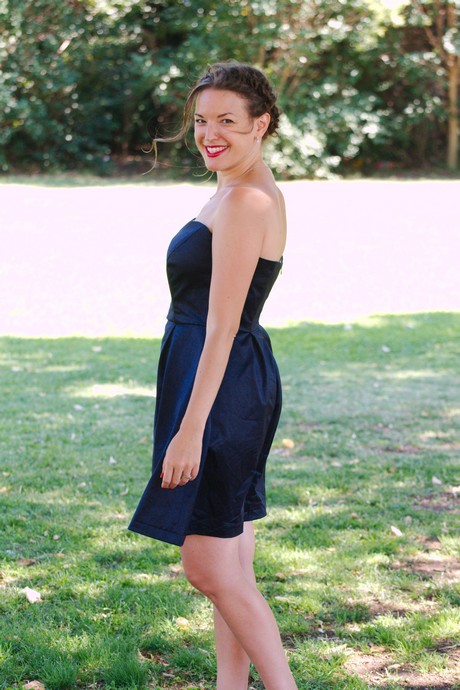 But why did I mention fate above ? In one week, I unfortunately had no time to match the whole family in home made: I still matched the 5 of us with navy blue shades to keep the family harmonious. And what was my surprise the big day to find that my little sister, the other maid of honor and the groom itself were also in navy blue! I guess great minds always meet. 😉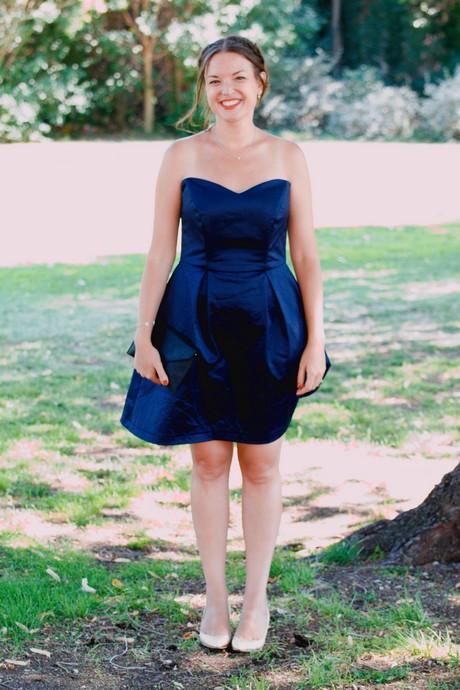 Conclusion : when we drafted the Whitney dress with my teacher, this one was very disappointed that I hold to draw straps too: for her, that dress should be worn strapless. Had followed a long debate on portability or not of such a dress every day, with the conclusion for myself that special occasion was still preferable. And the marriage of my father turned up at the right moment ! I am delighted to have demystified the myth of bones and delighted with the final result: it fits perfectly. And then, how we feel feminine with bared shoulders: the walk and wearing head straighten automatically, it's magic!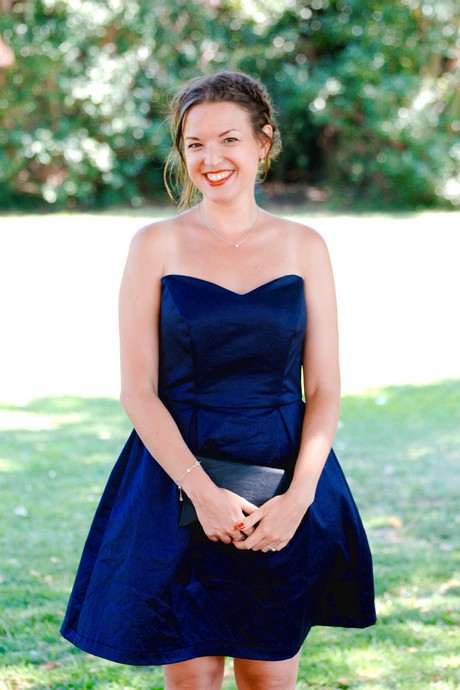 And why Mariah? This dress, for me it is a true diva dress. And does the world know another diva than Mariah Carey herself!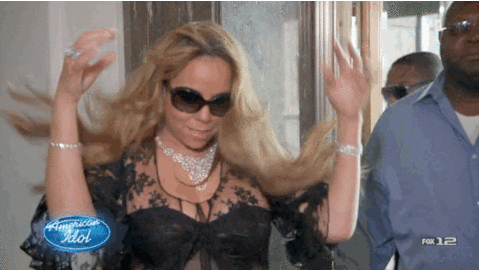 (Yes this song turned 21 this year. Knock me with my birthday cake next year.. D)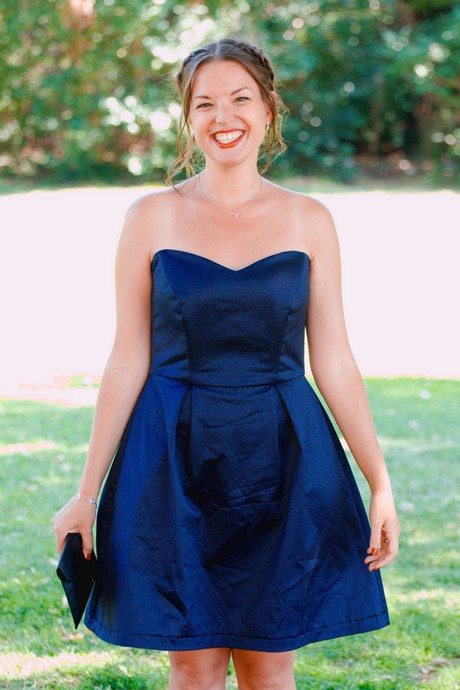 Wish you a great week Ladies, take care ! ❤