Yes I know, it's mid-January and I'm still talking about our Christmas dresses. It's not my fault, it's winter that has kidnapped all my energy. 😀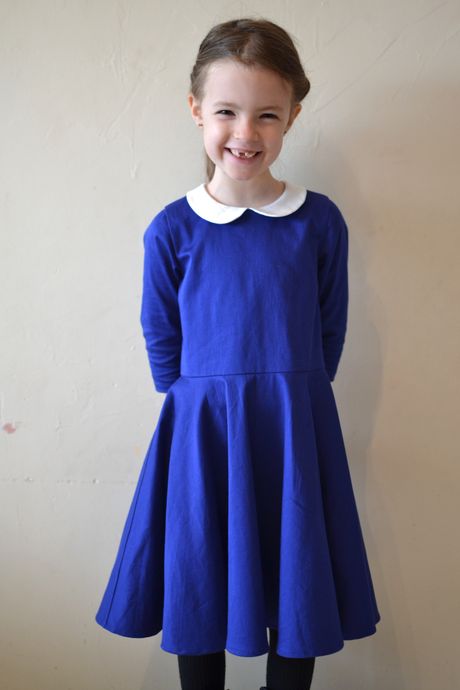 (This cutie face ! ❤ )
No #scrapsewing this time : this dress was not thought from scraps, but well thought upstream, when buying our fabric. When I started to draw my dress, I asked Juliette what she wanted to wear for Christmas. Mademoiselle wanted a dress (really ?), with a skirt that turns (REALLY ?!). I didn't think more than 10 seconds to the choice of the pattern: the Tinny Dress was here for me !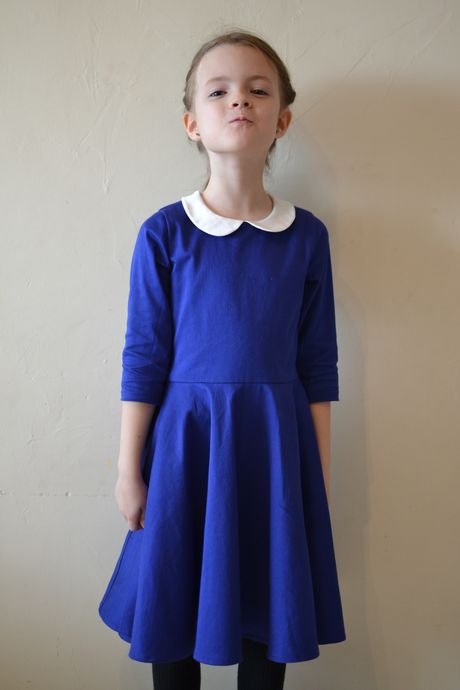 But this time, I wasn't going to rush headlong: my two previous tests having proved each time too wide (number one) (number two), so I took the time to compare my pattern to Juliette's measurements. We left on a size 4 yo in width, for 6 yo in length. I simply raised the waist of the pattern, so that it sticks to the natural waist of Juliette. I lengthened the short sleeves in 3/4 sleeves, and opted for a simple bodice, no frills. By crossing my fingers so that this time, it works!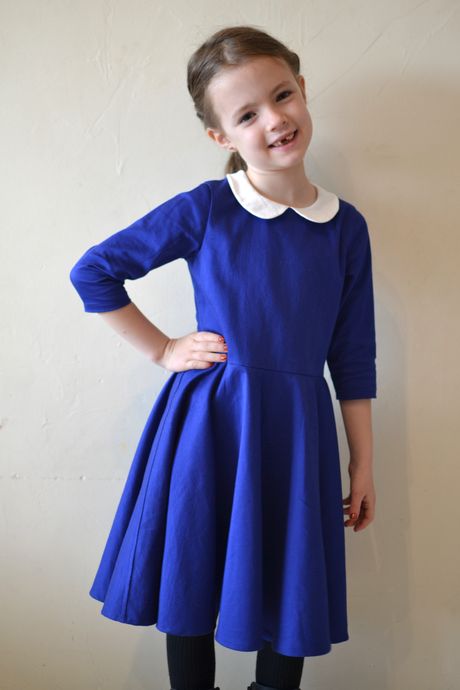 And the result is immediately more fun when the bodice is properly fitted on its small owner! So I simultaneously sewed our two dresses, when, at 24h of Christmas, Juliette proceeded to a first quick fitting, when I was going to put the zipper. Our two dubious flanks echoed: the dress was beautiful, but something was missing. We were dithering when Juliet exclaimed: "a collar!" BUT OF COURSE ! And it's not like the pattern is offering half a dozen. 😀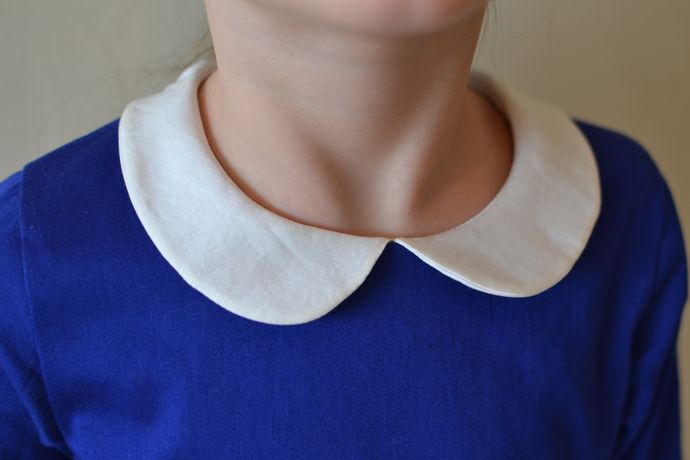 Juliette opted for the regular Peter Pan collar, which I cut in the same fabric as the lining of her dress: an ivory cotton-silk blend from Bennytex. And what a beautiful idea she had, because the collar impeccably finishes the dress!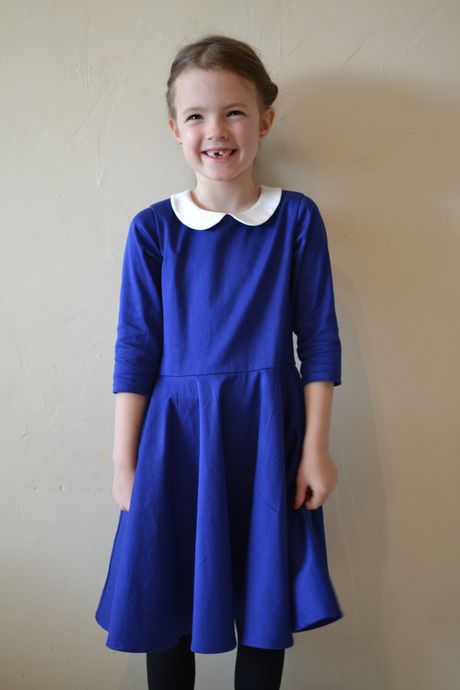 The skirt is a true circle skirt, which Juliette had the heart to prove to us on Christmas Eve. (Another miracle that no glass has finished on the ground 😀 )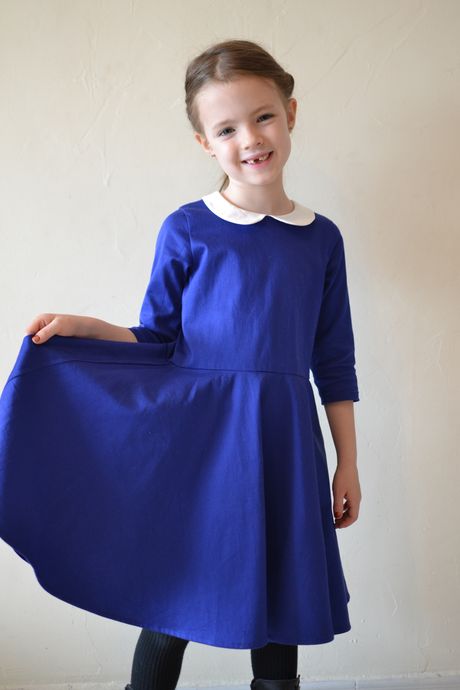 The bodice is lined, and all the finishes are the same as those of my dress: fell seams everywhere and finishing seam at armholes.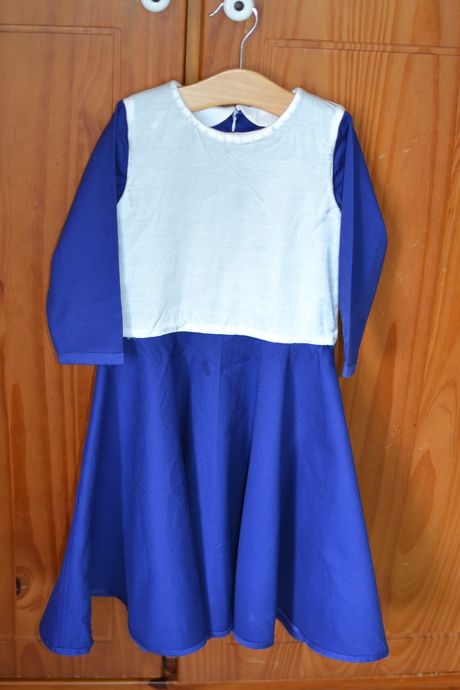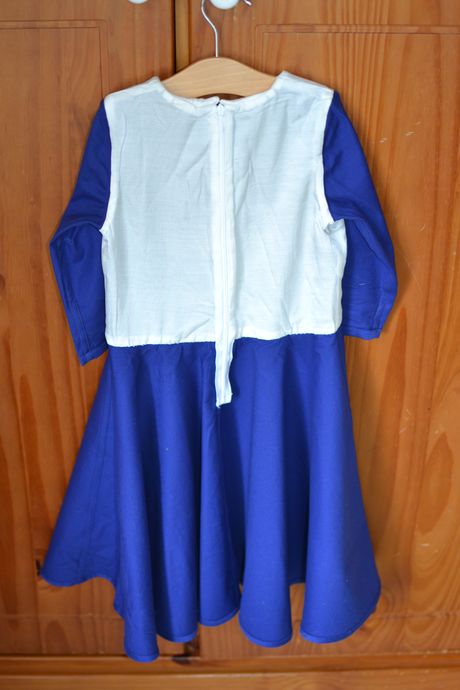 And the back is finished with an invisible zipper.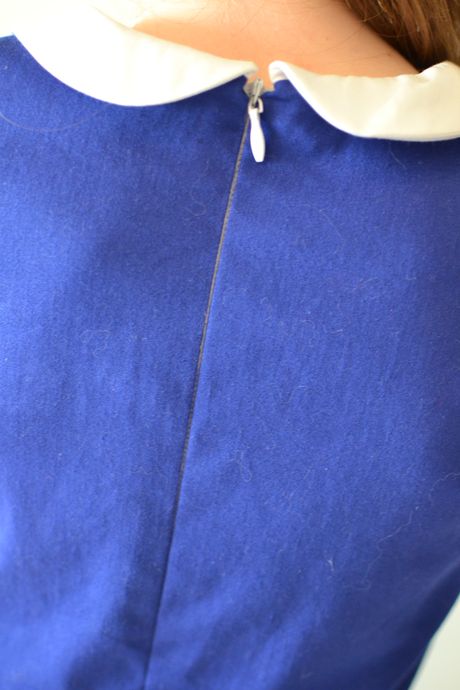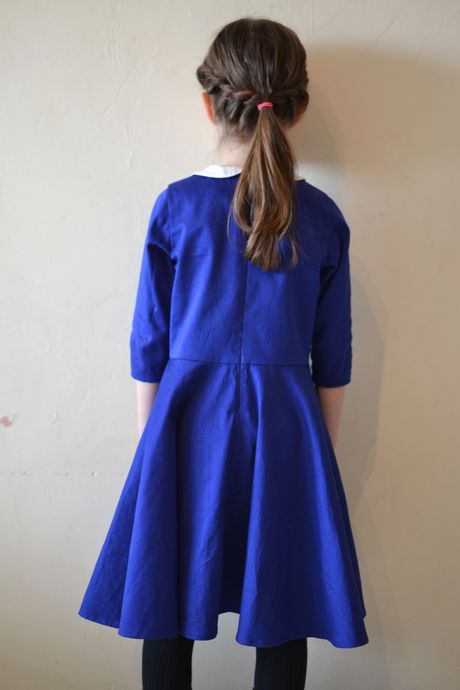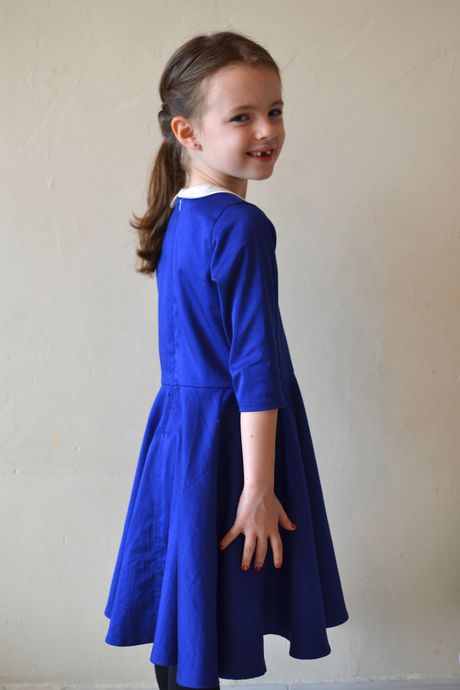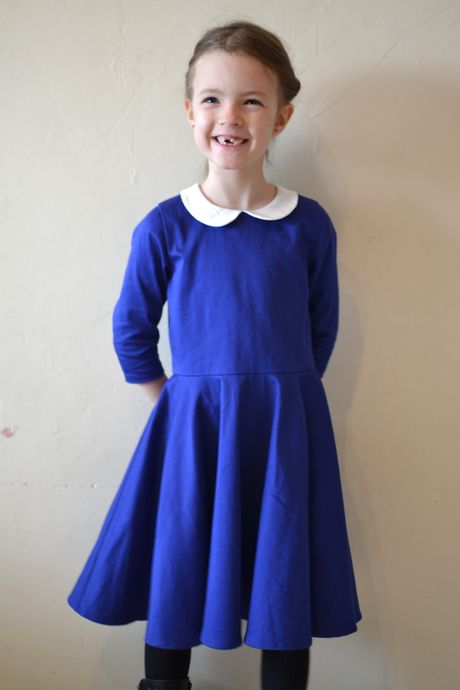 Verdict: I let the smile from above answer? ❤ I'm really glad I got a nicely fitted dress on Juliette from this pattern. I find the latter really well thought out: the style is cute, the explanations so clear, and the number of options makes it possible to obtain a different dress with each realization. And icing on the cake: the model is up to 12 yo! I just cut a #scrapsewing in this pattern: I transformed the dress bodice in little top with buttoned back … I hope it will be a success too!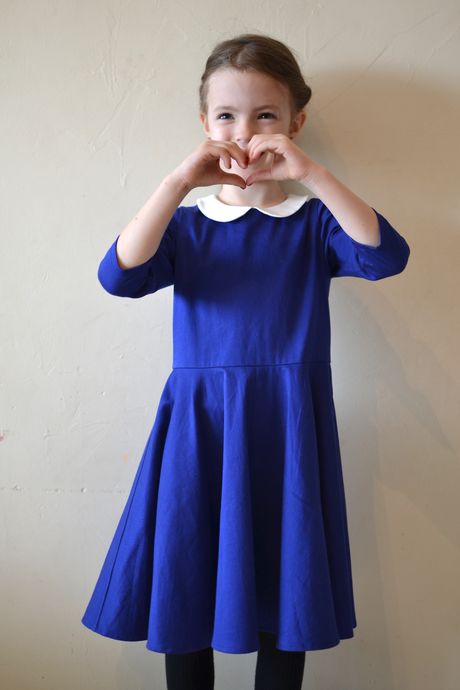 I wish you a beautiful weekend, and take care of yourself!