There are three projects that are important to me to complete before the departure on vacation this weekend, and the dress I'll present today is one of them.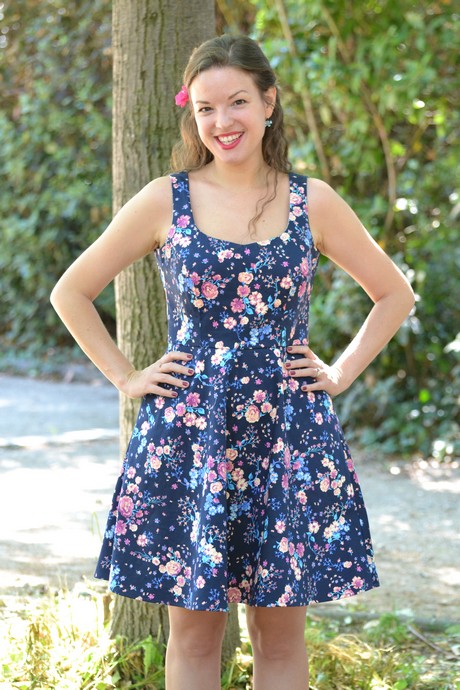 Do you recognize the pattern? This is the Baptism dress. So we modified with my teacher the front princess seams, and I was happy to sew a new version to check the fit.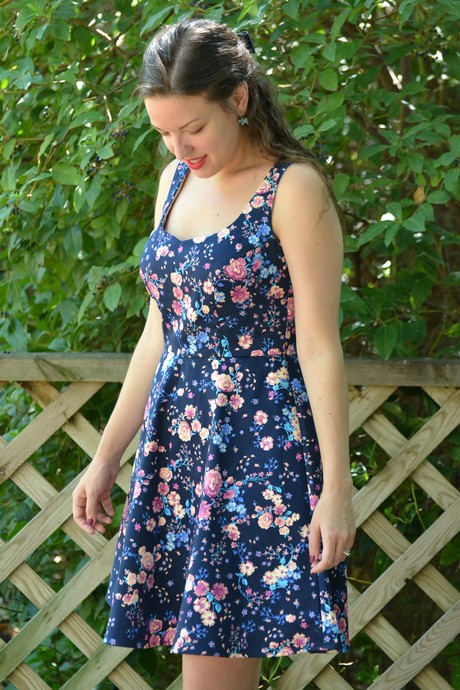 When cutting my fabric, I wanted to scoop the back, no doubt inspired by the current heat. So I redesigned my mid back, and assembled the whole thing.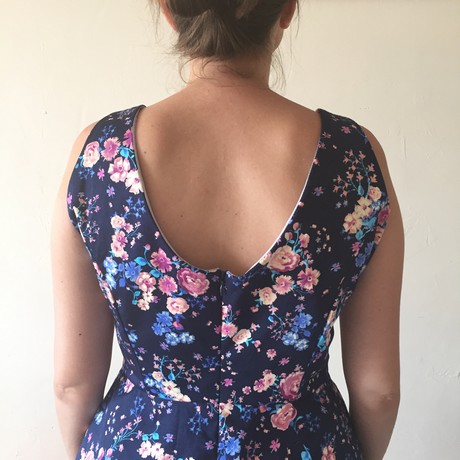 But when trying it, PATATRAS, it's a disaster. You can see it here: one, the armholes need to be more scooped. Two, the back princess seams need, such as the front, to be belittled. Three, I need to cut some fabric at the sides of the zipper. Death in the soul, I ripped my dress (lining sewn by hand included), modified some pattern pieces and reassembled everything.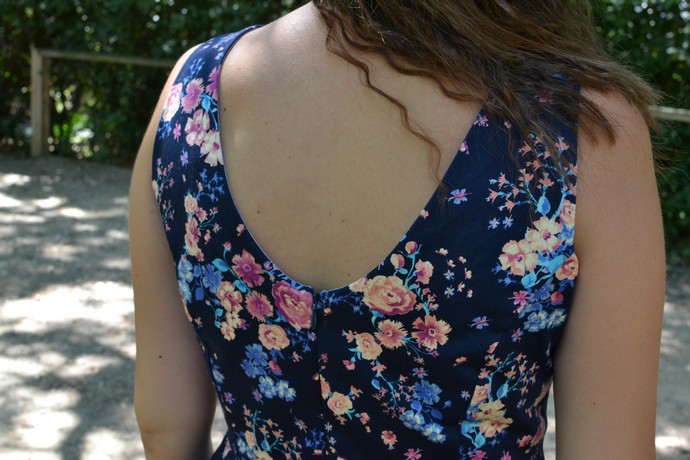 And here it's good! I'm really glad I persevered: this fabric was a favorite of mine, and he deserved all these efforts.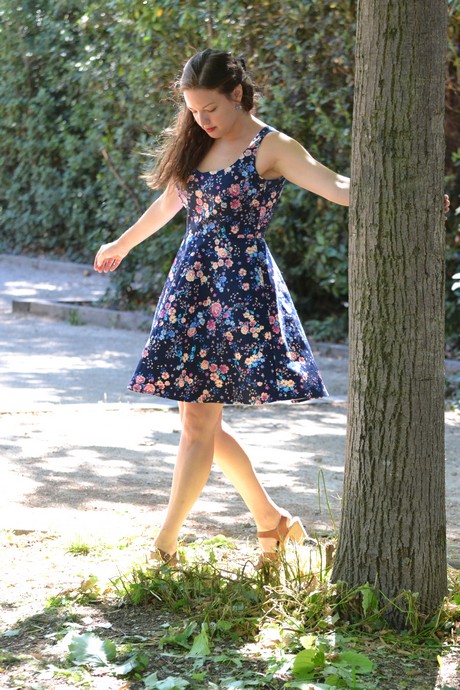 I discovered this floral fabric thank to Rue des Réglises at La Plaine market: very thick but with some drapé, I was curious to know how the dress would fall, especially the skirt. And that's exactly as I imagined: both dancing, dramatic and delightfully vintage. And thanks to the weight of the skirt, I fear nothing in case of strong wind! 😉 (Tested in action yesterday. D)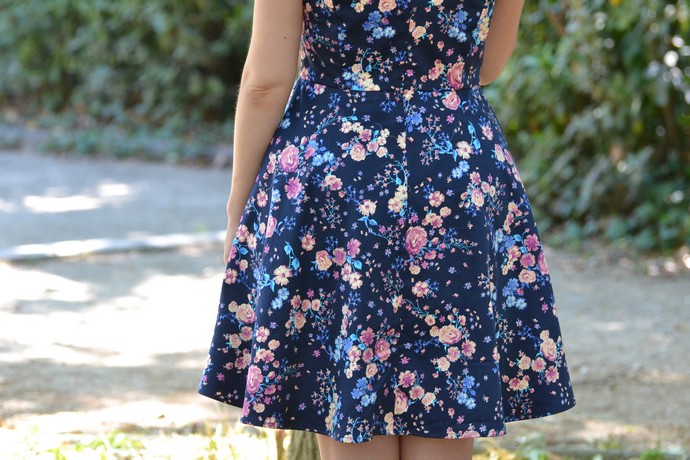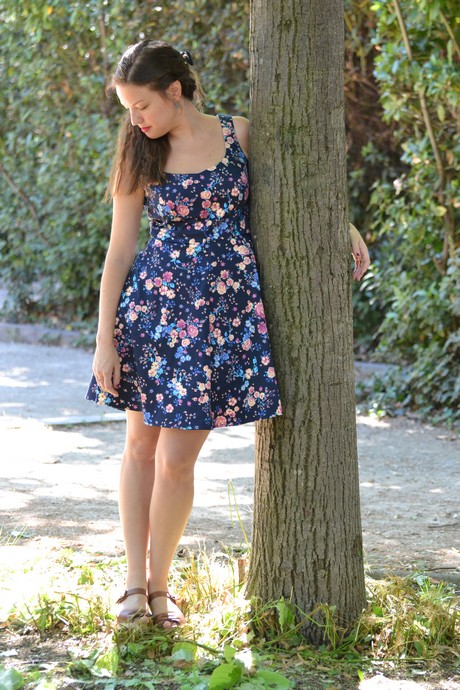 The dress is lined at the bodice and the stretch satin lining is sewn by hand on the waist and ribbons of the concealed zipper.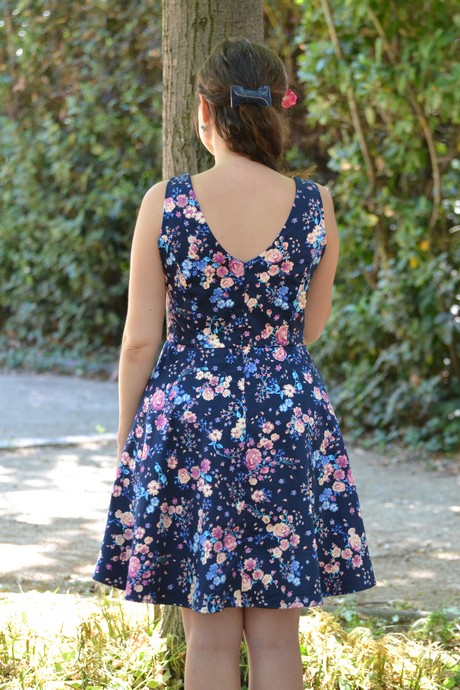 And still the heart neckline that I like a lot.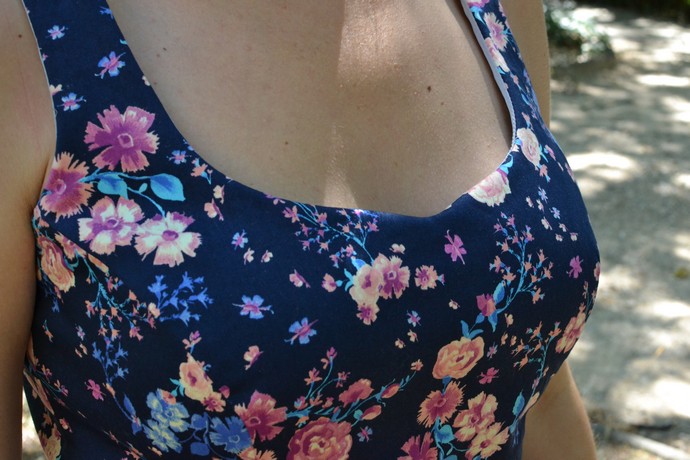 Conclusion: I think I'll scoop more the back for the next one, because there will be a next one, for sure! I believe I have found THE dress pattern for cotton satins with summer colors. ❤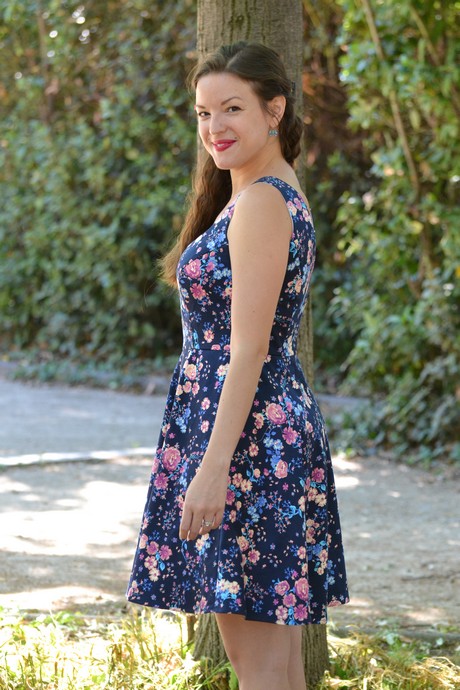 ps: why Maia? Thanks to Lisa from Make My Lemonade, I discovered the existence of a great web radio, that makes you travel musically through the decades: Radiooooo.com By chance I clicked on Brazil in the 70s, and since I am literaly obsessed with Brazilian music in the Seventies, and especially Tim Maia, dad of the Brazilian soul. And our favorite with my kids, it's Chocolate!

Have a great week Ladies !!! ❤ ❤