Ready for some Scraptastic Sewing ? Hop hop, let's go, get into the bus ! 😉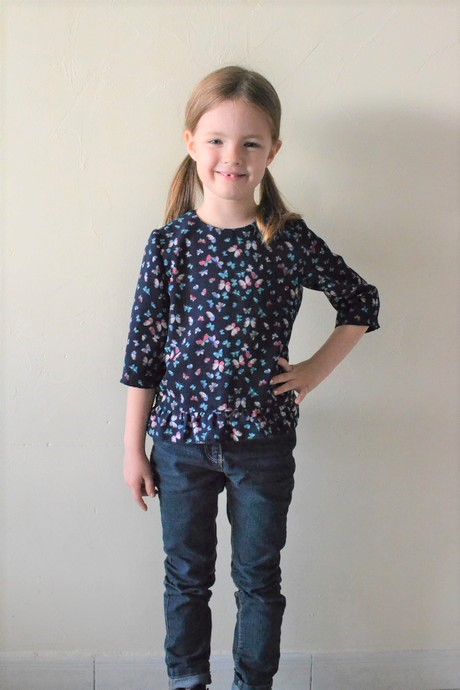 Ah this fabric. Believe me, there really was not much left, but I wanted at all costs to sew something for my baby girl in it. I immediately thought about my knife-Swiss Burda pattern, the dress 144 from Burda/May 2014.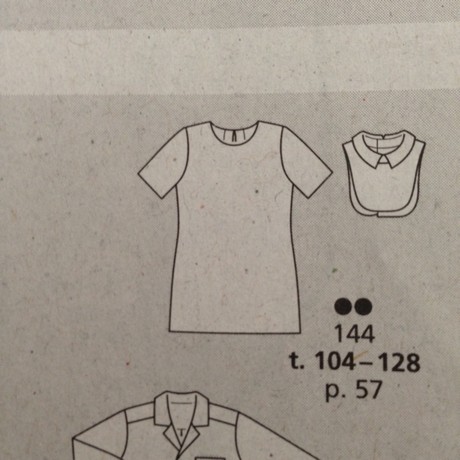 Through lack of fabric, I thought about a top version, with 3/4 sleeves. At the time of cutting, BAM, not enough fabric to make the back on the fold. But we do not stop a butterfly motivated like never: I simply added seam allowances and sewed the back in 2 parts.
(Yeah I was really proud of myself.: D)
But it did not last: definitely, the top at the fitting was too short. And then I pulled out my ultimate weapon: the gathered band.

And that's good! And in addition it gives a very cutie side to the top.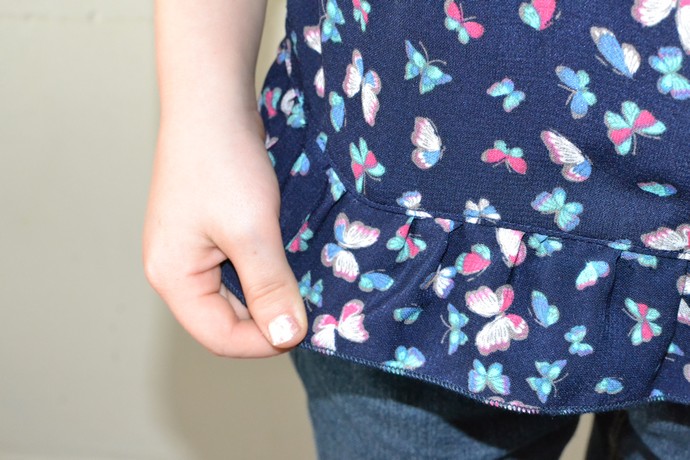 Rolled hem compulsory, and finish with a facing, embroidered flange and button covered for the back.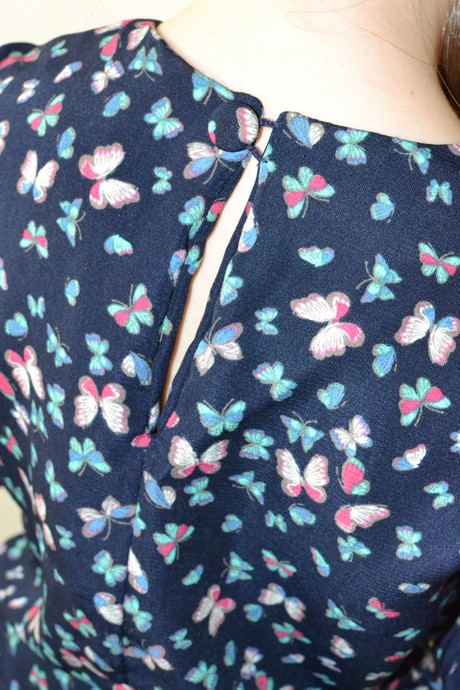 Cut in size 116, it's just large enough for Juliette : she will not wear it beyond this winter, but considering what I had left, I'm already happy with the result!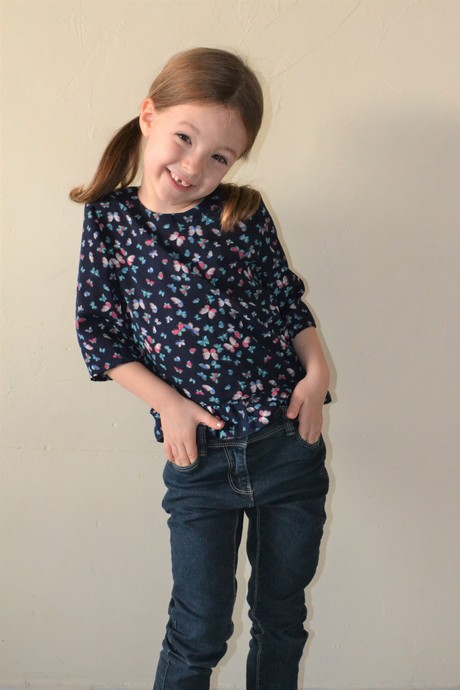 And Juliette likes it very much: she finds it "very cute". Scraps sewn to the core + Happy Juliet = Happy Mama !
Let's skip to the Pinafore dress scraps ?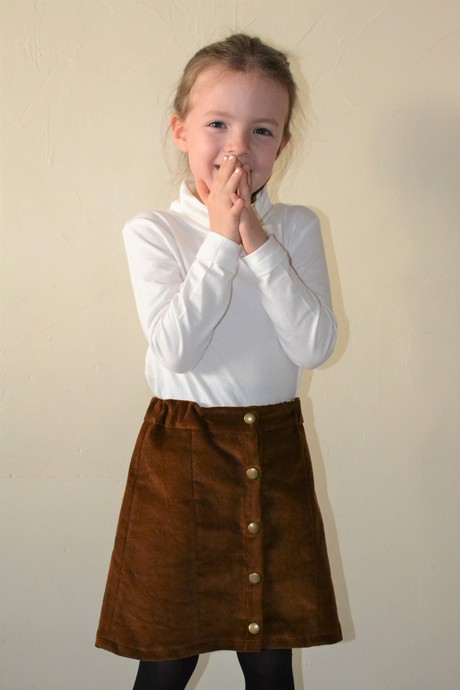 Again, there really was not much left for me. I was thinking about a pants like harem pants for Paul, and during some shopping time in a kids store, BIM, love at first sight for this skirt:

You don't see it in the photo, but the back of the skirt is cut in 2 parts. And that's where the idea was: to find a similar pattern, and to simply divide my half-fronts, and my half-backs, so that I could cut them in my scraps !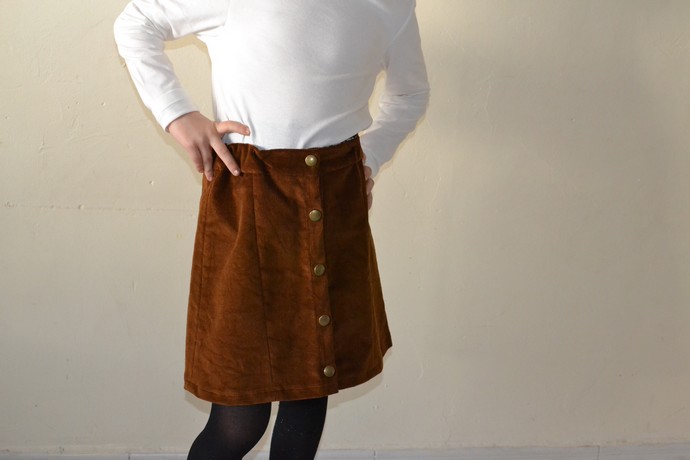 I chose the Ikatee Cherry skirt: to properly cut my pieces, I took my pattern pieces, delineated the middle of each piece, and traced my line respecting the straight-wire. And it went on my layplan to the nearest millimeter!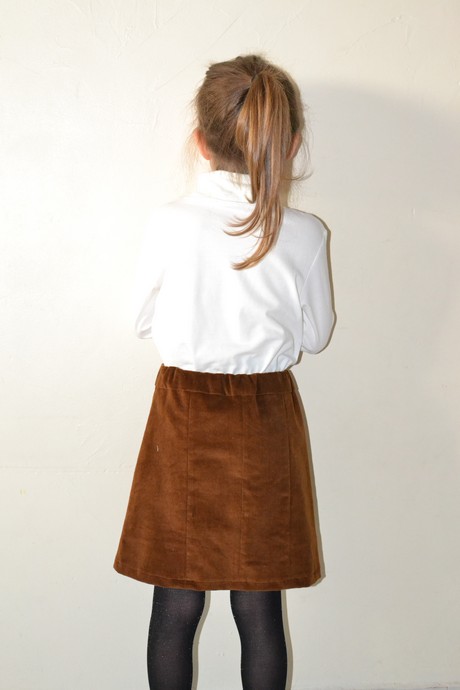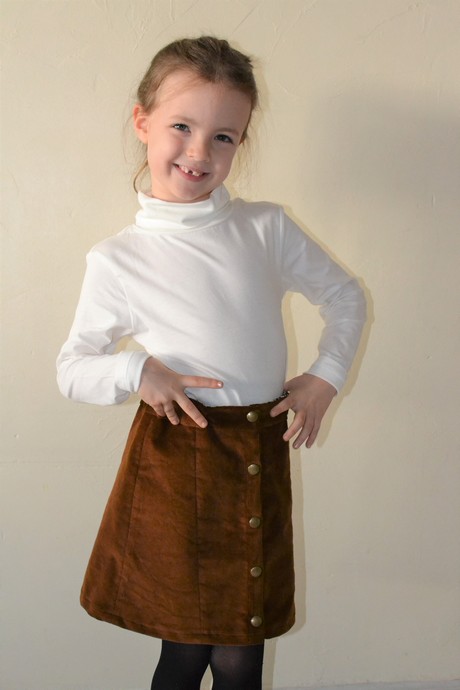 My skirt has 8 panels instead of 4, and it works just as well! Just do not forget to add seam allowances before cutting into the fabric. 😉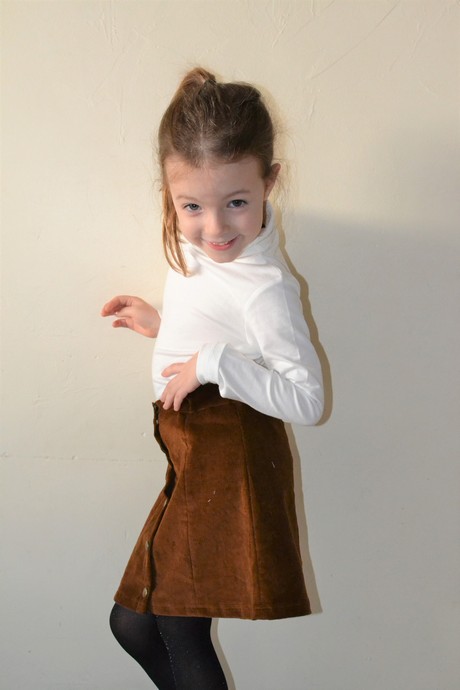 (This girl is a real sketch.: D)
I opted for the size 6 years, and as with my previous test at Ikatee, it's a little large, but it does not matter because the belt has an adjustable elastic!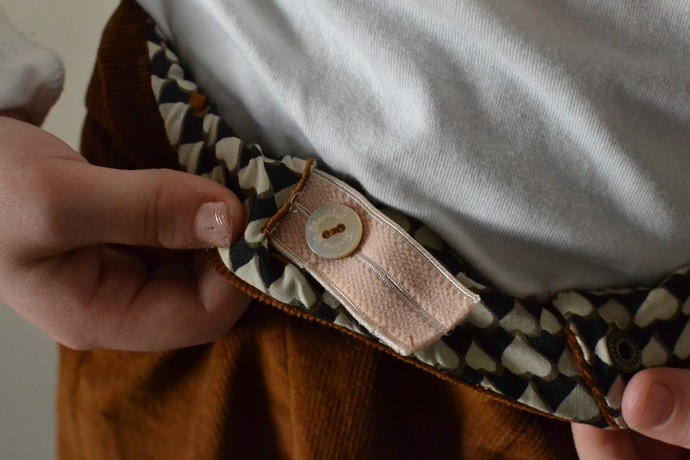 You know, I'm a fan of this detail in kids clothes, and I was thrilled to find this option here. And of course, my baby girl asked for a heart printed lining ! ❤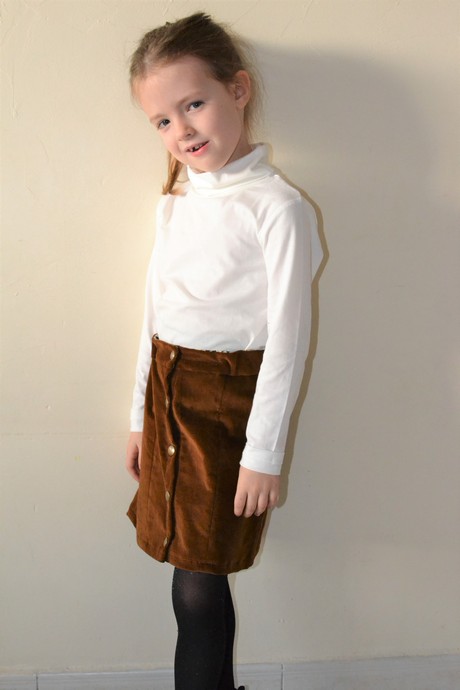 It is finished with Prym snaps, same as Rosari ones.

Conclusion : in truth I'm sad I didn't sew the same for me !!!! 😀 I LOVE her skirt! 😀 If my road crosses suedine or babycord one day, I know what I will have to do. ;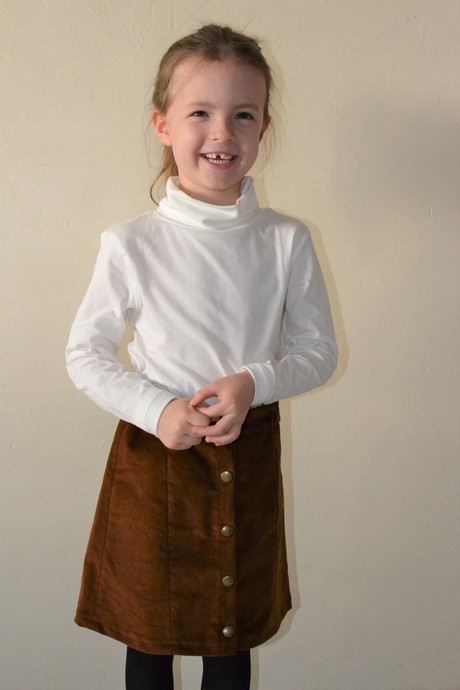 A beautiful end of day girls, take care of you! ❤