Woven dresses are fine, but let's be realistic: what I wear most often, and with the most pleasure, are still my knit dresses. Secret pajamas, as the American seamstresses would say! And if there was indeed a dress scheduled for this fall, at the very top of the list, it was indeed a long-sleeved Zephyr. ;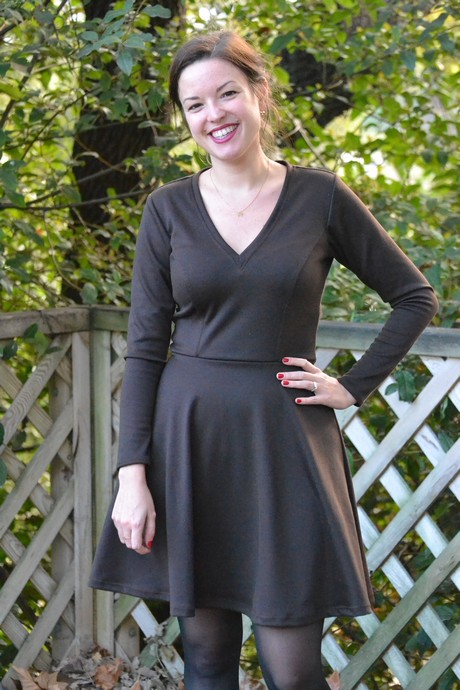 Yes, Zéphyr is perfect but Zéphyr has a small flaw: it does not include a version with sleeves included. It is drafted with plunging armholes : adding sleeve on it, without previous work on the bodice, could be risky. As one works with a knit fabric, the trick is possible, but in the visual the rendering will not be optimum.
Honestly, if I had not followed drafting classes for a year, I would not have asked myself the question and I would have opted for the last born of Pauline Alice, the Aldaia, which is a beautiful knit dress, similar style. But alas, I myself have a small flaw: I am madly in love with Zephyr décolleté. 😀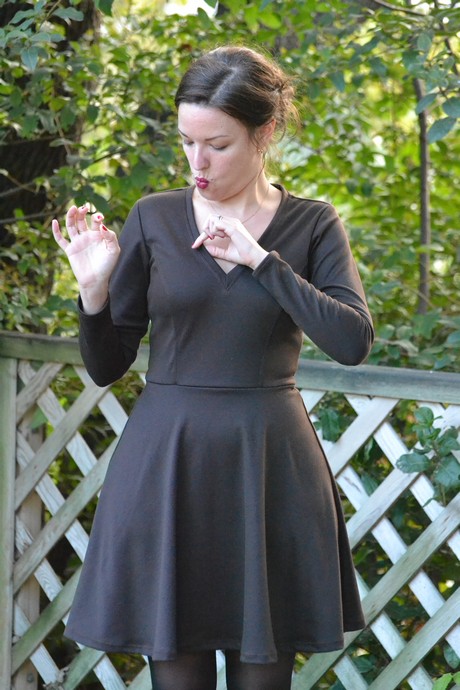 This V neck, sexy without touching, I find it perfect. I know that for some it's quite deep, but precisely, that's what I like. 😉 At 35 years old I finally understood that when you have assets, you have to take advantage of it. 😉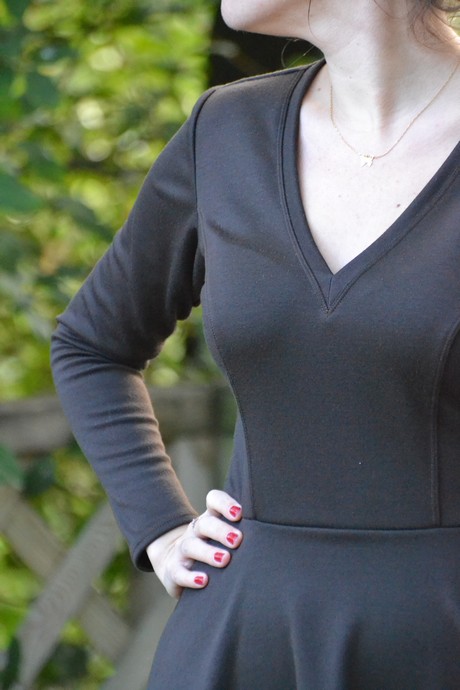 So I started a little work on the bodice. I enlarged the 4 pieces of the bodice, 2 cms, at the shoulders and armholes. So that you visualize the thing better, I took some pictures :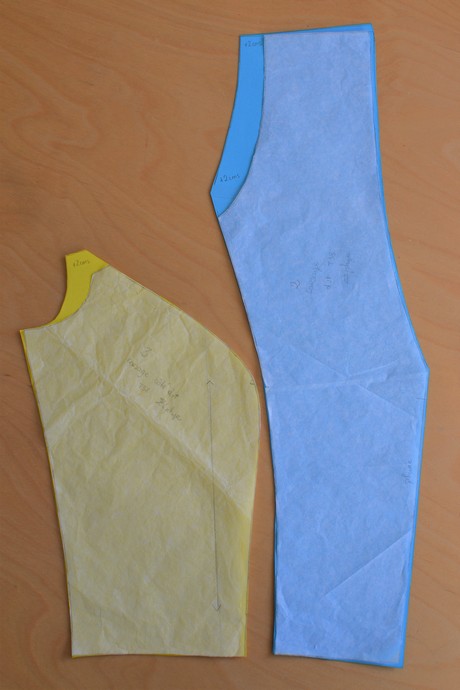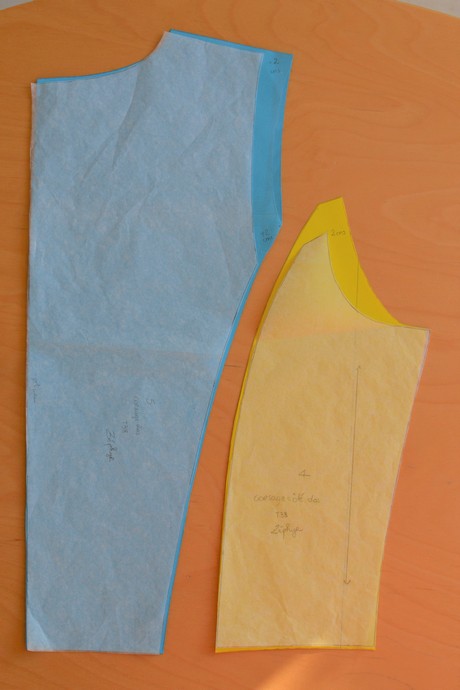 In tissue paper, you see my Zéphyr pieces in size 38, without sleeve. Below, on colored paper, my reworked version. Warning: I do not pretend that this modification is done according to the rules, I tweaked in my corner, without asking my teacher for help. Anyway, on me, it works!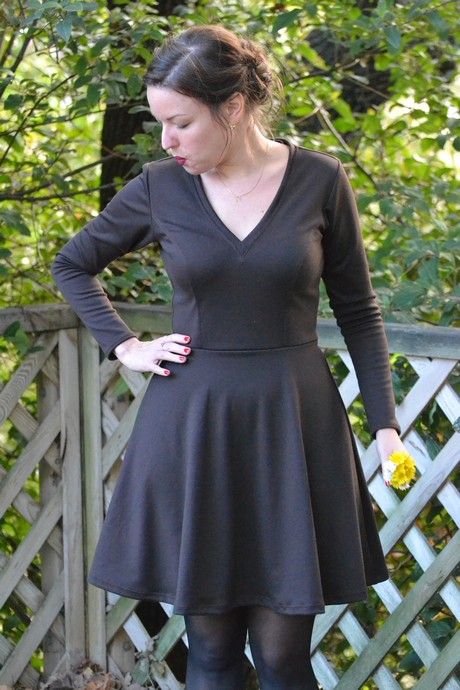 For the sleeves, I simply took my mix between Moneta for the sleeve head, and Wren for ease and length, and it works there too.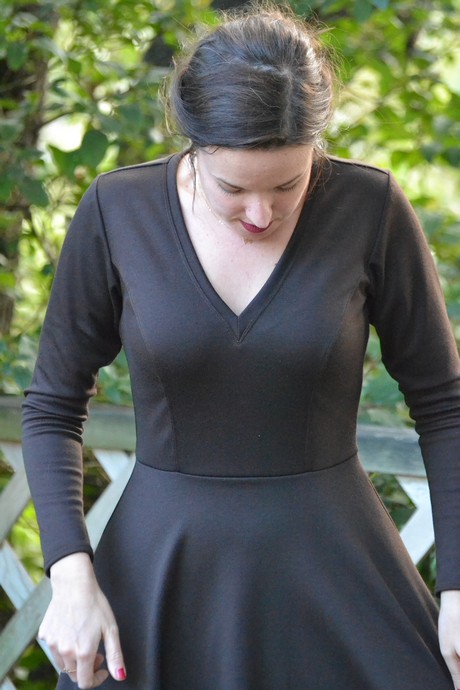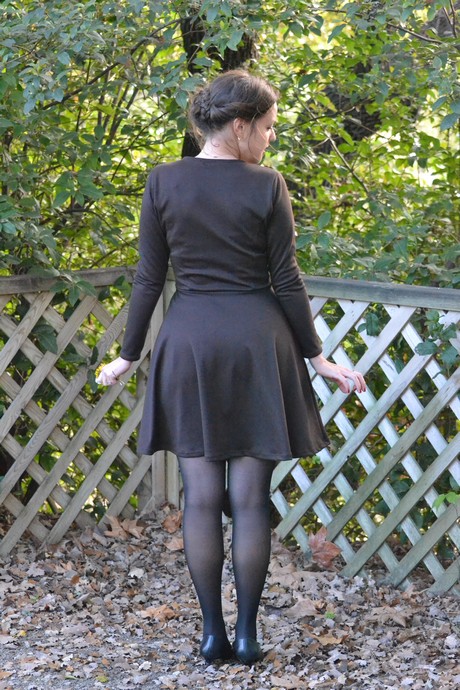 For the size chosen, always 38, but sewn with 7mms seam allowances. So rather a 38.5 at the final rendering.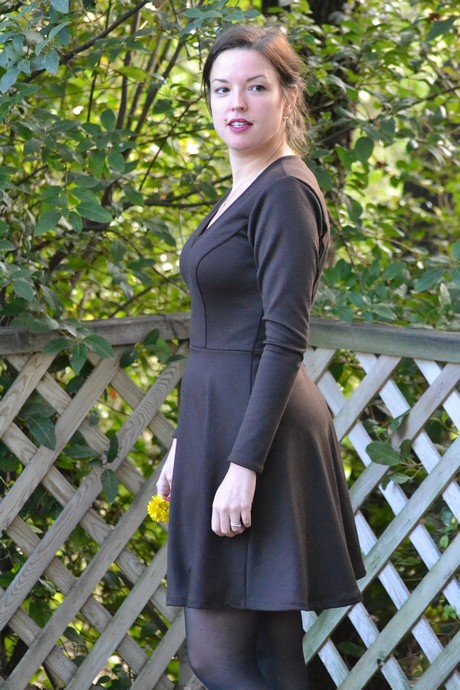 The fabric is a Punto di Roma knit found at the Plaine market. The coupon was over 3m and the seller gave it to me for nothing. I find two defects: one, the composition 100% synthetic makes one sweat a lot. And it has too much drape: it sticks quite a lot and makes the skater's skirt less in shape than I would have liked. Finally, I know that this dress will still be worn. (what's magic with knit fabrics: a moderately successful woven make, I know I won't wear it very often. The moderately successful knit make, I know it will save me regularly , some tired mornings.We can't fight against knit comfort :D)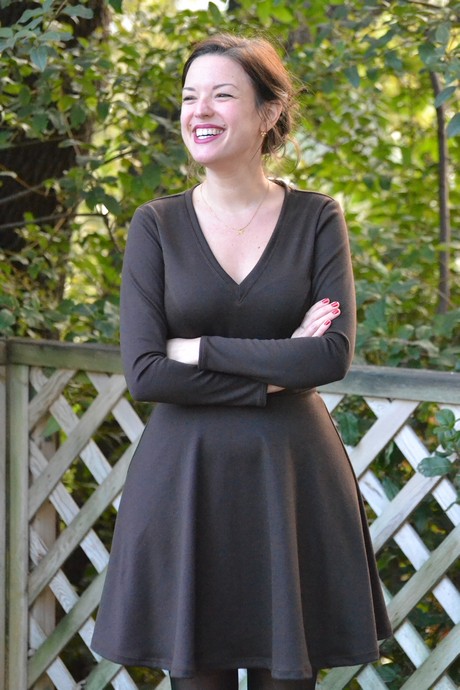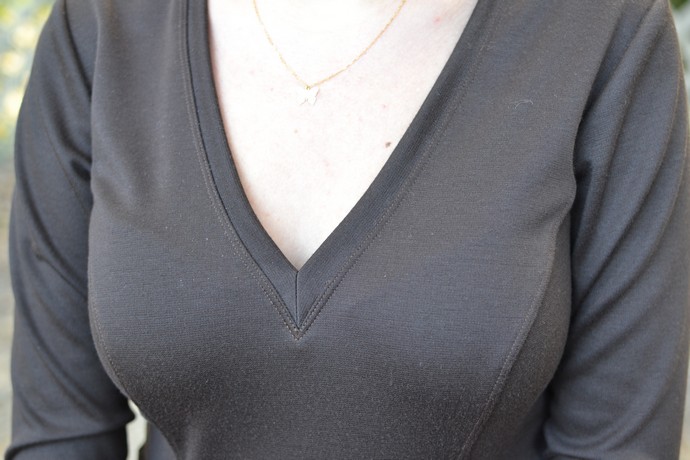 3rd V-neck, and this one passed by itself! 😉 There is no to say, exercising always pays.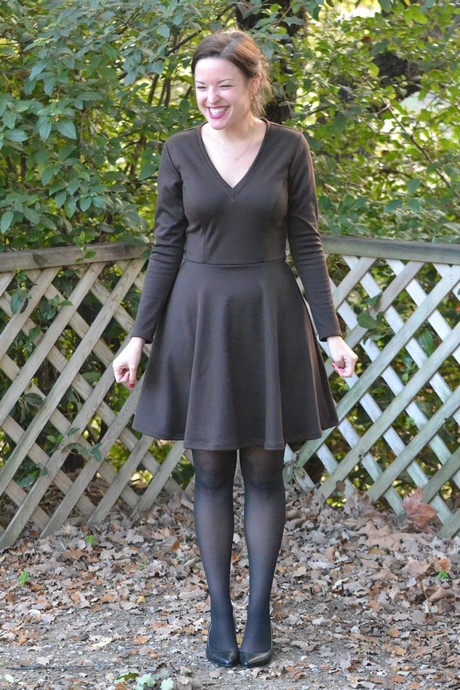 Conclusion : I'm really happy with the changes on the bodice, which will allow me to be able to redo Zephyr with sleeves, as soon as my road recross a beautiful cotton jersey, a little dense. You think that Santa Claus accepts this kind of orders ??? : D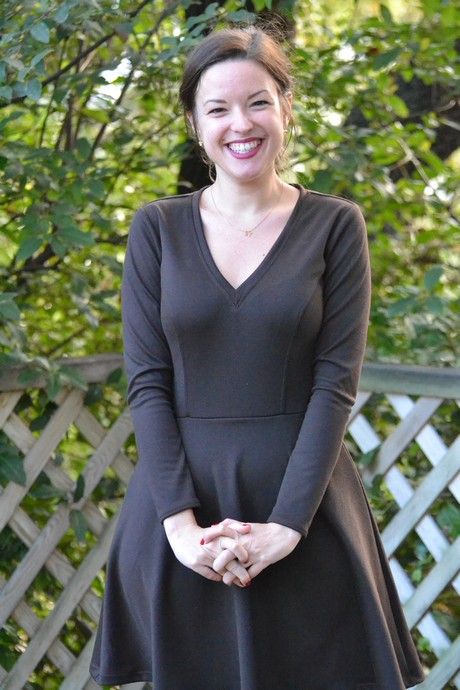 A beautiful weekend Ladies, and courage in the Christmas preparations ! 😉