There are sober fabrics, fabrics with psychedelic or floral print, plain fabrics, unclassifiable fabrics. And then there are magic fabrics. And that one is one of them. 😉

Our meeting took place during a sale in Agnès B. During these events, the saleswomen replenish regularly the stock of new rolls: I always go back once or twice, watching for opportunities. It is therefore a little by chance, with my baby girl, that I fell on this black velvet, dotted with touches of gilded lurex. I made a small video for you to see its rendering.
I won't tell you the hysteria with Juliette : we were jumping everywhere, screaming "OH MY GOD IT'S SHINING !!!" "MOM WE TAKE SOME RIGHT ?!?!" And others "THAT'S BEAUTIFUL!", all under the amused look of the saleswoman, who doubtless wondered if we had our whole head. I believe that a crush for a fabric can only be understood between seamstresses. : D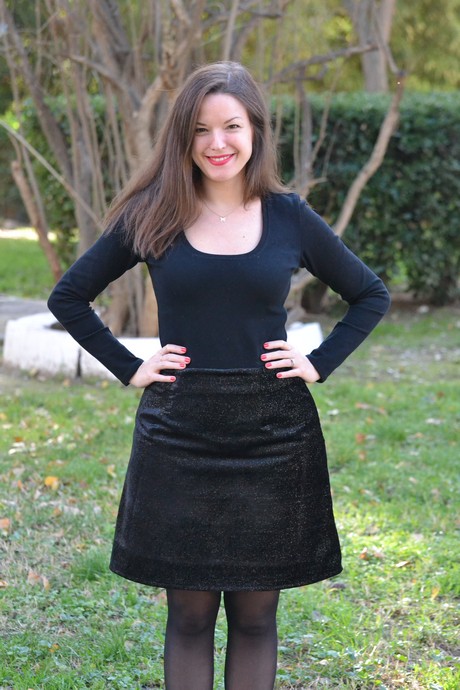 I immediately saw a Christmas skirt: I didn't imagine a dress, probably doubtful on a total look. And with the idea that such a piece would be more easily portable everyday thereafter.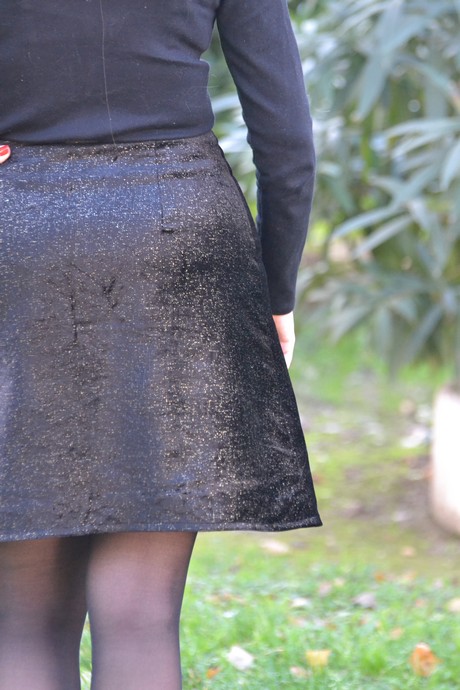 But Christmas approaching, I was totally drying on the type of skirt to associate. I wanted something simple to put the fabric in the spotlight. High waist, flared enough, why not a A-line shape? But no pattern kicked me.
I bring the fabric to my teacher to ask her opinion. This is our last class before the Christmas holidays. She thinks like me that a refined line would be more adapted to it. And while I was thinking about a pattern, her answer rang out: "You will take a piece of kraft paper, your criterium and you will trace it by yourself!"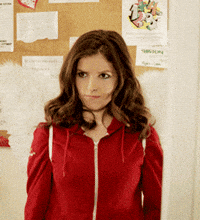 The opportunity was too good to trace my skirt block at last: turning it into an A-line skirt was very easy. A front, a back, darts, all ended by an invisible zipper: ok chick, let's sew this !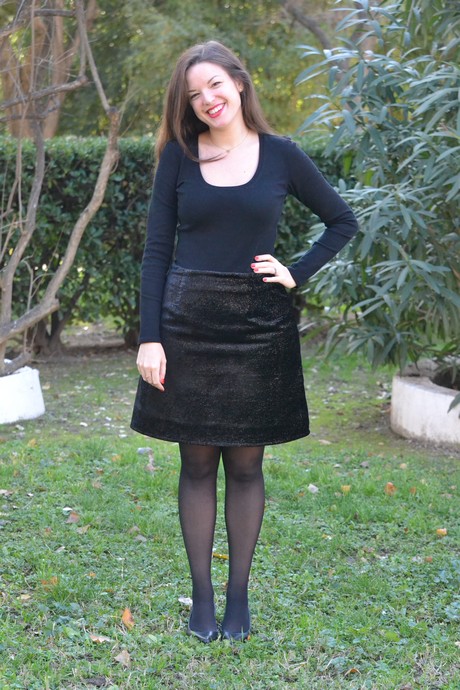 The whole thing was so easy that it allowed me to polish my finishes up : the skirt is fully lined, with a satin lining from Rascol:

The hem of the skirt is finished by satin bias.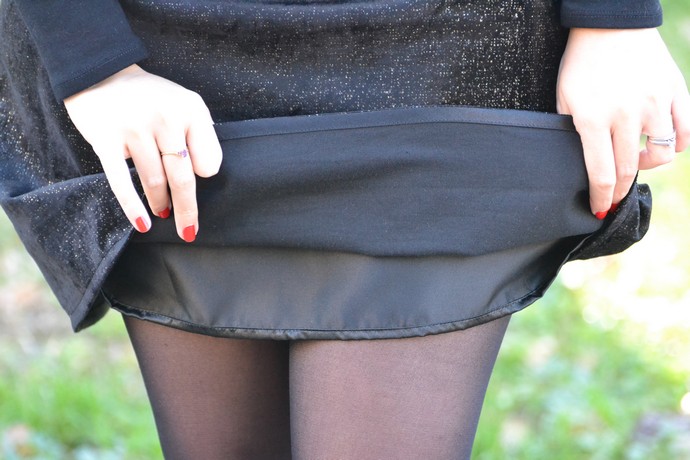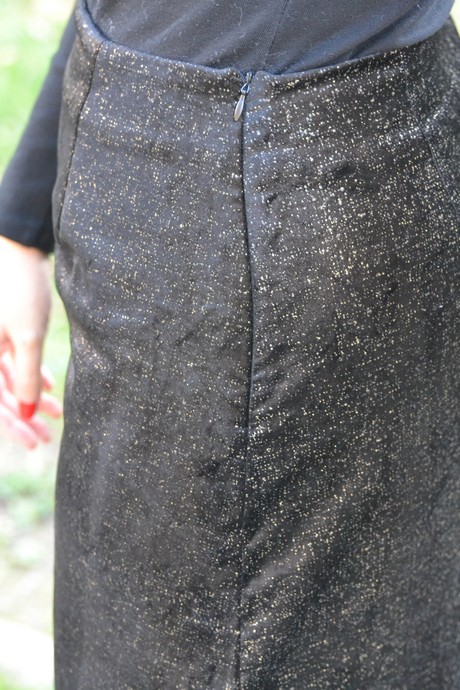 By tracing the pattern of the back skirt, I was a little afraid of the result on my pronounced curve: I thought maybe I would have to add a seam on the middle back. My teacher reassured me by guaranteeing that it would not be necessary. And she was right: the back of the skirt is what I prefer!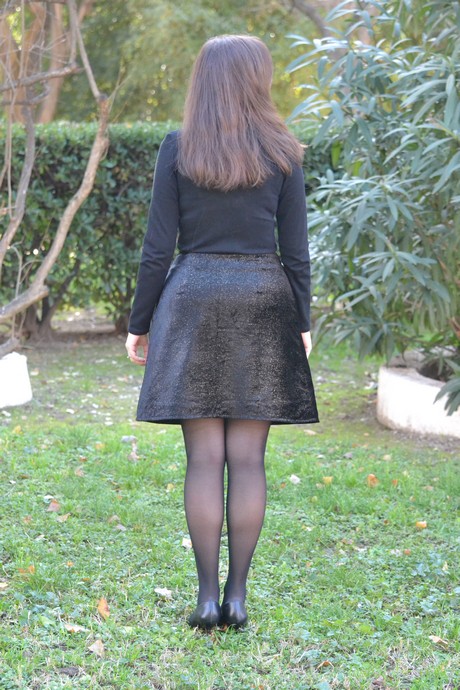 (If I had been told one day that I would like my butt … thank you Kardashian family anyway!: D)
WELL, the velvet didn't contain the slightest elasticity, the self drafted pattern was still the safest option: we get a really comfortable, well-fitted skirt on my shapes.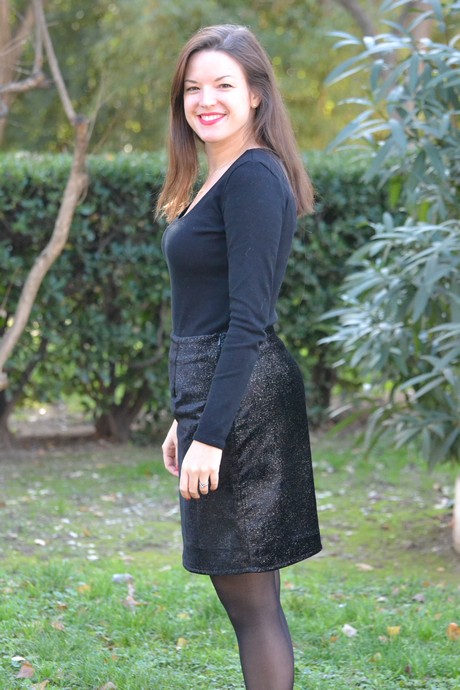 Unique small flat because it's necessary to find one: I opted for my usual length, 50cms, and in the end it would not have suffered from being a little bit shorter. We will say that I did not want to bug Mr. Papillon at the approach of the holidays. : D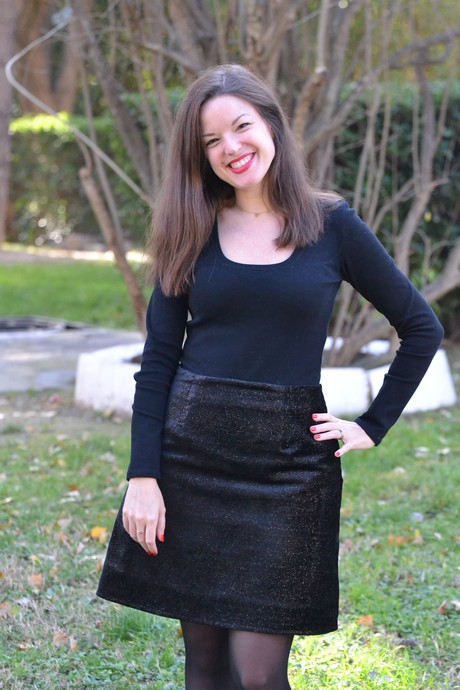 Conclusion : for a first try from my skirt block, I'm rather pleased with the result. The glittery velvet is festive what it takes, and I'll be able to wear it with pleasure throughout the year. I'm particularly proud of the finishes on this skirt: there are few pieces of which I am 100% satisfied, and this one is part of them !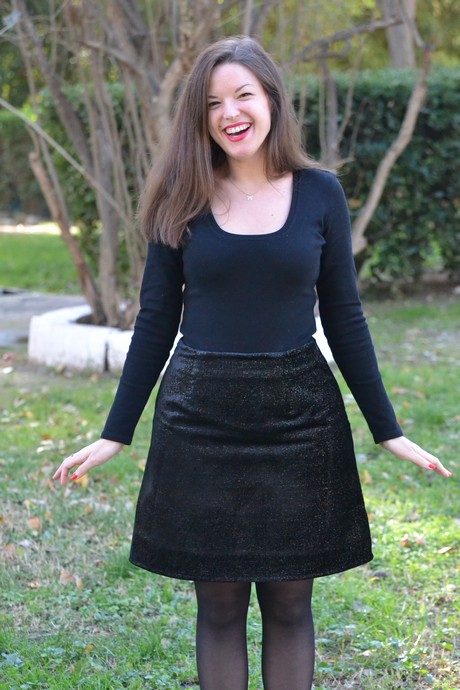 I wish you beautiful holidays, and be careful on the road for New Year's Eve. 😉