Hello everyone !!! Everybody's fine, you survived on the holidays? Ready to start a new year ? 😉 Hop hop, we don't lose the good habits here, and we start the year with some scraptastic sewing !
Let's go back chronologically: no profit of the Ponte di Roma of my Zéphyr dress . I have more than 1m left, and if initially I planned to make a Nettie, I changed my mind after having worn it several times. For now, I have stored it, maybe it will serve me one day, for a toile or a costume. Same for the floral scuba : I have more or less 80cms left but I don't know what to do there either. It is stored waiting for inspiration. So we arrive at the Agnes B black knit fabric which I counted to make profitable to the least crumb.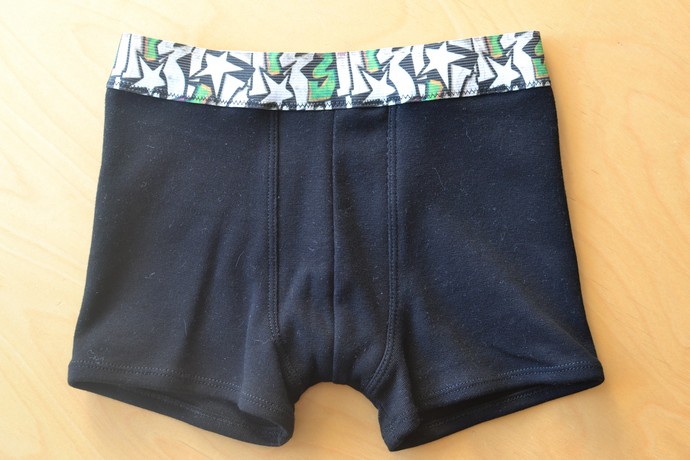 I saw a trunk, but not enough fabric to spoil my man. So it was for my elder that I brought out the Jalie 3242 pattern, with all its multiple options. Here you see the trunk, size J (6 years). I scrupulously followed the table of measurements and it fits my son like a glove !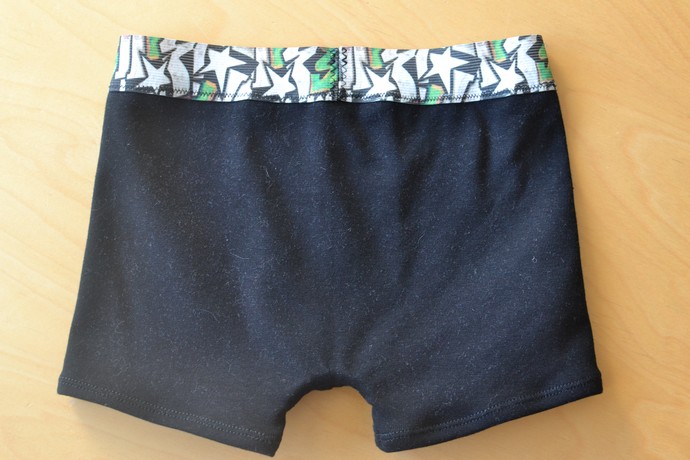 I loved sewing it: the realization is very playful, and totally different from panties. The pouch being fully lined, the inside is super neat. And Tom is very proud to wear "a trunk like Daddy"!❤
And as I still had some scraps left, I was able to get a pair of panties!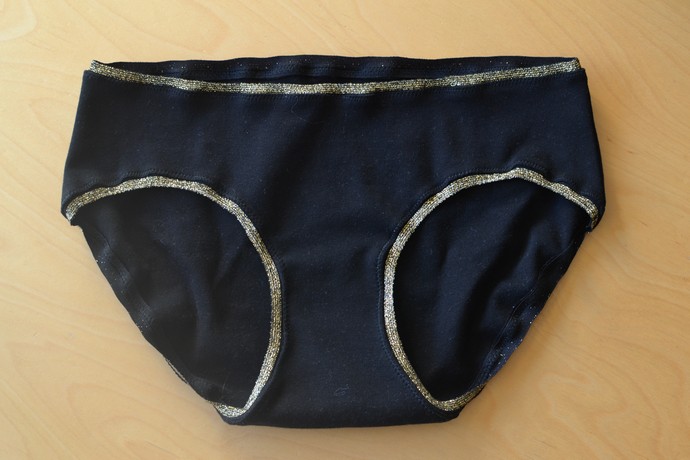 Always the same Jalie pattern, always the low waist option, size T to the waist, drafted to the X to the hips: and the fit is impeccable. This time I opted for a gold elastic, on the advice of Juliette. This last as the trunk elastic come from Mamzelle Fourmi.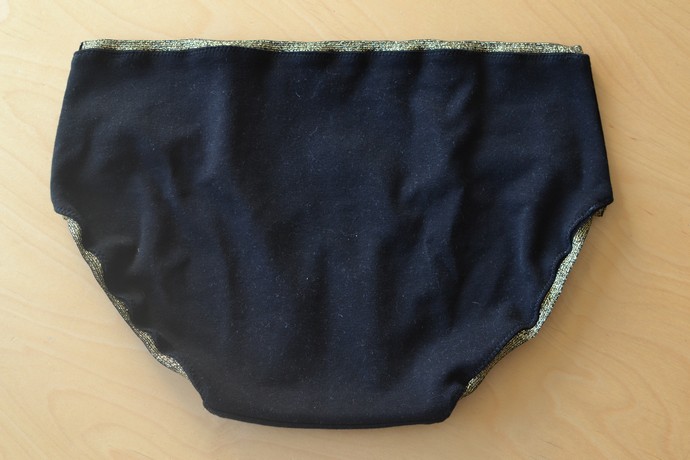 Definitely, I feel that a great story begins between this pattern and me. 😉
Let's skip to the golden velvet?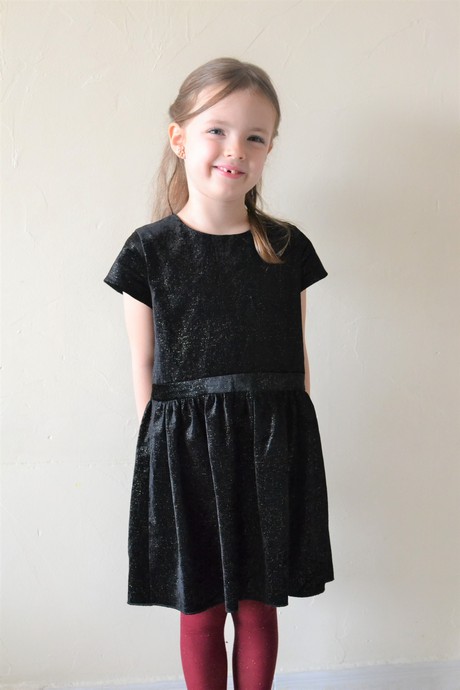 Believe me, this dress has a damn story. I really tought Juliette would never be able to wear it.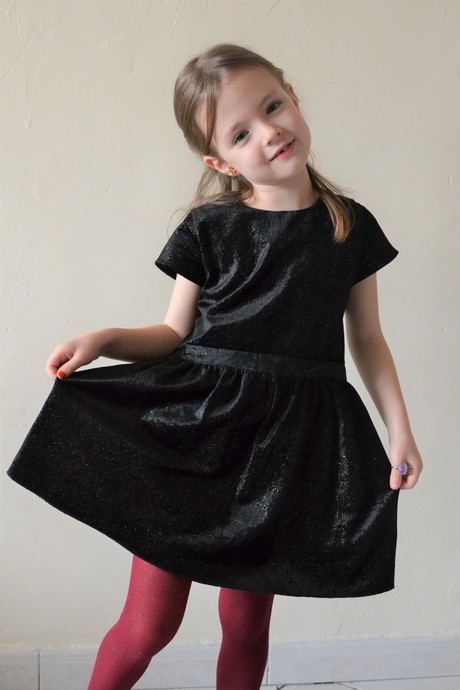 When I cut my skirt, I realized that I've got some fabric left on my layplan : too much for a skirt, but not enough for a dress. I had promised my baby girl to sew a new Tinny from Straight Grain. Then, by reducing the length of the sleeves, by reducing the height of the skirts, I managed to cut all my pieces. I breathed, but I didn't know that the worst was waiting for me.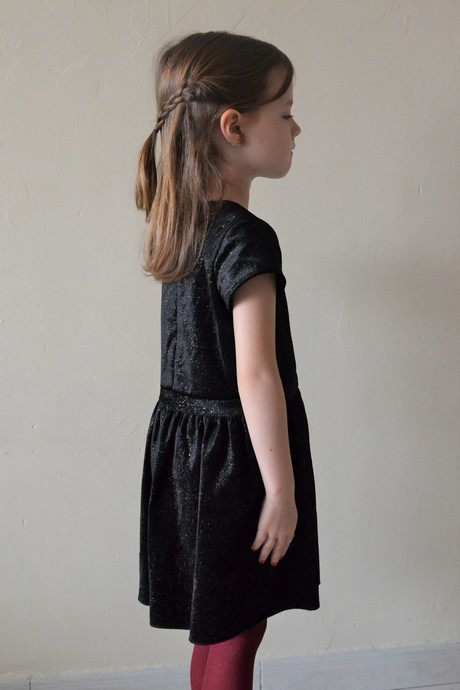 We are Saturday, December 24, and I promised my Baby Girl she would have her dress for Christmas Eve. I think a day will be enough to fully sew it: I get a move on, sew the bodice, sleeves, the skirt panels, gather it, and when finishing the waist seam … the disaster. The obsession fear of any seamstress. The stupidity we have all done at the least once: the too greedy overlocker knife.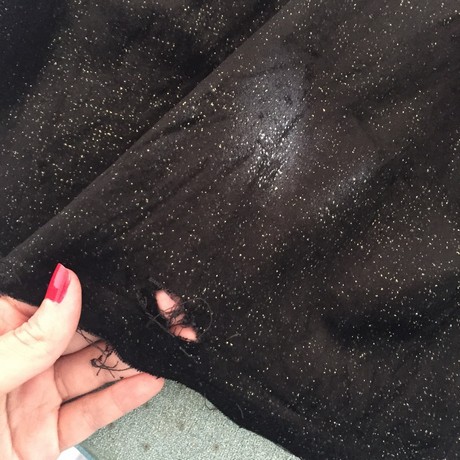 The bodice ends up with a huge hole, 3cms above the waist. It is 15h30, we are expected for 19h. I want to throw everything in the trash and cry with rage.
And then, between two tears, I go to see my baby girl napping. I imagine announcing to her that her dress will never see the light, because Mom made a big mistake. The idea itself was inconceivable to me: she loved this fabric so much! So I dried my tears, picked up the little scraps I had left, and quickly cut 3 pieces to create a belt, which would lengthen the corsage of the lost centimeters. I worked flat out, forgetting to lunch, contented myself with approximate finishes, but no matter, Juliette could celebrate Christmas in her dress. ❤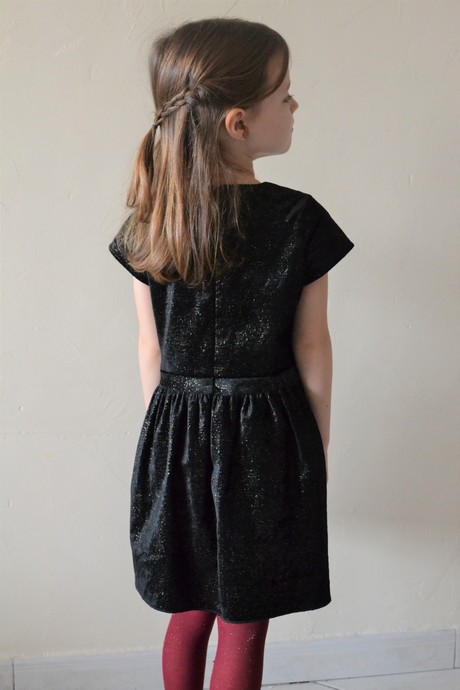 When taking measurements, I would have had to cut her the 2 years size : Juliette is really skinny. I opted for the 5 years size, and it's quite large at the bodice. But as in the end the dress is rather short, the whole balances rather well. Besides not to lose a millimeter (and incidentally not to celebrate Christmas in pajamas: D) I opted for a rolled hem.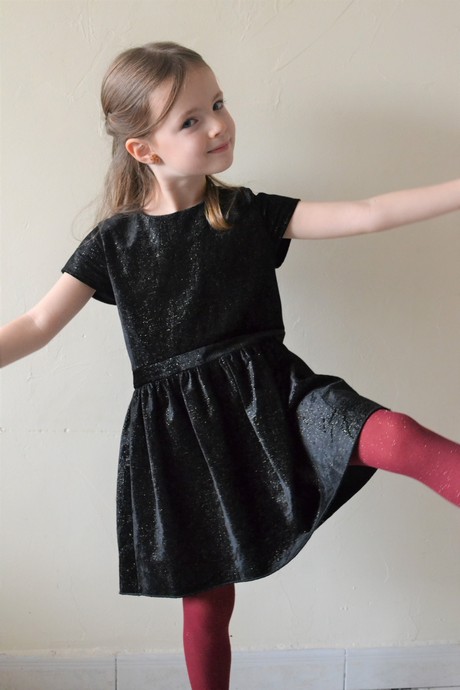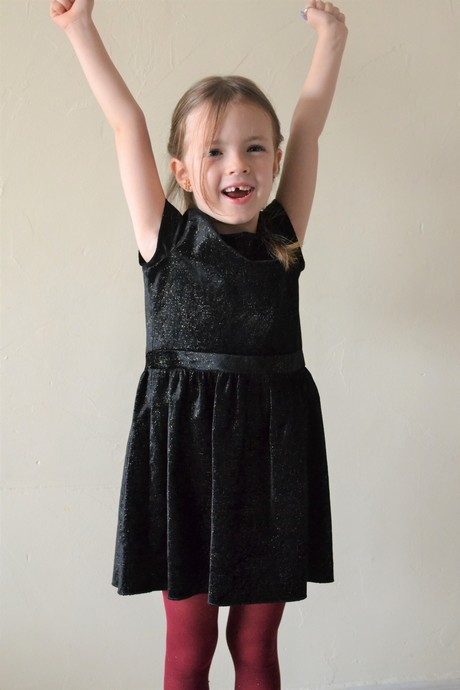 Short but still totally wearable ! And apparently adapted to stupid tricks. 😉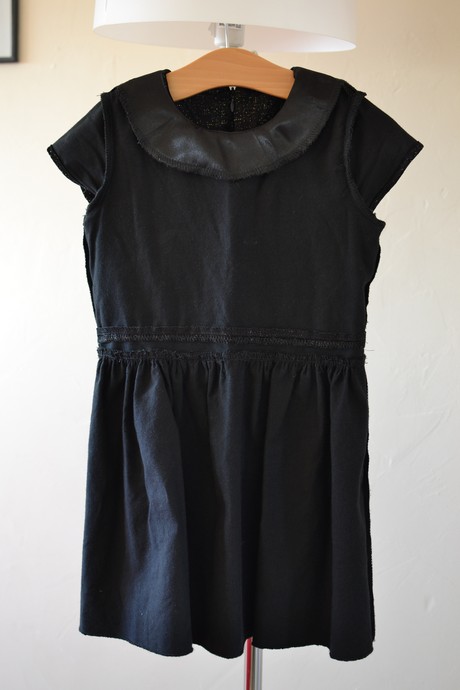 Here you see the dress on the inside : normally the bodice is fully lined. But I didn't have enough of my black lining from Rascol: I then replaced the lining with a collar facing and it works just as well. The dress is closed with an invisible zipper.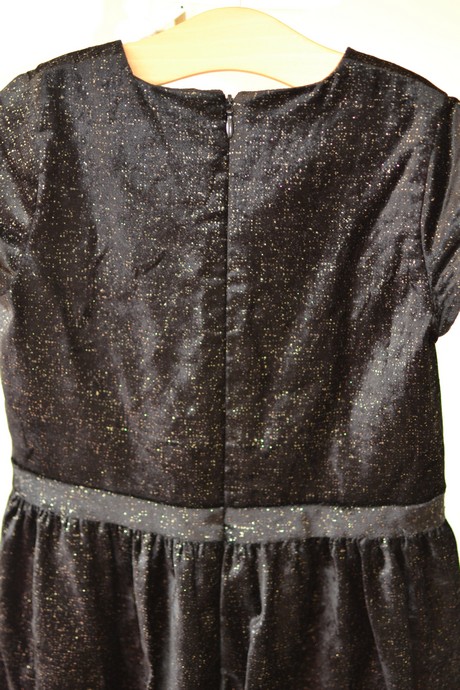 Verdict: I had already found the Tinny dress very large during my first try, it's still the case today, although the pattern was completely reviewed some time ago by its creator. For the next I think I will try a quick toile of the bodice to get a more fitted bodice. Anyway, Juliette loves it, and I'm glad I didn't give up in the face of adversity. 😉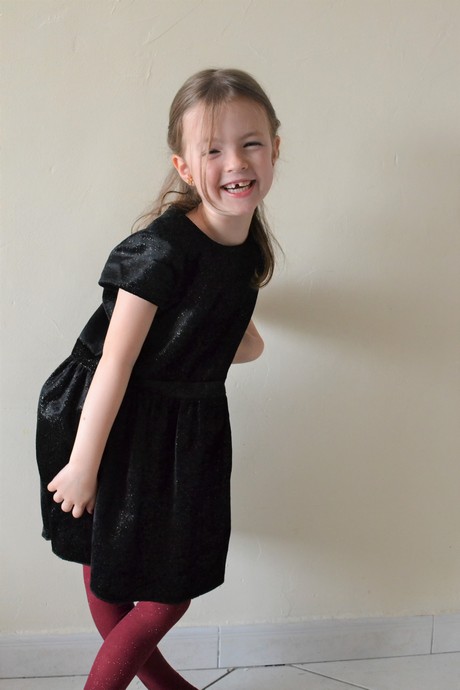 I take advantage of this awesome and cute picture of Juliette to wish you a very happy new year : let it be happy, joyful, full of love, humor and creativity too! I wish you nailed challenges, sewings that look like you and in which you feel beautiful, neat finishes, and "oh this garment ? Yes, I made it!" ❤❤❤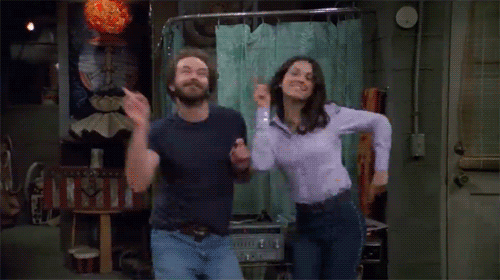 Thank you again for your support, your advice, your comments and all your kindness! With love, and take care of yourself. ❤