The new Deer and Doe collection being released today, I can reveal my "test" versions of Goji and Luzerne (I have not tested Hoya). Let's start today with Luzerne, the trench coat?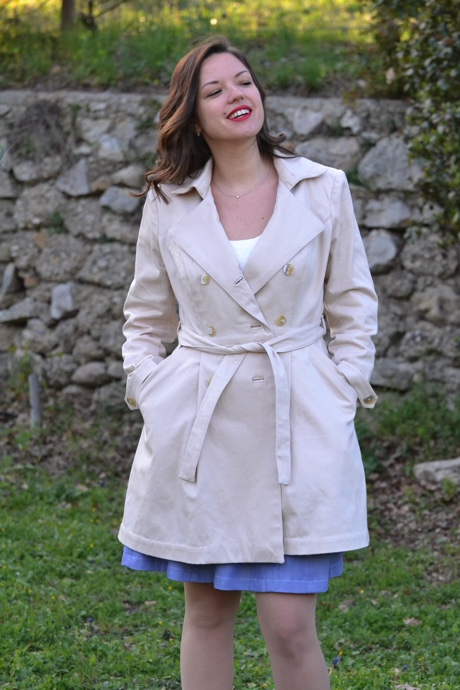 It would have been necessary to film me when I discovered its technical drawing: I started to jump everywhere, taking me immediately voluntary for testing it. It must be said that my current trench coat, bought at Somewhere years ago, was seriously getting tattered. Having worn it every spring and autumn for a good ten years, it was wise to sew a new one. Yes but lazy. And then I had never found the pattern who would motivate me. Until Luzerne.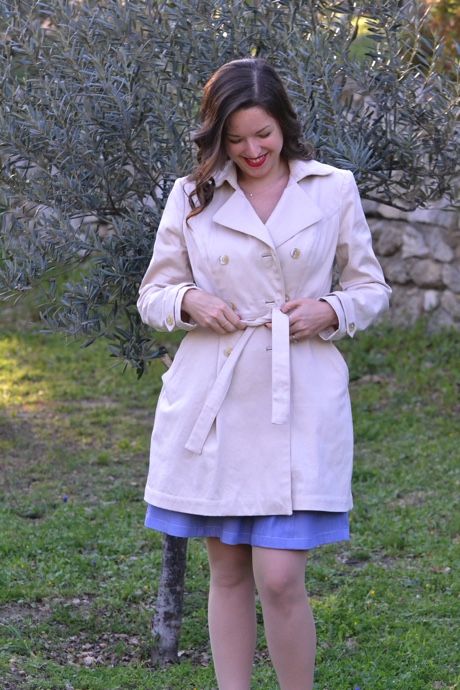 Fitted on the bodice, flared enough for remaining flattering, with superb technical details: I would not have drawn it otherwise in my dreams.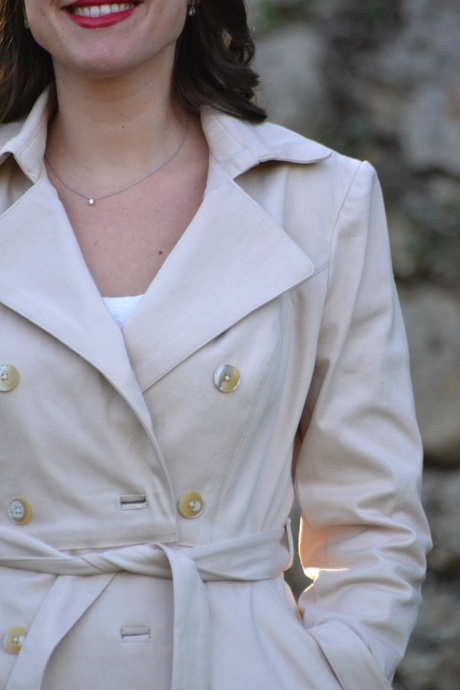 But Luzerne, like every beautiful piece, timeless and sophisticated, will ask you patience and rigor. But honestly, it's well worth the hours of work: in addition to learning many techniques, you will get a piece that will never go out of fashion, and that will have very neat finishes.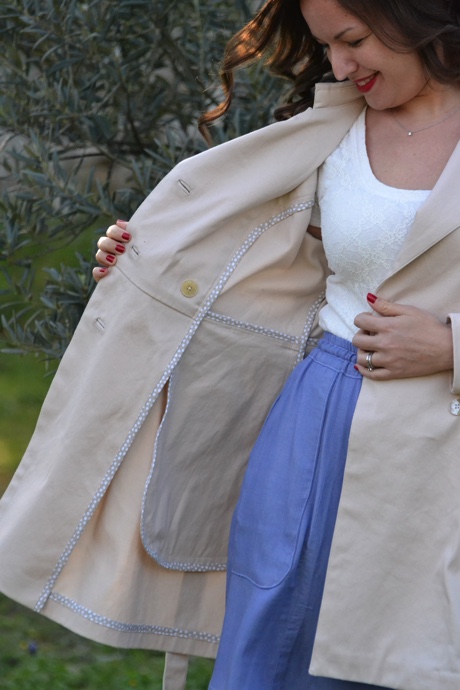 Luzerne is not lined, but all the seams are finished with bias. The buttonholes are bound: it was the first time for me, and even if these are perfectible, I am still satisfied with the result.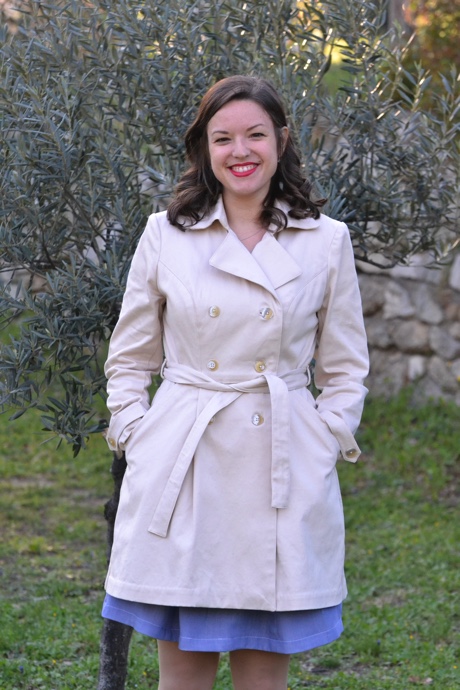 Here you see the trench totally closed. Regarding the size, I went on a 38 at the top of the bodice, 38.5 on the waist, and finish on a 40 to the hips. And the fit is perfect.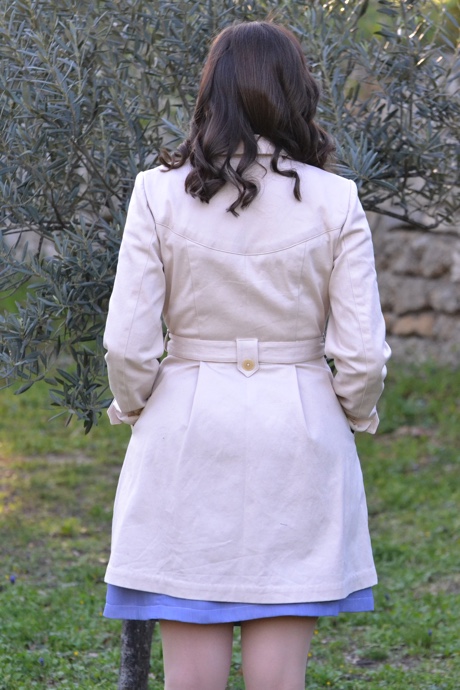 Look at me this back. No, but seriously. Isn't it great ?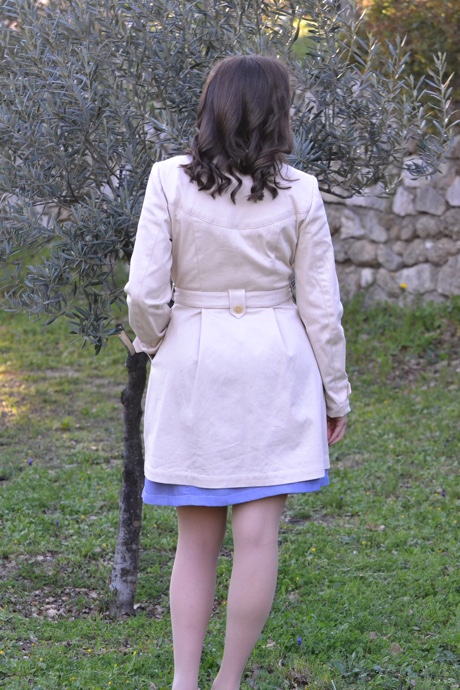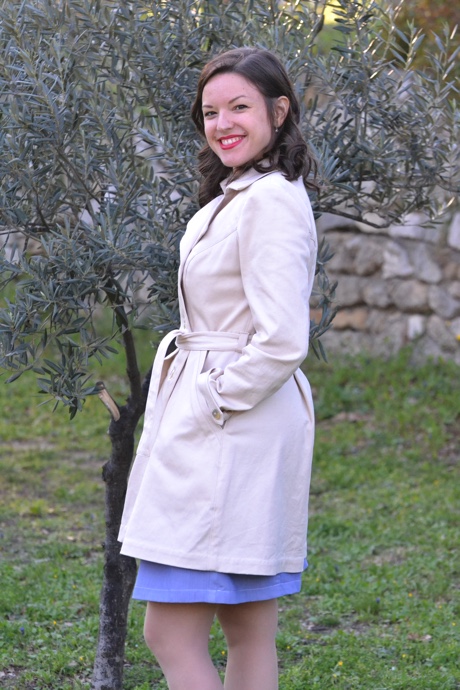 Wanting a version that goes with all my wardrobe, I opted for a beige gabardine. The only one I could find quickly contained a little spandex, that did not facilitate sewing. Be careful when you buy your fabric, that it does not contain it, because it's not necessary.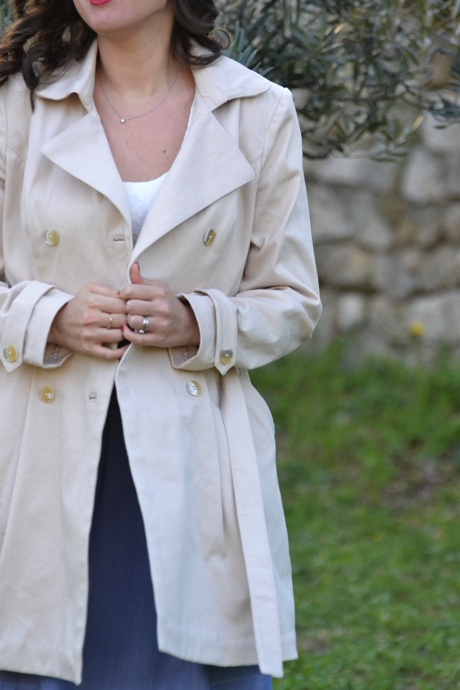 The bias, like the gabardine, comes from la Maison d'Ursule. The buttons from la Droguerie.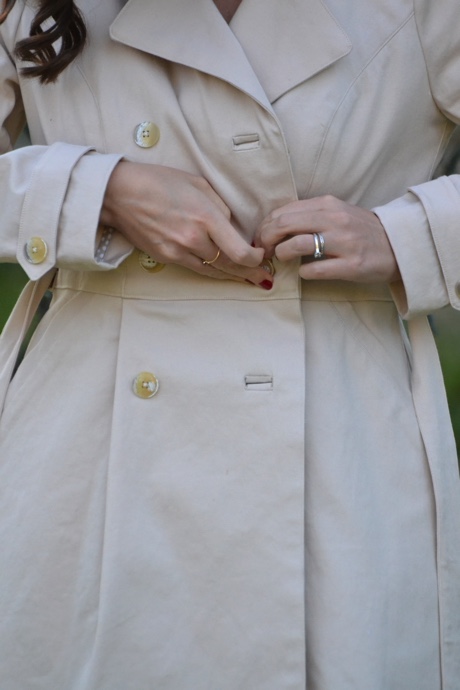 Some details: diagonal welt pockets, and the two pieces sleeves…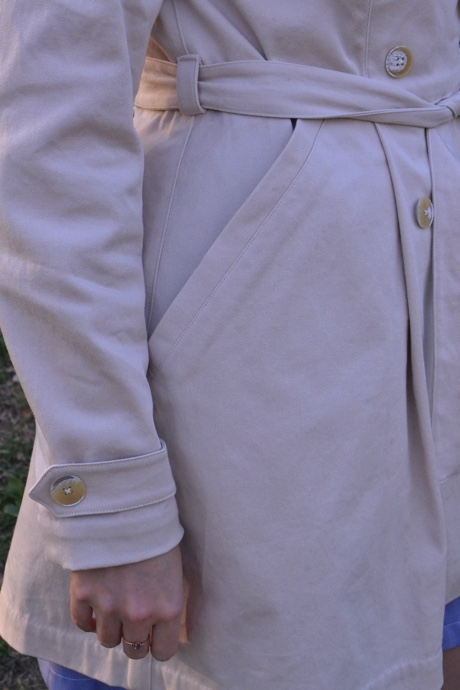 …and the back button.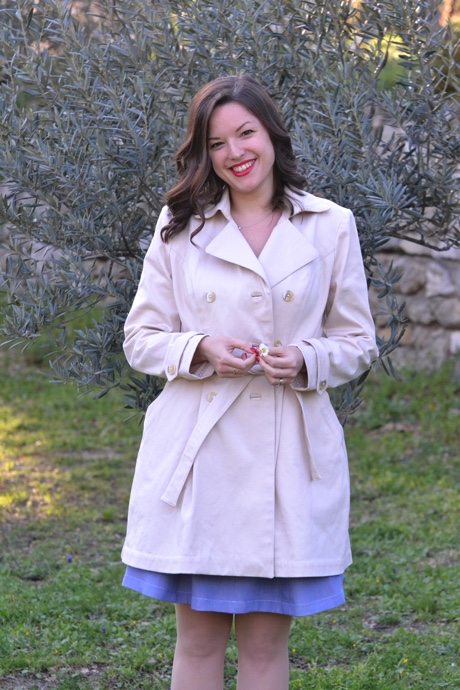 … and there how I know that I will wear it: not buttoned, but closed fitting with the belt on my little dresses. ) (And at the same time I don't know why I use the future in this sentence, because I wear it everyday like that, since the warmer temperatures) (except because of my sprain I'm wearing sneakers and a splint and the style is not that glamour) (but I'm always wearing my dresses, which makes my physio laugh a lot.: D)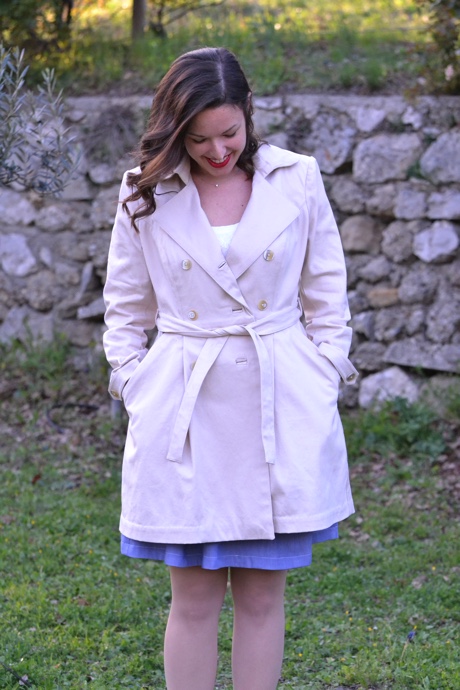 Conclusion : Luzerne is undoubtedly my favorite pattern of this collection. It's the trench I was waiting for, the one that sublimes and harmonizes well with my little dresses. Ultra feminine, flattering, modern and stylish. It's a pattern who taught me a lot and who offers me a trench that has nothing to envy to the RTW ones. Congratulations to Eléonore and Camille for the styling and drafting on this pattern who will be very successful.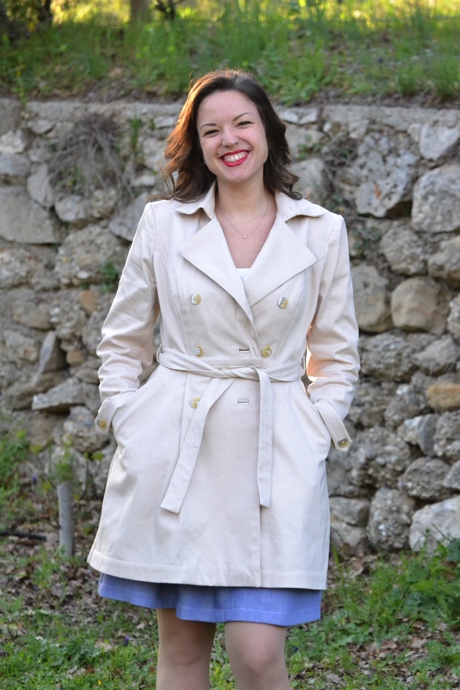 We meet tomorrow with Goji? And in the meantime, take good care of yourself. ❤