You know, I like to sew for my kiddos. And what I like even more is sewing their carnival costumes. Every year, it's a pleasure for me to plan it with them, listen to their desires, choose a pattern, fabrics. I feel like a good fairy who will fulfill their wishes. And what a joy to see their eyes shine!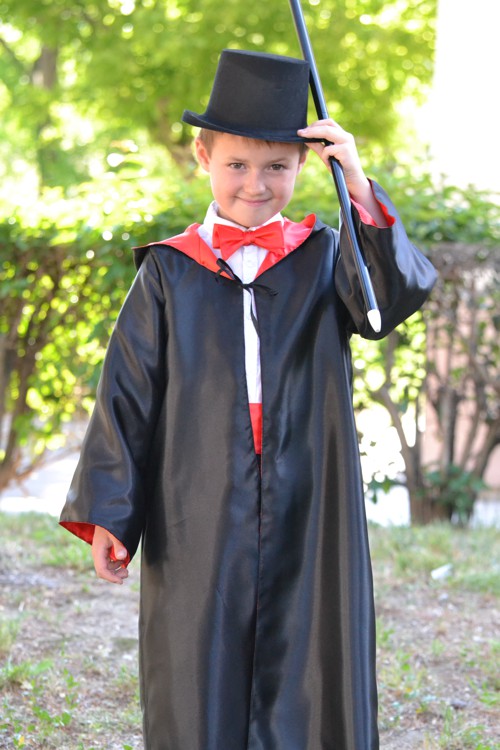 This year, Tom wanted to disguise himself as a magician. We took the time to brainstorm the idea: via Pinterest, Google, we researched, refined the costume he wanted, until he made this sketch, on a silhouette I Had pre-drawn.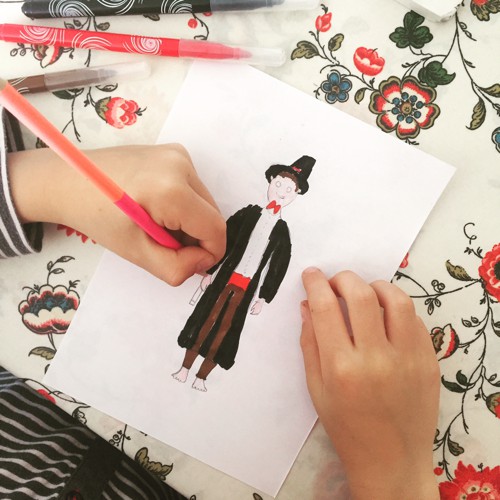 He wanted a long jacket, lined with red, a belt and a bow tie.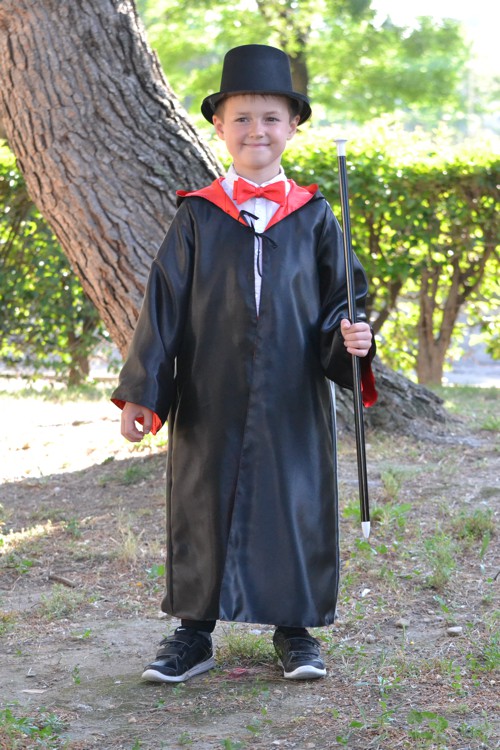 A few weeks ago, Sandrine, a friend in my pattern drafting lesson, offered me the January Burda edition, which she had bought in duplicate. And as there is no chance, inside hid an ideal pattern to stick to Tom's sketch !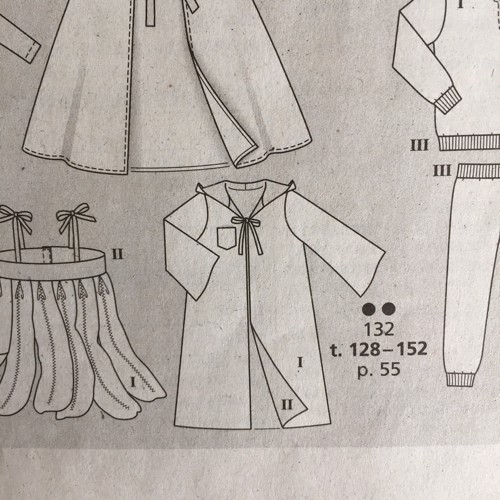 At the beginning, this pattern (132 of the Burda of January 2017) was presented for a Harry Potter costume, but by removing the badge and playing on colors, it can very well also act as an average magician's coat!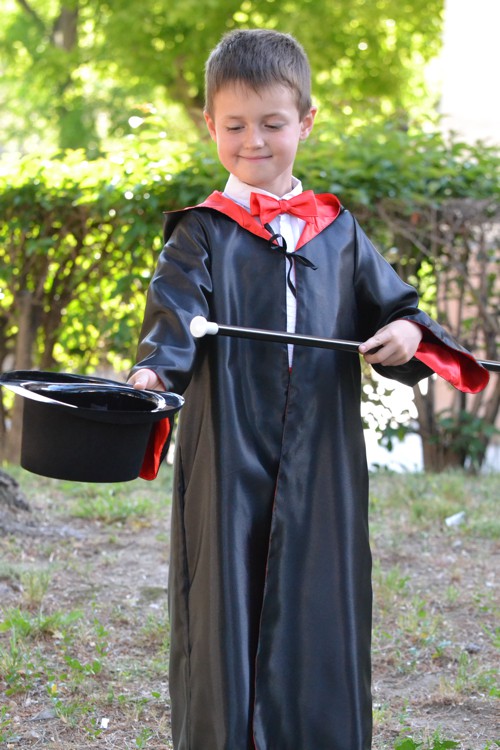 I went to Bensimon, a wholesaler of Marseille (26 Rue Francis de Pressensé, 13001) where I found this polyester satin, at 2 € the m. So certainly it's a fabric that frays a lot, which was also not easy to sew, but for a costume is ample enough. And since it is very fluid and very shiny, the rendering on the magician's coat is perfect.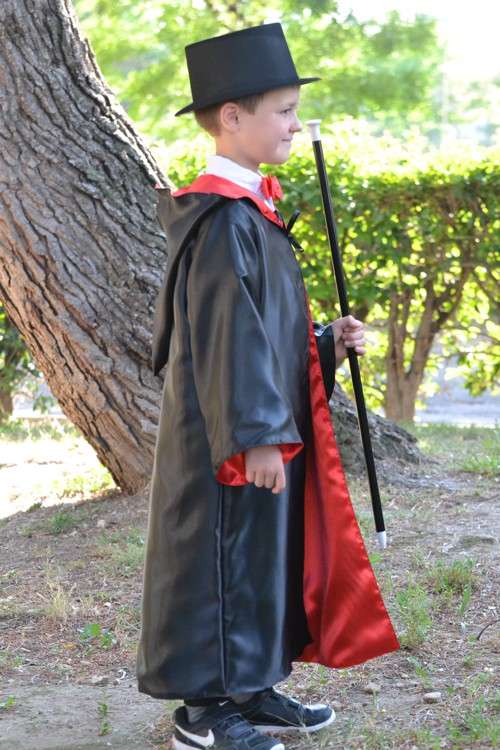 The pattern only starting at 128cms, and my boy measuring 122cms, I simply did not add seam allowances and reduced the length of the coat by 4.5cms, and the result is rather successful.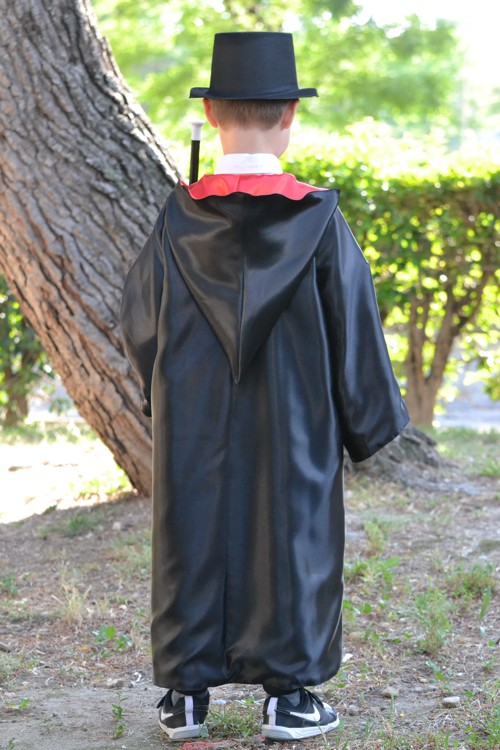 The only downside you can see in this photo is the edge of the hood: by topstitching the entire length of the coat, I had to stretch the fabric (which is not crazy) by sewing, and This slightly relaxed the seam. But, for a carnival costume, I will content myself with these finishes.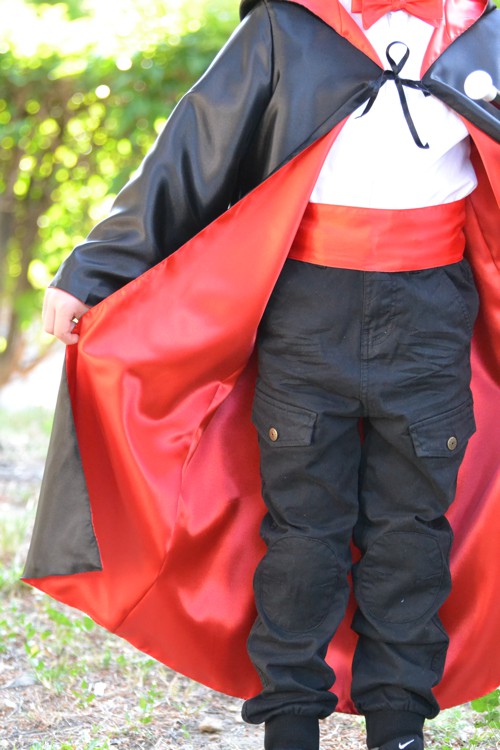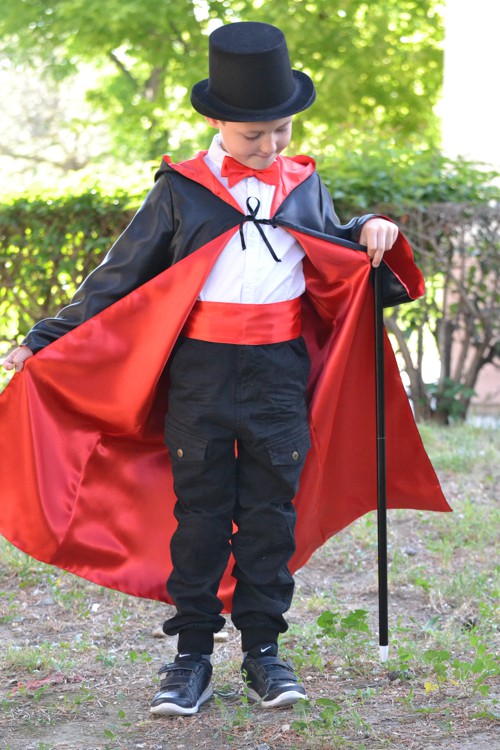 And the little plus of this pattern is that the coat is completely reversible! Depending on the mood of the little magician, he can wear it black version or red version. 😉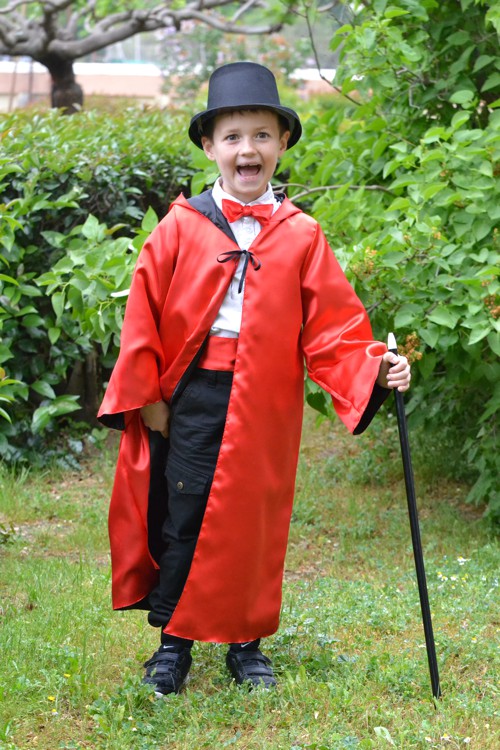 To accompany the coat, I quickly sewed a little bow tie…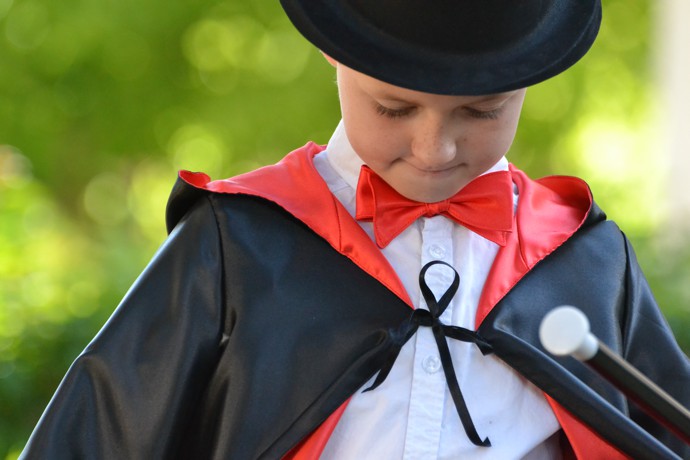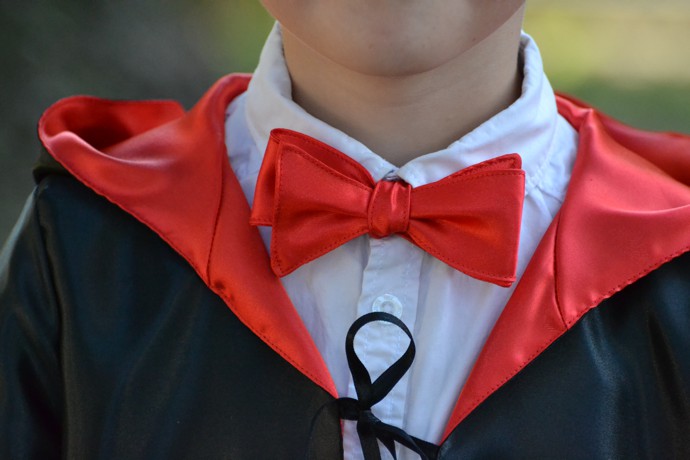 … and a belt, closed in the back by a velcro.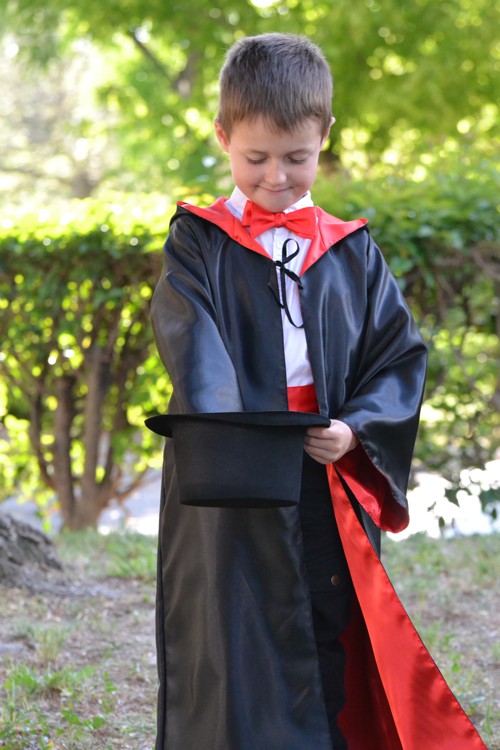 "Hey, in your hat, couldn't you find me some silk liberty from Stragier ???"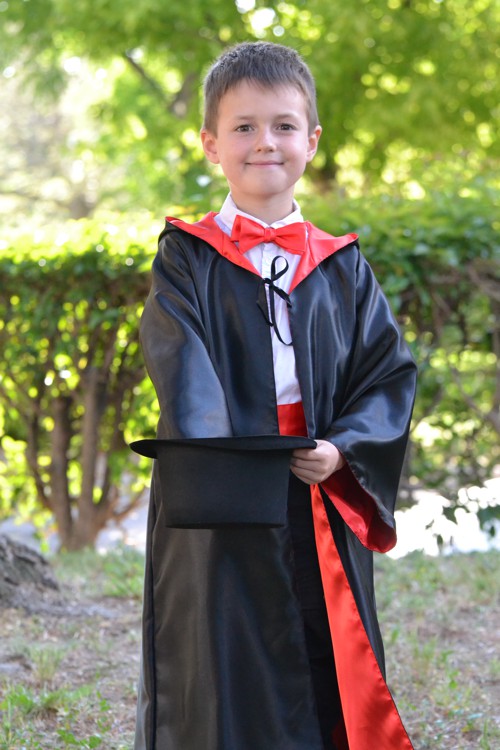 "Oh it's okay, if we can't laugh anymore …":D 😀 😀
Verdict: I don't know if one day the pride of a finished sewing fades. If one day you become jaded. But even today, when I get to shine my son's eyes with some fabric at 2 € the m, I am filled with pride. And when his teacher told me on carnival day that Tom came to tell her, proudly, that it was his mother who sewn his costume to him … damn … it was hard to hold back The tears ! This is definitely what I prefer in sewing: make my kids happy. ❤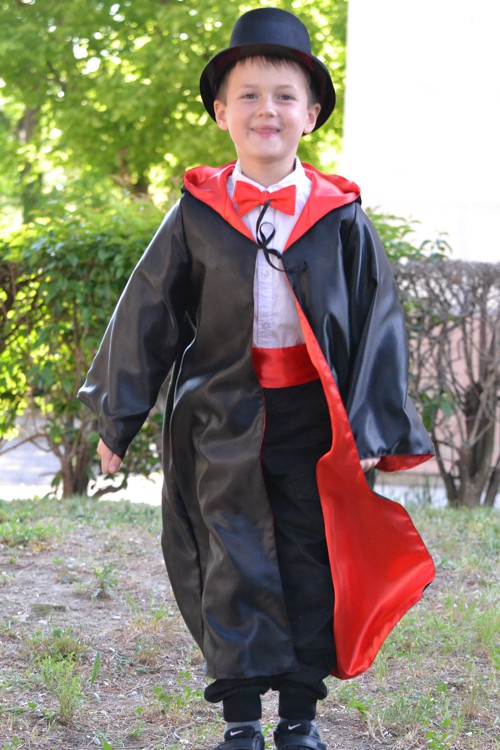 I return quickly with my baby girl costume, and meanwhile, I wish you a great weekend! Take good care of yourself. 😉