As promised, here I am back with my baby girl costume !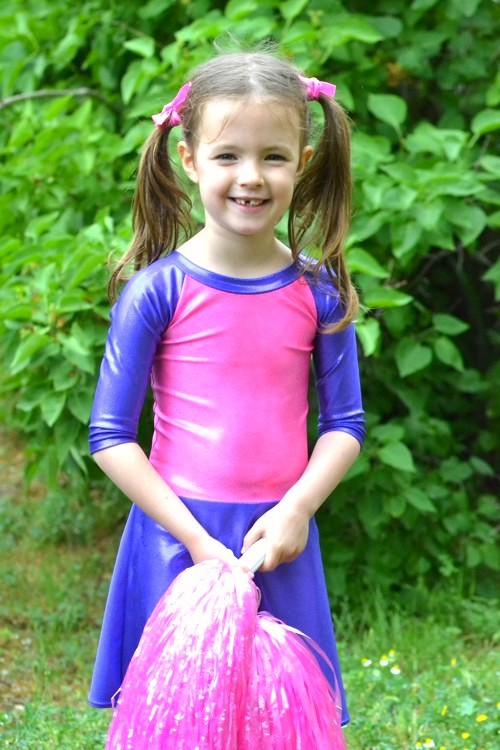 It was the very evening of the 2016 carnival that she had solemnly announced to me that next year she would be disguised as a cheerleader. I tittered, knowing my daughter's tergiversity, and betting that she would change her mind during the year. But nay ! Her idea was well settled, and it has not changed.
So we took the time together to study the project, and it was at Jalie that we found the ideal pattern: the skating dress 2104. With her raglan sleeves, and her little flared skirt, it was perfect.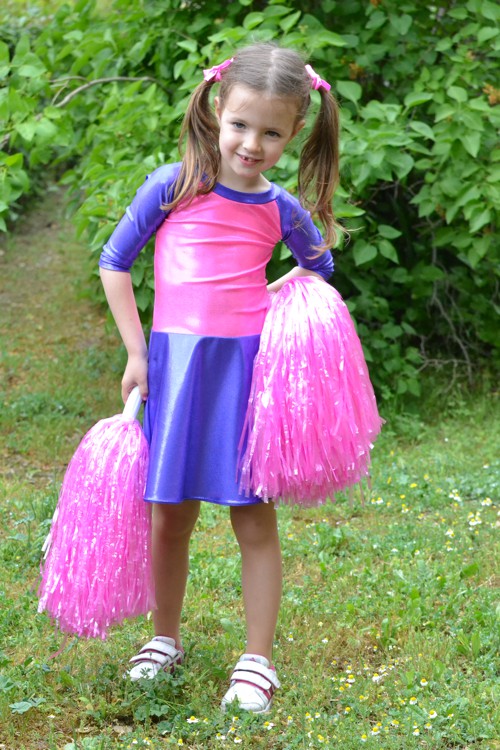 I asked Juliette to draw a small sketch, to delimit its choice of colors and their distribution.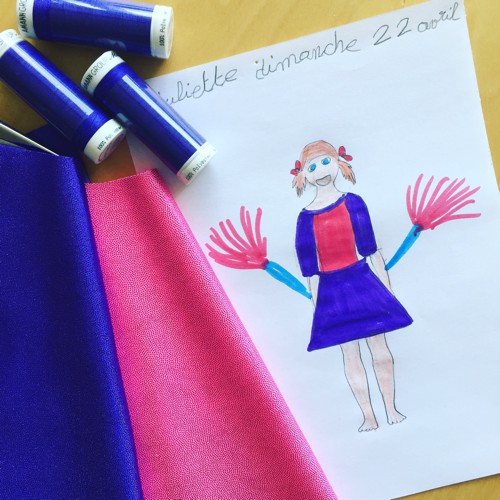 It is no surprise that she chose purple and pink, which are her 2 favorite colors. For the type of fabric, as she had adored the powdered lycra with spangles of her Bloom costume, we chose the same material, found at the wholesaler Bensimon in Marseille (26 Rue Francis de Pressensé, 13001).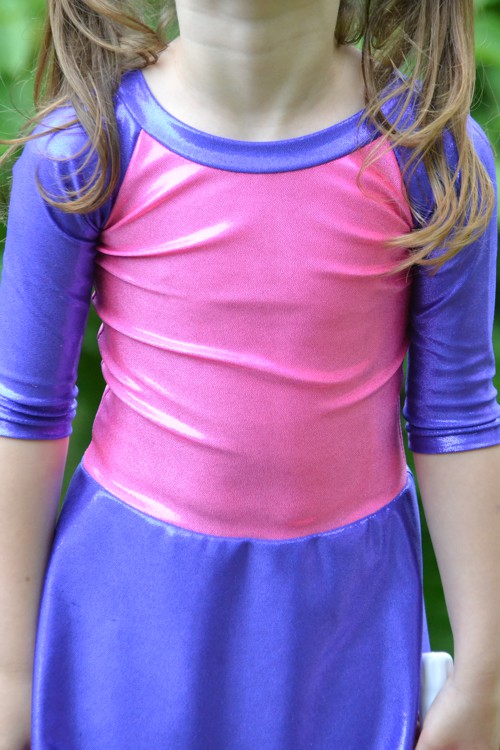 Reminding me of my disappointments with Bloom's costume last year, this time I proceeded differently: instead of cutting a size and then adapting the result to Juliette, I preferred to work the pattern upstream. I meticulously took Juliette's measurements, and redesigned the pattern so that it fits her best. As my sweetie is fairly thin in width, but of a stature in the standards for her age, I opted for size G at the chest, enlarged to a I size at the waist, for a length in J size … and crossing my fingers hard to make it work!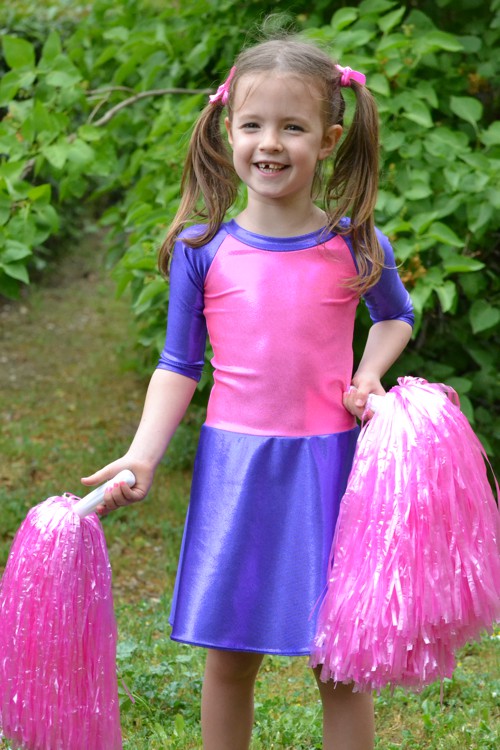 And we were good! Pfiou! The pattern is intended for figure skating, the skirt originally is rather short: I lengthened by 5 cms. I did not sew the panties that can be added under the skirt. The entire dress is assembled to the overlocker, and the hems are double-needle-stitched.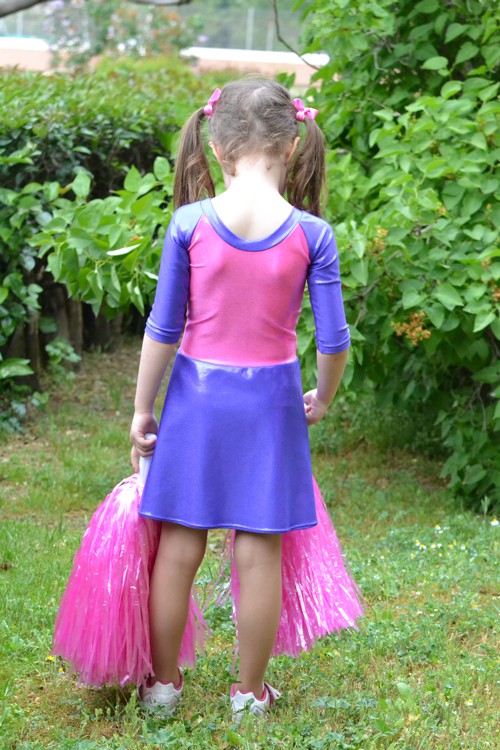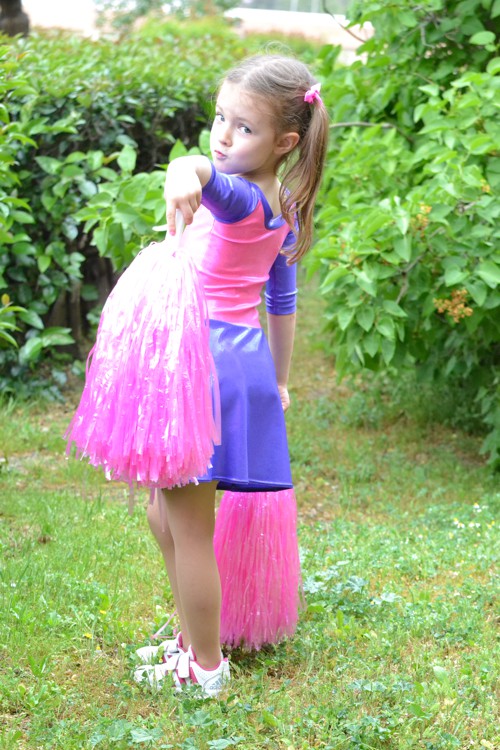 (No, but this one I swear … the pose … ^^)
Well, that's not all, but we might have to verify that we can make the fool in it, right? ;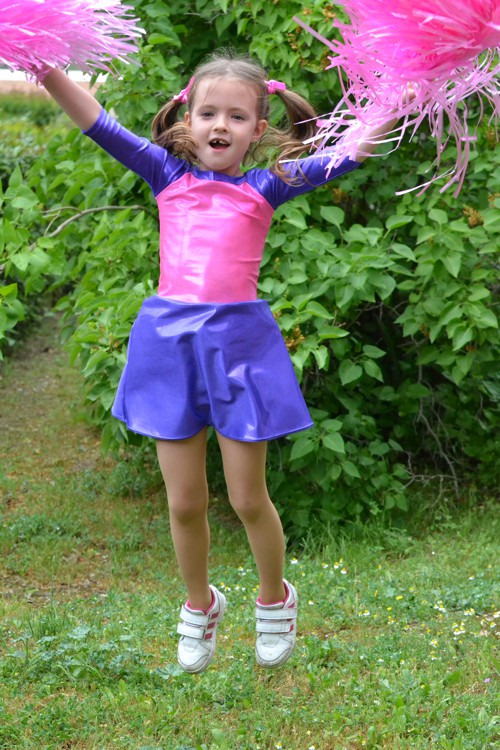 We can validate, right ?? 😉
Verdict: Listen, I'm always delighted with Jalie patterns, and this one again did not disappoint me. Everything falls to perfection, and the result is that expected. The baby girl was very happy with her costume, which she does not want to leave anymore! I look forward to the challenge she will ask me next year. ❤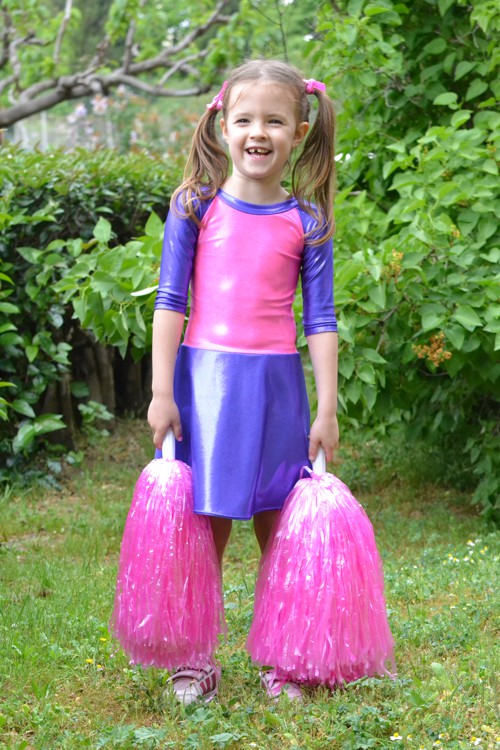 I wish you all a very good weekend, and take good care of yourself. 😉