Pattern drafting is a wonderful practice, but pattern drafting has a terrible defect: when the fabric is cut, you can't go back. In sewing you will always be able to get your seamripper, to sew a badly placed zipper again, gathers misallocated, a poorly resorbed sleeve. But the piece drawn and then cut out has an irreversible nature: if your pattern is bad, you have to deal with it. And deploy treasures of imagination to fall back on our feet.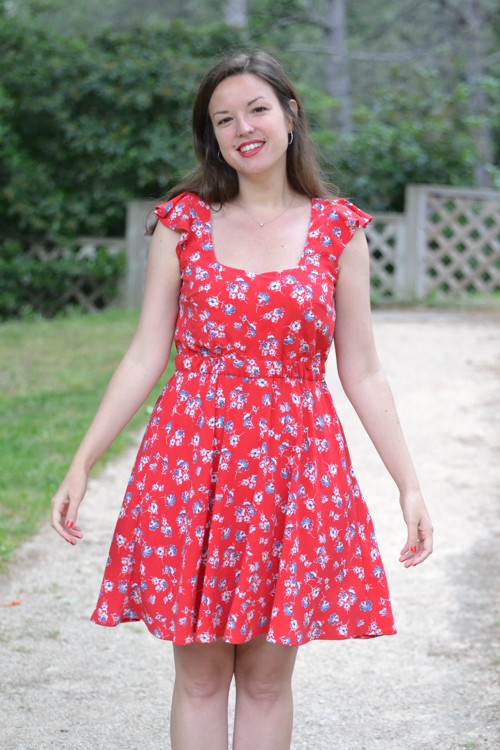 This fabric, found at the Plaine market a few weeks ago, was a real favorite: a viscose, very soft, very fluid, with a bright red color. I wanted at all costs to make a dress with it, without being able to decide on a pattern. And it's on a sudden impulse, cutting the last thread of the Carrie dress, that I decided to go on the same line.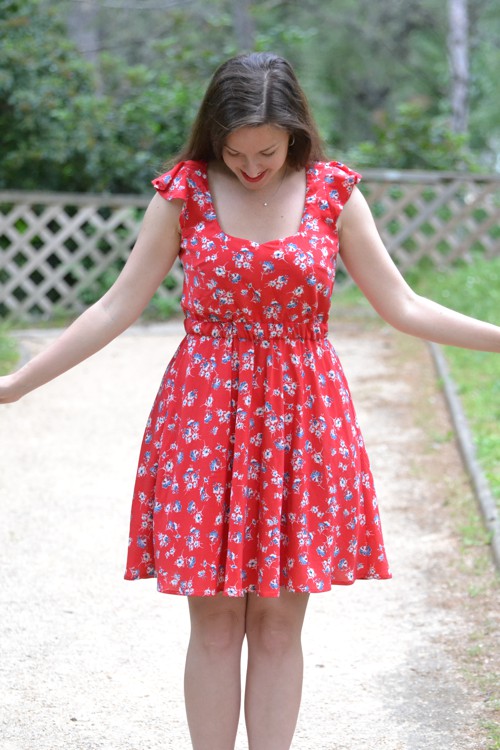 But this time, I wanted gathered cap sleeves. I take the sleeves from the Butterfly dress, proceed to the flaring explained in my book Esmod, and draws a line of hem rather hollowed out. As I wanted the gathers to be placed more on my shoulders, I dig my armhole at the head of the sleeve, sew the whole … and realize that the result is catastrophic.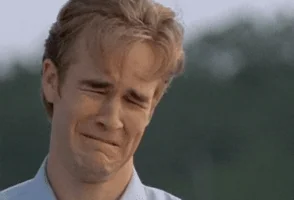 I totally forgot to take a picture, but you could trust me, the result was ugly. The hemline was too deep, the sleeves were not flared enough, it looked like too short puff sleeves. U-GLY. And it was by turning my pattern in all directions that suddenly Plan B appeared to me: and if you took the sleeve upside down ? If you sewed your hemline on your armhole?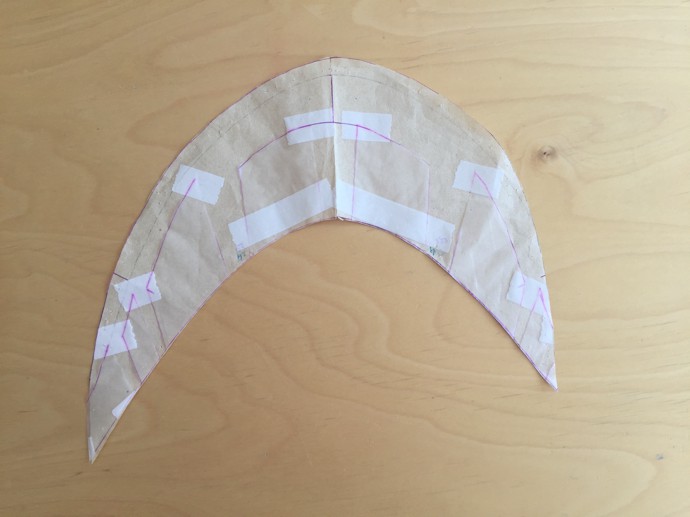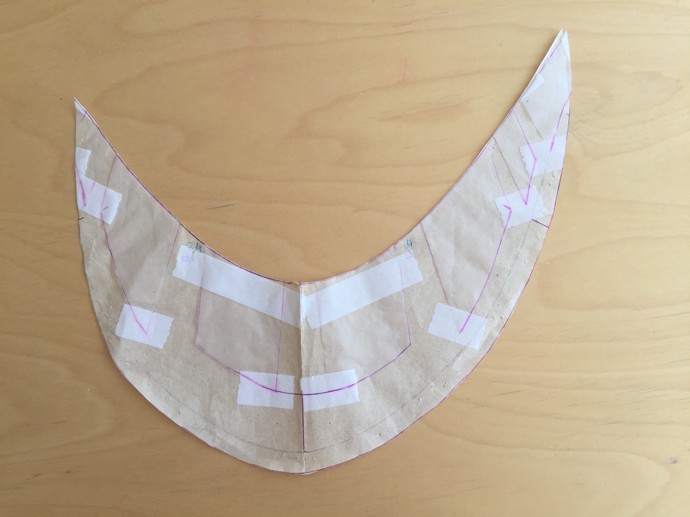 You would keep the flaring work, your sleeves would not be gathered but flared, certainly there will be nothing academic in your drafting, but if it works and you manage to save your work, why not try?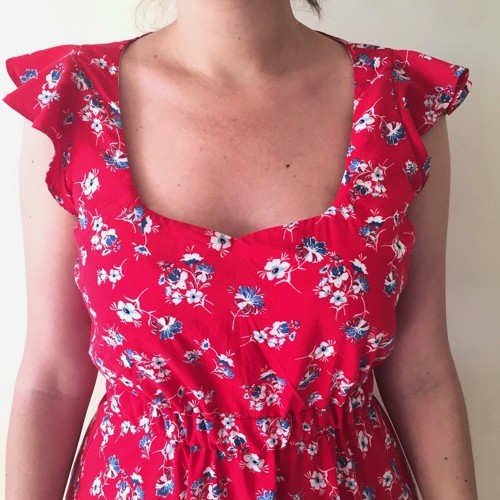 And it worked ! Well … just for the sleeves. Because something bothered me on the bodice. You can see the picture above, while the whole dress had been sewn: there was an excess of fabric under the armholes. And it was by trying my dress, and pinching the bodice that I understood where was the concern: it missed some bust darts ! I also took advantage of it to reduce by 1cm the side seams just under the armholes.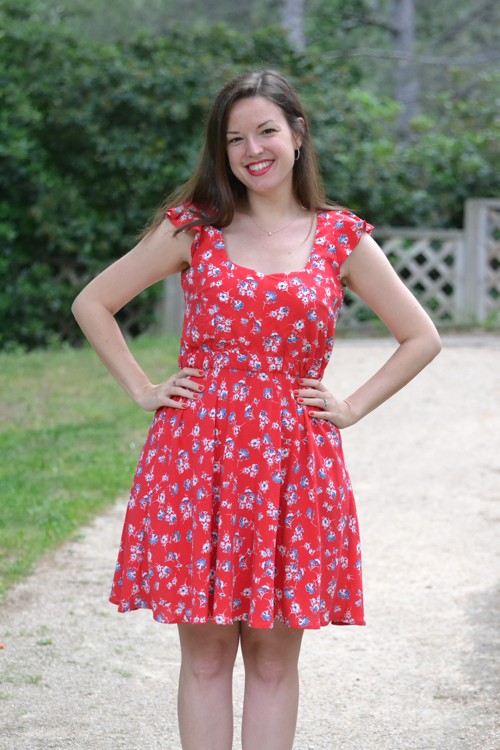 And there we are! Well almost. I still have a small worry, on which I could put words after seeing these photos. I have a rather short bust if compared to the rest of my body. And here, as my bodice is shortened by the elasticated waist, and I voluntarily dug a deep heart shaped neckline, my bust seems even shorter. For the next version (which will be sleeveless this one), I will try to reduce the height of the belt, and may be less dig the neckline, in order to visually lengthen my bodice. We'll see if it works!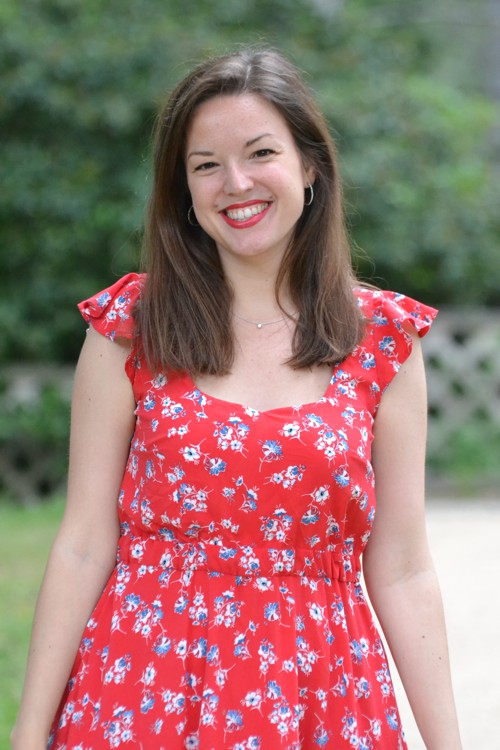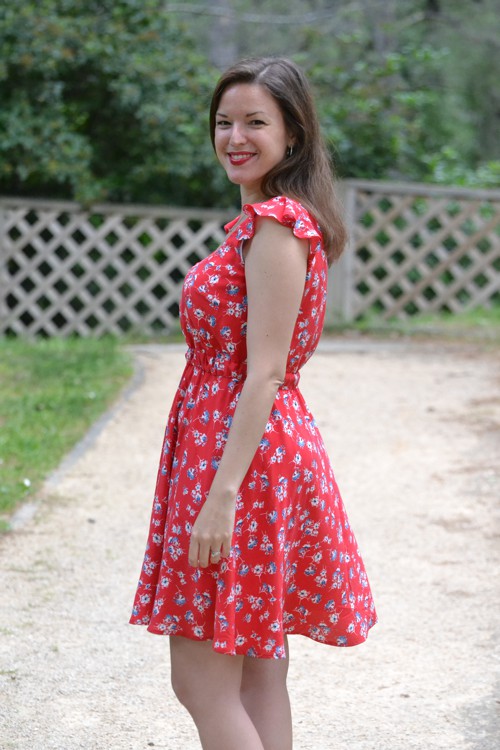 If I insist so much to work on this pattern, it is above all because it is very pleasant to wear. Sewn in a soft fabric like this viscose, the dress is really comfortable. The skirt has a beautiful fullness while remaining flattering: and this is probably the point I prefer!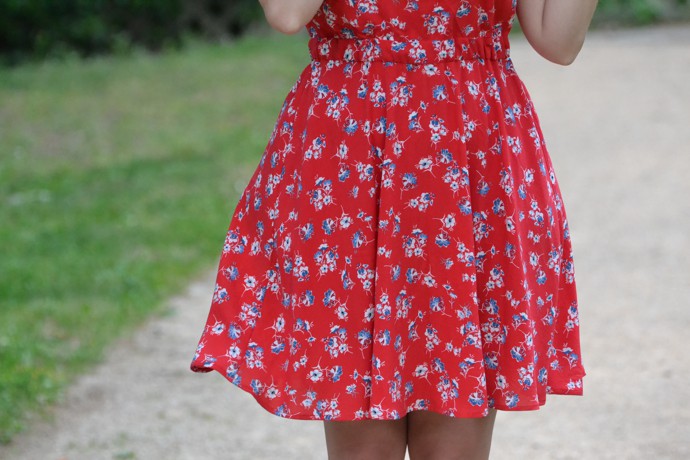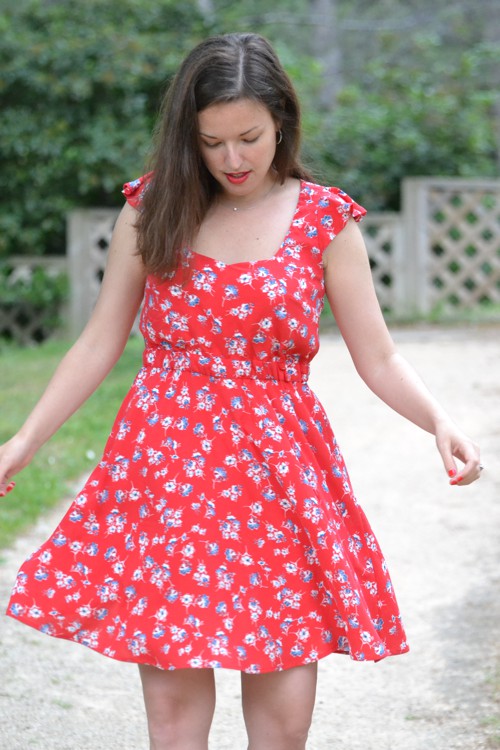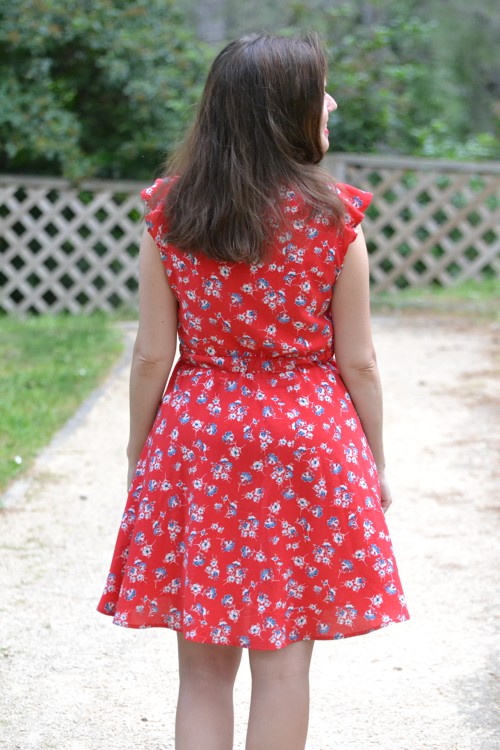 And as the bodice is lined, the inside is as pretty as the outside.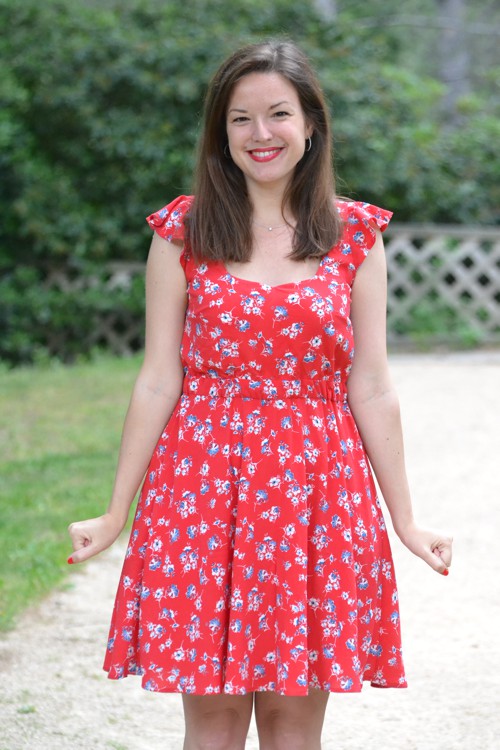 Verdict: if by cutting the last thread I was really annoyed that the result was not up to my expectations, I relativized my feeling after wearing the dress for a whole day. I felt pretty and comfortable, and it is this feeling that I want to associate with it. Often I am too demanding towards myself, and I try to keep in mind that I have not been drafting for a very long time. This dress is not perfect, but it is only a step in my learning. And the next one will prove to me that once again, I have not lost but learned! 😉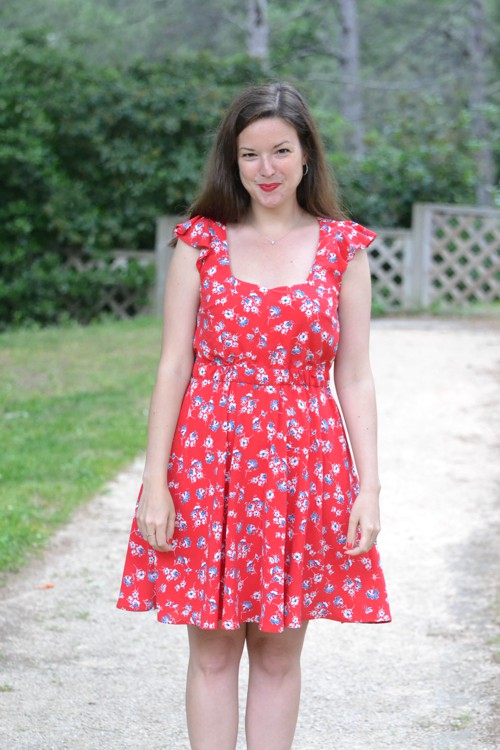 And why the Lio dress ?? Simply because at the time I was drawing my pattern, I had to baptize the dress to annotate my pieces. I had no idea of a name when at the same time, my music library, launched in random mode, launched "Amoureux Solitaires" by Lio, from her very first album. Album that I had to listen a thousand times as a child, and which is a sweet memory to me. Sold out, so it will be the Lio dress!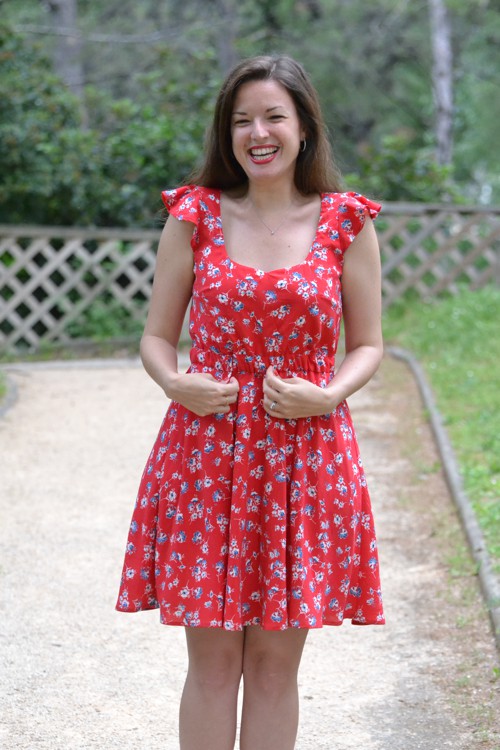 I wish you all a great week, and take care of yourself !