After all this time, I have many hand-stitched bags. But my favorite, the one I hold most, is older than me.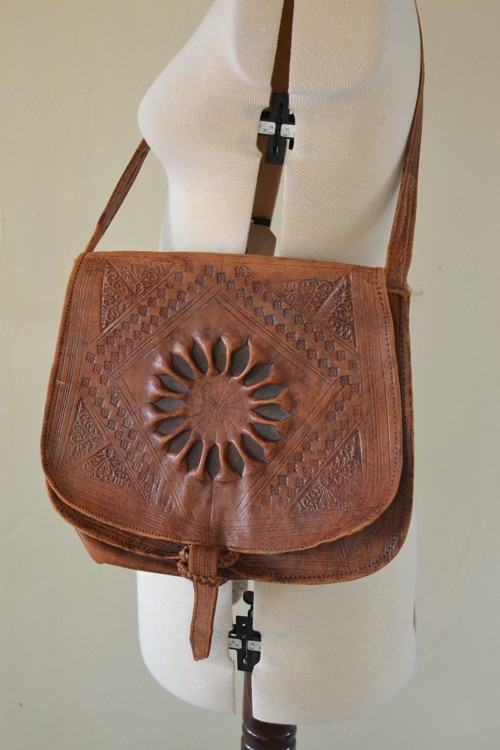 It was a bag that belonged to my mother when she was quite young. If my memories are good, my uncle brought it back from Africa. She then gave it to me, while I was a teenager too. Since then, he never left me. I like it very much, and love to wear it: its seventies style never goes out of fashion and it fits perfectly with my outfits. Alas, it goes into ruin: then regularly, I mend it, and only wear it occasionally. (And especially not in rainy weather, I discovered the other day that wet, it gives off a rather odd smell … I won't tell you my shame on the subway, sniff around me to find out where a such odor comes from … and realize that it actually came from my bag !: D)
WELL, it's by tracing the scallop bag this fall, that I realized that instinctively, I wanted to draw a bag quite similar to my favorite one. Well, the scallops stayed on the program for last fall, but I was holding my idea for the next summer!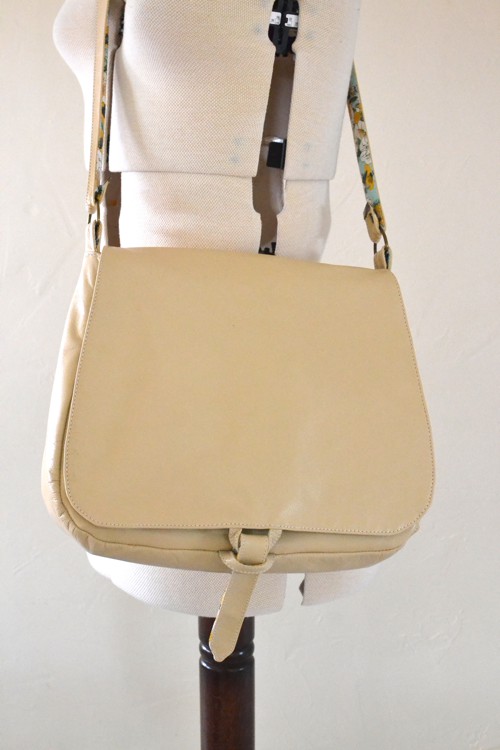 As it would be a summer bag, I wanted pastel leather, nude, something that easily matches with my summer wardrobe. I returned to Varjan (26 Boulevard des Dames, 13002 Marseille), and found this leather, smaller than the fall blue one, but of a beautiful sand color.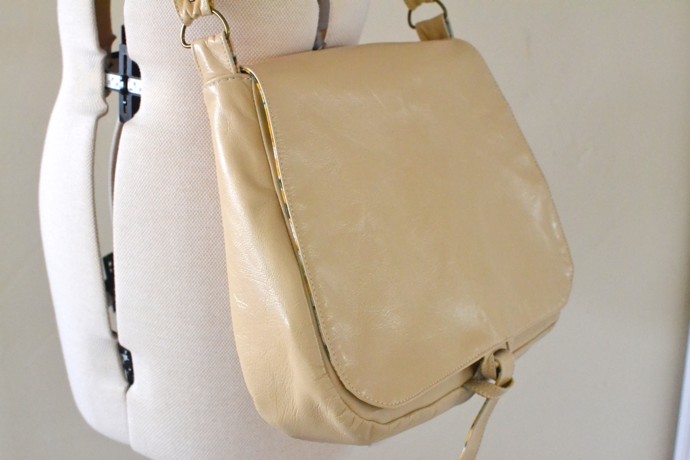 The leather is quite soft, I chose to reinforce it with Decovil Light, interfaced on the lining: the result holds more and it's the effect that I was looking for. Here the bag is presented empty: you can see that it remains straight, and does not sag.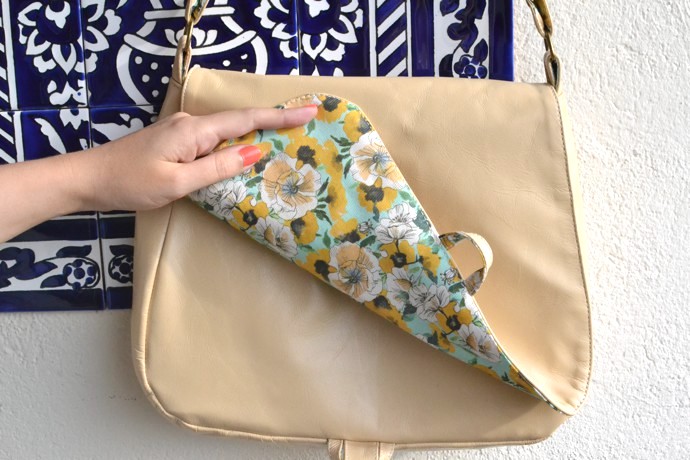 The lining (75% viscose, 25% polyester) comes from Tissus des Ursules: big crush for this design, and the colors are matching well with the leather.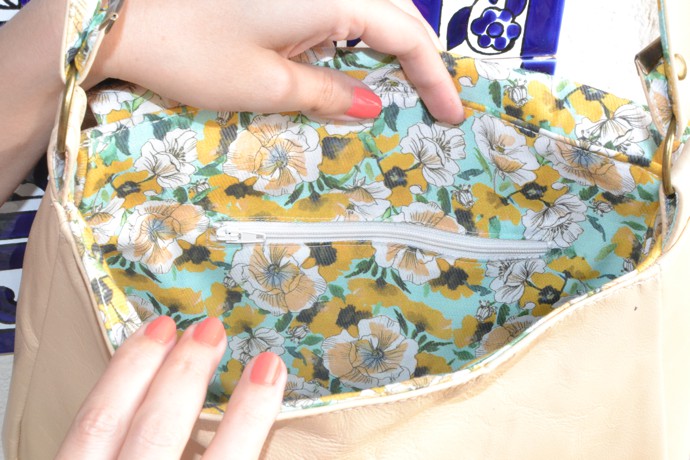 I added a small zipped pocket inside, and reproduces the tricks learned with the scallop bag for the handles: rivets and strap tips make it possible to get beautiful finishes without getting irritated on the machine.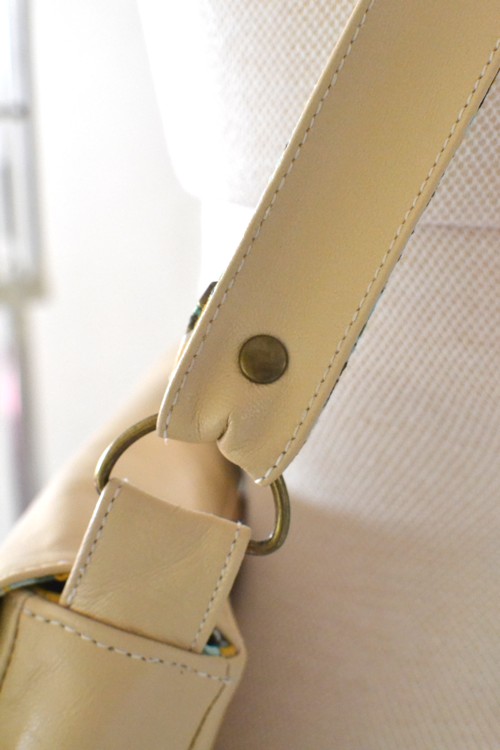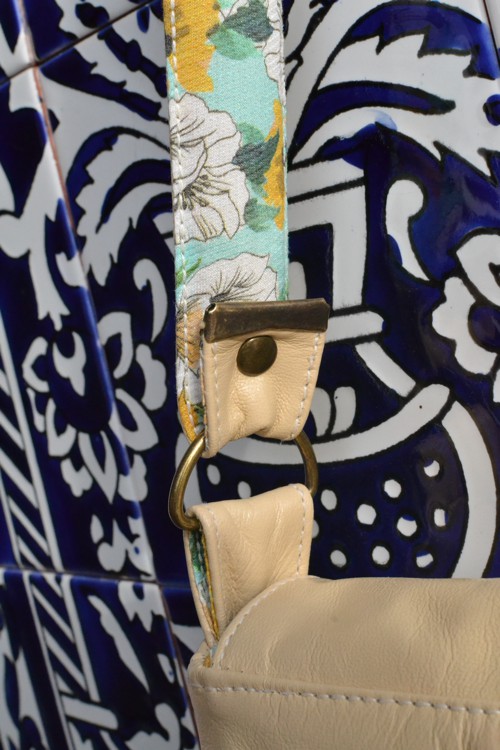 The machine, however, had a hard time topstitching the loops : the points were not beautiful, but I sewn them by hand and the result was more harmonious afterwards.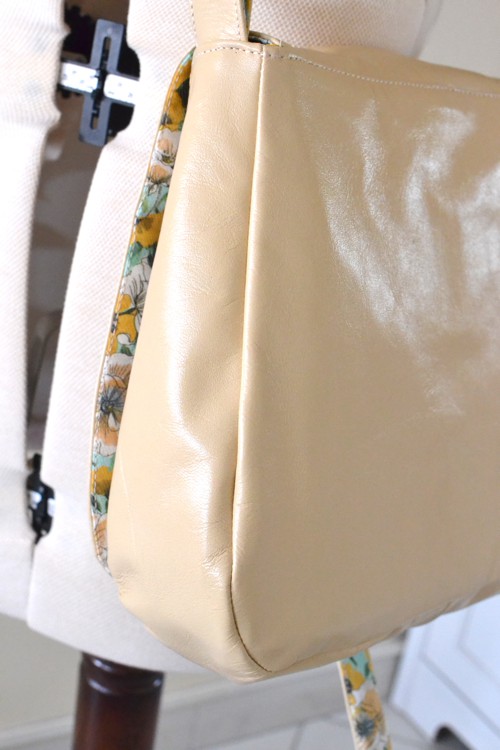 My favorite detail is the closure one : I loved this system so much on my mother's bag that I reproduced here. It is rather original and simple enough to sew!
Verdict: I am happy with this bag, which will go with me all summer. As the leather was quite small, the bottom is less wide than desired, but most of my belongings come in and that's all that counts!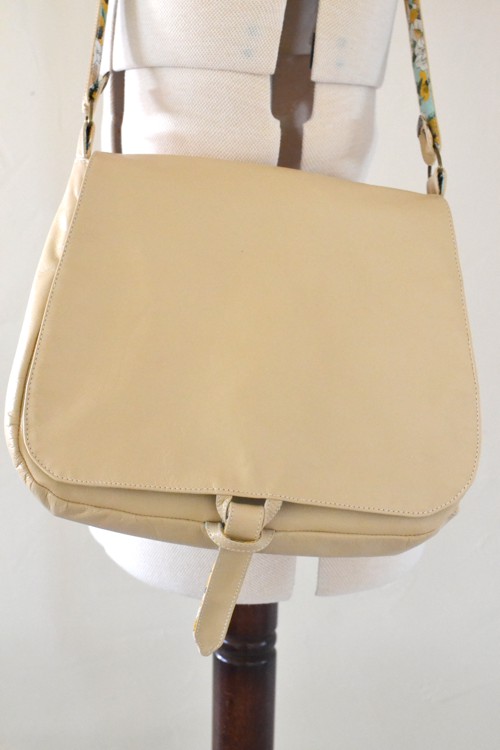 I wish you all a great weekend, and take care of yourself! ❤