Sewing has always been my escape. I do not know about you, but in these turbulent times, it became more. When the news are too darks ,when anxiety grips me, I wave my hands, turn my sewing machine on, runing from this crazy world, in favor of a princess cut or a mini hem. And now more than ever, dresses should have dancing skirts, fabrics must have funny prints. Futile without doubt for some, beneficial at least for me. And the dress of today is a little all this at once.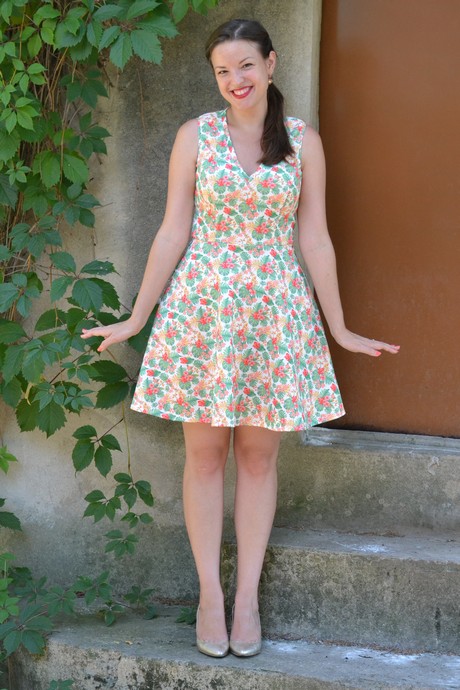 I found this scuba in La Plaine Market, along with Meurmoute and Aurélie. Love at first sight for these tropical flowers: resound in my head "Hawai !" "Elvis!" "Dancing skirt !" … the association with Zephyr was immediate, and I was eager to sew this kind of fabric for the first time.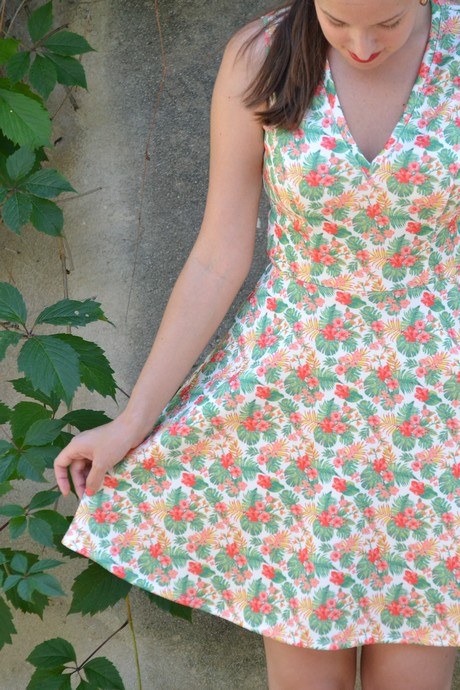 I have long believed to have dug neoprene, until I read this article of Camille which explains the difference between this material and scuba. My fabric is soft and not ultra thick, I deduced he approached the scuba. Anyway, it's a nice fabric to work with. I just struggled a bit on the armhole and neckline bands, because of its thickness.
(And for those who asked me the comfort of wearing a fabric such as scuba: we necessarily find the comfort of the mesh that adapts to your movements, but it keeps warm ! D)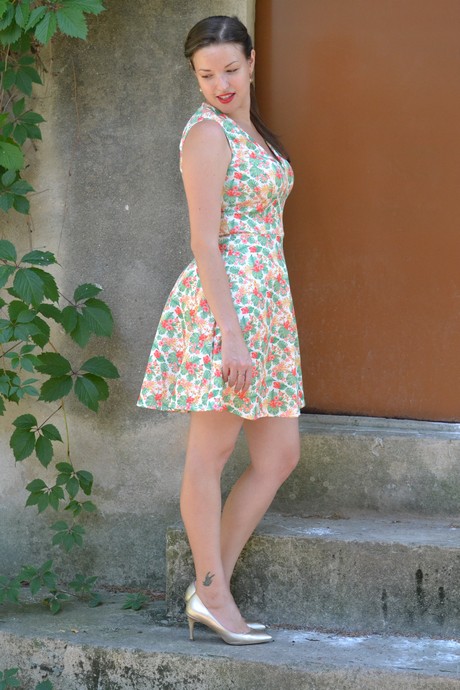 About the size, I'm a 38.5 in Deer and Doe. Zephyr seam allowances are 1cm, but I sew knits with the serger, 6mm seam allowances. So I chose the 38 size, fingers crossed for this to work, as on my test Zephyr. And it worked!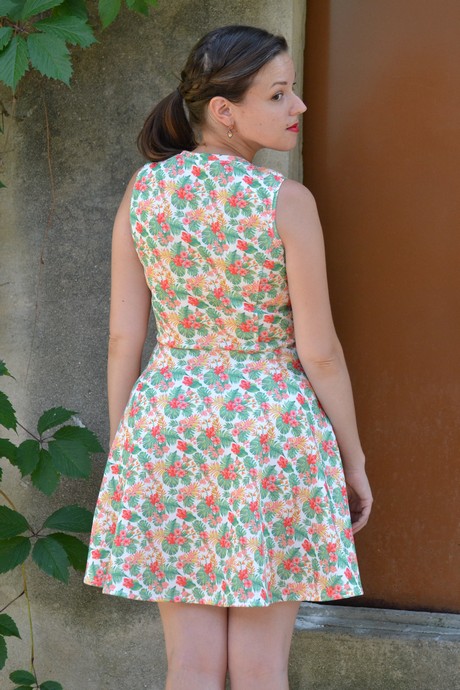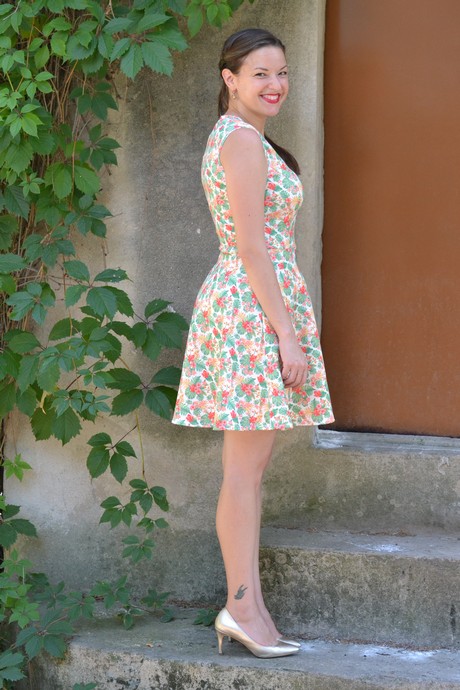 Only problem, I do not know why, but I have weird pleats at the shoulders, on the front: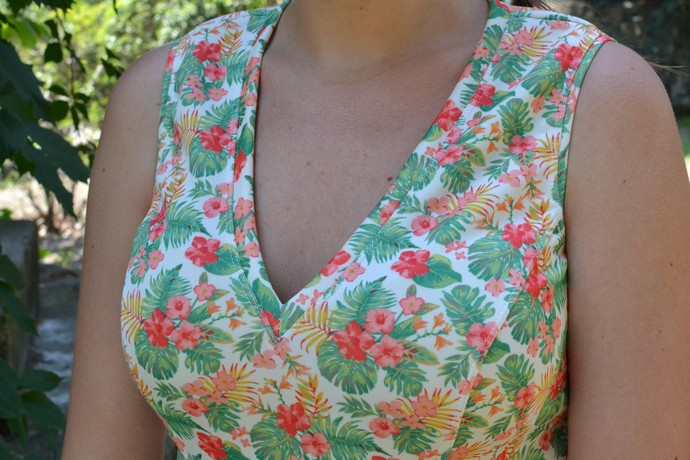 I do not know if the scuba or a bad choice of size is concerned … but anyway, it remains a detail and I will wear this dress anyway.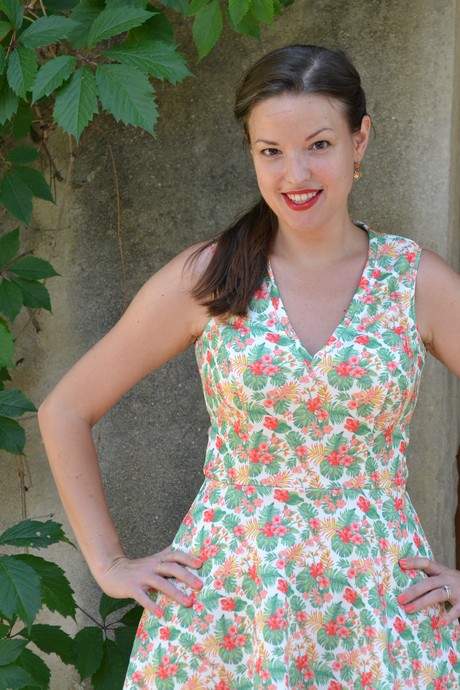 Zephyr is a very fast and easy pattern. I just had a hard time on the V-neck: you have to really be applied, but nothing insurmountable. This video is very telling if you ever have any difficulty.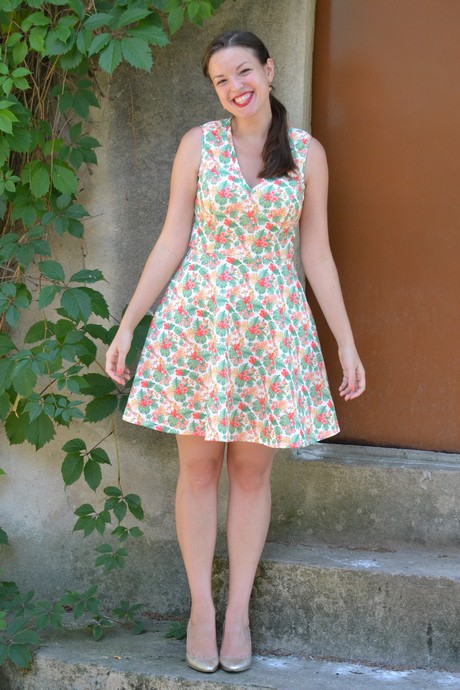 Conclusion: loving my test version, I could not wait to sew me a new Zephyr, and not surprisingly, it's a dress in which I feel really good. What I really like with this pattern is that it is very versatile: here I wear it in stilettos, giving it immediately a classy side. But accompanied by small white tennis, it adapts perfectly to my full time mommy life. I just have to be careful if I bend down! : D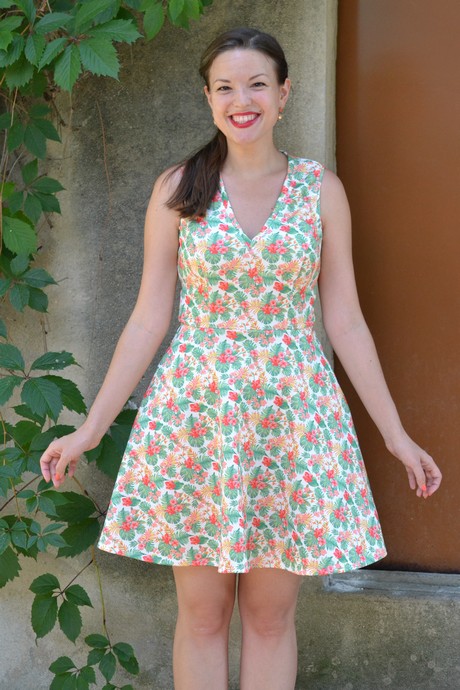 A great week Ladies, take care. ❤❤